Project Report

| May 19, 2022
New school construction work is making progress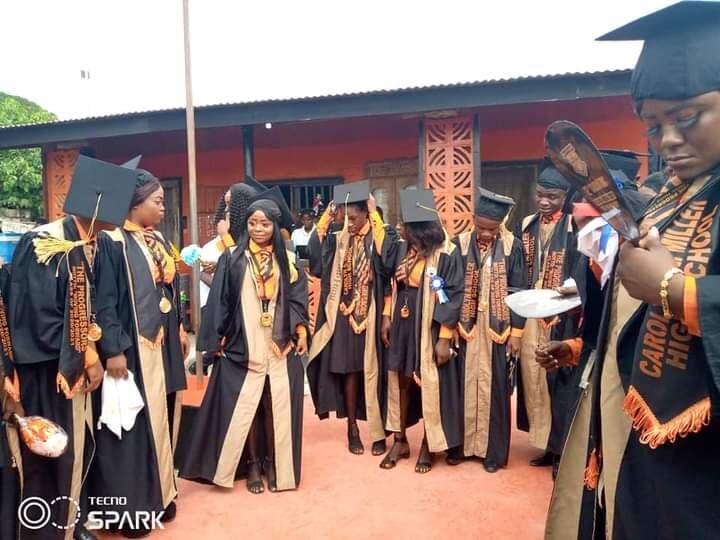 It's been exciting news at Carolyn A Miller High School, with new School construction projects being developed and graduation activities.

The New School construction is a gateway and a new opportunity for many less privileged kids in Monsterrado County, especially in the Johnsonville Community, there has been great work ongoing at the Johnsonville project site, and the school construction started two years ago and a lot has been done. The School graduated twenty students and their performance at the West Senior Secondary Certificate Examination was great. This examination is conducted by all the Anglophone countries in West Africa.
All of our students made very good passes and based on their performance we have decided to find a scholarship to enroll at the university. Over the years after our students graduate from high school, they do not have an opportunity to enroll at a university to acquire higher education. This will be a major milestone in their educational goal since most of the students we graduate with end up at the RedLight doing street selling.
Currently, we have sent sixteen students to the Cuttington University entrance and all of them made a pass, and an admission package has been given to them, now it is our hope that they will enroll.
We are grateful to our donors, friends, supporters, and GlobalGiving for the great work they continue to do by supporting our projects and giving the future to the children of Liberia and the world.
The current school construction project ongoing in Johnsonville is great and it's costly. We are asking you to please make a donation to this project, without your donations we cannot continue this project. Every donation you make will directly into this project. We are asking for your kind donation. You, your family, and your organization can build a classroom, computer lab, science lab, library, student center, bathroom, cafeteria, basketball court, or any restrooms or offices and have your name printed on it.
The school made a trip to the central Liberia City called Gbarrnga where they series of sporting activities with the AGM and SDA schools in Bong County, the students at CAMHS drew with the AGM school two out and defeated the SDA school four-goal to two and our students put out an excellent performance.
If all goes well with the schedule, next week our students and all Junior and High students will be sitting WASSCE exams, and students have been busy revising at school.

School construction is our priority at the moment and we want to see into it that we complete the first part. Donation to this project is a big priority to us and we are solely depending on you for your kind donation. With all the level of work being done, all donations have come directly from an individual who has given her commitment to this project and we believe that if we can have to join her to make a team, we will make a lot of progress on this project.
Thanks to everyone who has supported VAAFD so far, you are helping create opportunities for Liberia's poorest young people and making a difference.