Project Report

| Nov 28, 2023
Progress Report of SDO-Nepal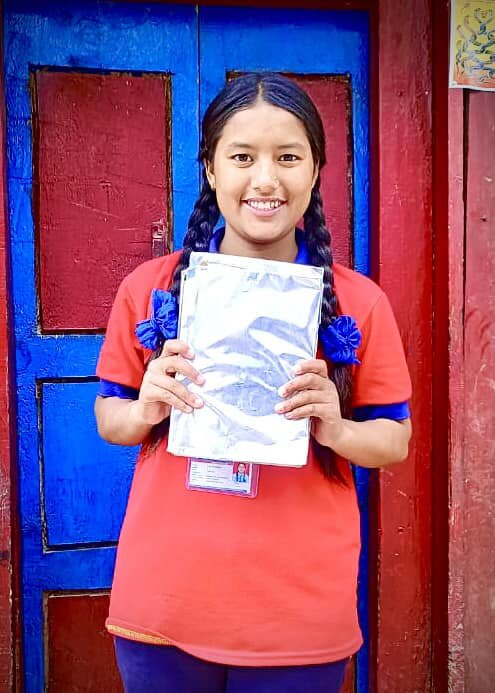 Dear friends,
Greetings, Namaste.
It's our great pleasure to share with you friends the Quarterly Progress Report of SDO-Nepal for the duration of 3 August to 28 November,2023 as follows:
Activities:
Saraswati, one of our re-united girl is sharing her experiences as:
"My name is Saraswati . Now I am studying in grade 12 in management faculty. I sheltered at SDO-Nepal orphanage for 9 years. Now I am living with my family. I got my new life. I thank you to SDO-Nepal and all the supporters who helped me to continue my study and to develop what I am now. So I want to kindly request you to support me to continue my further study. Thank you!!"
Name : Saraswati Class : 12
( Student)
- Similarly, Karishma, is keeping her continuity on boldness and confidence after her reunion with her family too. Now, she is studying on class-8 at her home village , one of the remotest Mugu district. She was elected on the leading role in Children's-Club at her school. As a result she took the great opportunity to participate in Educational-Tour from Mugu to eastern parts of Nepal. Keep shining and smiling Karishma.
-As you all know well, we have closed the orphanage on last May and hence our program is shifted to support underprivileged children to continue their school education. We are supporting to our reunited girls to continue their school education staying with their own families/relatives. Now, they are happily living with their own families and enjoying their own village atmosphere and culture. Now they are studying at:
Saaraswati, class-12
Priya, class-9
Karishma, class-8
Pemba, class-8
Pratikshya, class-7
- Really, it was a wonderful moment catching up the beautiful girls Durga, Susmita, Srijana and former care giver staff Indira for LUNCH who were cared for 9 years by SDO and handed over to another orphanage 5 months ago to take care them. During the Dashain holiday they had opportunity to visit and stay with their families/relatives. So we catch this moment . Indeed, so memorable and overwhelming moment and will be remembered forever. They all are studying and doing well.
- Our organization SDO-Nepal is renewed for 2023/24 on Nepal government organizations.
- SDO-Nepal will lunch the supporting program on December, 2023 to other underprivileged and needy children with stationery sets and school bags so that they can continue their school education living with their families.
Our kind Gratitude and Acknowledgements:
We are always Grateful to our most-respected-DONORS for your precious DONATIONS through GlobalGiving to ensure the lives of these children !
THANK YOU ALL!!
Dear friends, Your every donation is precious and will bring the significant changes on the life of these children. We look forward for your love, continuous support, encouragement and hoping that you will spread your kind words to your lovely family and friends to support on this genuine Cause. Together, we will bring the "smile" on the faces of the innocent children.
Before closing, we would like to extend our heartiest thanks to GlobalGiving Team, Our valued Donors and Supporters who have been supporting to our children!
Please take care and stay safe.
With kind gratitude !