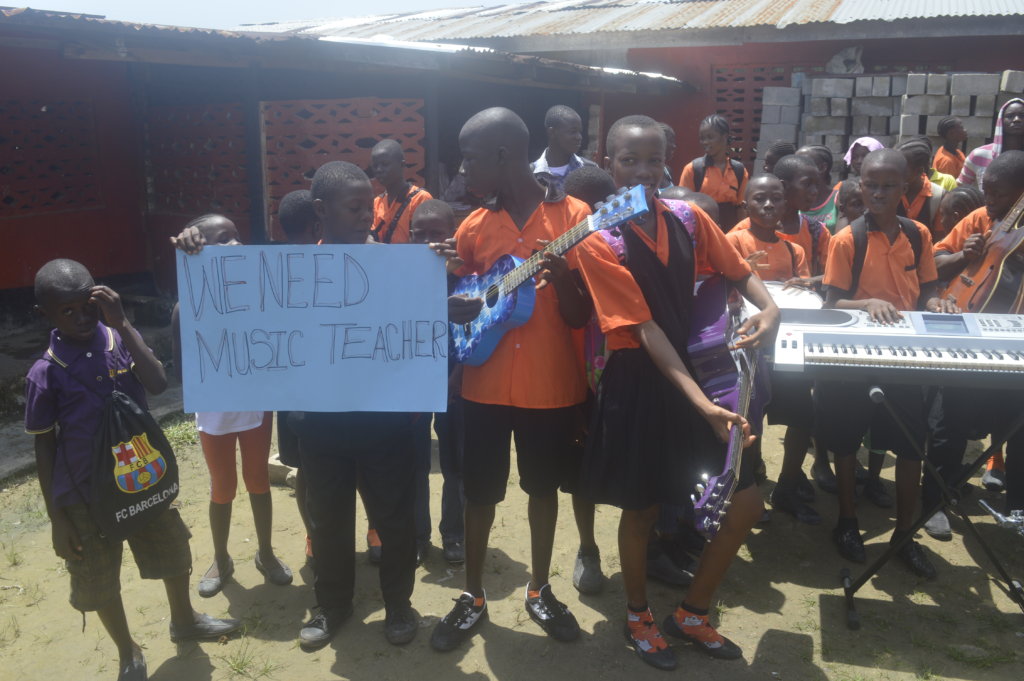 The new school year has begun with a lot of excitements at the Carolyn A. Miller School in Paynesville near Monrovia.
The school has a penpal program with Laurence High School in California and through that program, one of the students of that school and his parent saw the need to donate Modern musical instrument to the of students CAMHS.
And this is so important to the kids and The kids they are so grateful to Sam,Tara and Kids for Joy for their good gesture and they are so happy and eager to start using these instruments but there is no teacher so they are seeking for one.
The Laurence high School Family is also looking into supporting the School Science Lab which will be a great opportunity for our science. They have already made some donation toward that we really appreciate their gesture.
The school does not have a science and this is something that is really the learning of the students especially for the sciences like Physic, Biology and chemistry.
Many thanks to all of you that continue to give your heart to the kids in our world, there is so much you are given that will ever be remember that no one erase it on earth.
We want to thank all of our donors and supporters their continual supports to the children of Liberia and the Carolyn A. Miller School family. The kids are so happy since they now owned the building for themselves.
The building and the land was bought by our special donors who have taken this institution into their heart and have so much love for the children of Liberia. These donors have never stopped their love and concern for what we do here in support of the less fortunate children in Liberia.
We are so thankful to them and all those who continue to give their love and support, you are making a difference and building humanity to reduce poverty which is a killer disease that millions without curse.
Please continue to give your support and love without you we will not have such a program to support these less fortunate kids.