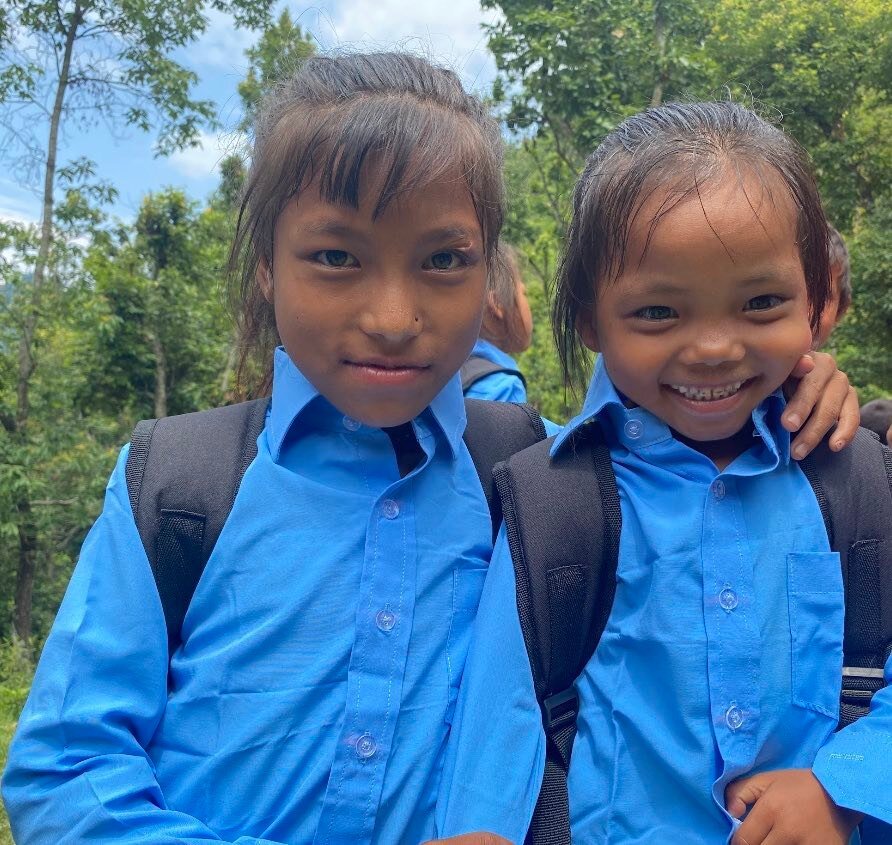 At the end of October 2022, there were 91 students in this program. Most of the students live with surviving family members and receive scholarships directly. However, if the students do not have proper caregivers, they are placed in vetted, safe boarding schools near their home villages. Currently, there are 14 students in this program who are supported in boarding school.
The HCC team visits the lower and upper Dhading districts multiple times a year to meet with the students and their families. During these visits, we distribute the following items:
school supplies (notebooks, pens, pencils, erasers, pencil sharpeners)
personal hygiene materials (toothbrush, toothpaste, handkerchief, hair comb etc.)
Summer clothes
warm winter track suits
Warm winter woolen caps, socks and scarves
The team also:
Pays school and hostel fees
Does academic counseling
Spends quality time with the children and their families
Take in-depth interviews in order to better understand individual circumstances and needs.
The next visit is scheduled for 1st week of December.
Update from a Scholarship Recipients
Nisha is 11 years old and studies in Grade 4 at Rising Village Higher Secondary School. Her favorite subject in school is science. She is an excellent student, and she is in the top 5 students in her class. Her favorite subjects in school are science and mathematics.
She lives with her grandmother, father, step-mother, aunt, uncle, and a younger brother in the village. Her father works as a driver, and step-mother is a housewife. After the death of her mother during the 2015 earthquake, her father remarried her mother's younger sister. Her father earns money for the family.
She had continuous online classes during lockdown. It was a new thing for her to study online. She had a few technical problems, like not catching the course in time and internet problems.
In her free time, she helped her mother with household chores and took care of her little brother. Her hobbies include dancing, singing, and skipping with her friends. She aims to become a doctor and help sick people in her village when she grows up.
She thanks all her donors for helping and supporting her.
*Names changed
Many thanks to our kind supporters, hardworking employees, and outstanding students. For the deserving students in Nepal who have lost their parents and homes but still have hope for the future, we are as driven as ever to offer them a road out of poverty and into leadership. We can make a modest difference in a few poor kids' lives by lending our small helping hands and hearts.