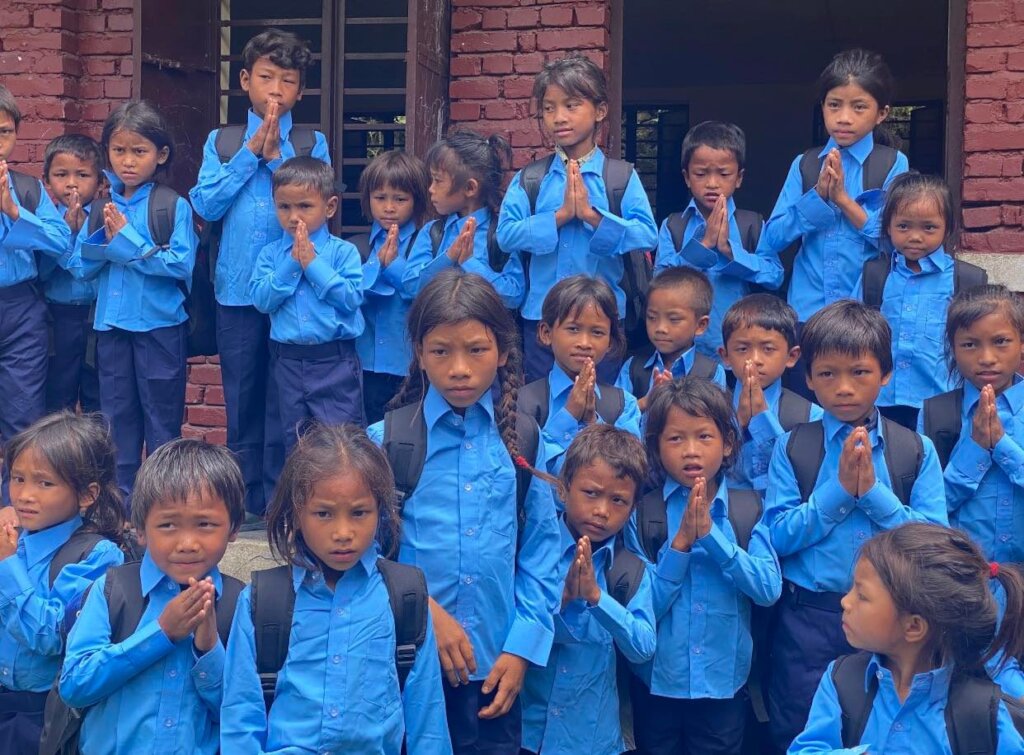 As of the end of July 2022, there are 91 students in HCC's rural program. The majority of these students live with surviving family members and receive direct financial support through scholarships. 14 students in our program are currently unable to live with their families, and we have placed them in well-vetted boarding schools that are close to their families and communities of origin.
In June and July 2022, HCC staff traveled through five schools (Beldada, Maharudra, Richok Irang, Tinkanya, and Bhumisthan) located in Benighat, Rorang, Lower Dhading, and Rasuwa/Nuwakot for student monitoring, scholarship and school supplies distribution.
For many of the students at these five schools, the school uniform is their only set of clothes (for in and outside of school hours/days). This means their clothing is rarely cleaned. All of the principals we spoke to requested that their students be given two uniforms (summer and winter dress) and a set of clothing for home. During our most recent June trip, the HCC team distributed new uniforms to all the students in the program, with plans to distribute a second set and winter clothing in October. During this trip, the team also distributed new backpacks with stationery supplies, such as packs of pencils, pens, erasers, sketchbooks, and rulers to help the students with their academic performance. Each student also received personal hygiene items such as soap, toothbrushes, and toothpaste to encourage good personal hygiene and help prevent children from picking up or spreading germs and infectious diseases.
In May, five siblings from the Benighat area were placed in a hostel school with other HCC students in their district headquarters. Before this, they were fending for themselves after their mother's death. Not having adult care for over a year left the children malnourished; they had head lice and their basic hygiene had suffered. As residents of the hostel school, they have their own beds, 3 meals a day, and the personal care all children deserve. This is a wonderful change of circumstances for these 5 children that have been through so much and lived in such dire conditions.
All the schools and families of the students who received the support were grateful and said that the support of the HCC is continuing to make a positive impact in their lives.This work is only possible because of the generosity of individual donors and sponsors. Thank you so much for supporting Himalayan Children's Charities and changing the lives of children today.