Dear Friends,
When learning is fun and engaging, students are more willing to get involved in the process. With the final school exams approaching, it's easy to forget this simple truth. Therefore one of our goals in the past four months was to remind both teachers and students that learning can be an enjoyable and a memorable experience!
National online competitions with Khan Academy
For yet another year, we engaged students to participate in our fun online competitions with Khan Academy! From the beginning of March until the end of May more than 600 young contestants from different parts of Bulgaria had the chance to develop their skills in Mathematics, Computing, Biology and Ecology. Thanks to our amazing sponsors from eMAG Bulgaria and other companies, more than 60 prizes will be given away to the lucky winners and the most involved teachers.
"Become an advocate for Earth with Khan Academy!"
In the past three months, together with Bulgarian Biodiversity Foundation, we organized the awareness campaign "Become an advocate for Earth with Khan Academy". Our goal was to make global ecology and climate related issues more approachable and more relatable to Bulgarian students and young people, and to offer to the wider audience fun and engaging activities with cause.
We interviewed live on Facebook and Instagram 13 people - experts, professionals, teachers, and students in the fields of Ecology and Biology. We learned a lot of useful information, for example the correct way to dispose of plastic bags (only when absolutely necessary, of course). And we also had a lot of fun - we even met with bears! How cool is that?
If you missed our campaign and you want to learn more about climate change, check the recorded videos (in Bulgarian) on our YouTube channel KhanAcademyBulgarian.
National and international recognition
At the Fifth Annual Awards "The Heroes", organized by TimeHeroes (local platform connecting volunteers and diverse causes), our team won the award for Good Practices in the "Organizations" category. And just a few months later, it was brought to our attention by Khan Academy US that our hardworking translator and proofreader Sevdalina was third in the international rank list of Khan translators for her amazing results - for 2021 she translated and proofread more than one million words!
We are indeed very proud of our entire team!
"Mathematics is for everyone" project
We are working with the team of Vasil Levski School in Razgrad and Inbyte Ltd. The aim of the project is to help 6th grade students catch up on gaps in Math, accumulated during the pandemic.
We trained the school team to work with Khan Academy and consulted them on some of the best practices in integrating digital tools in the teachers' work. The children are enthusiastic and work with Khan every week. We will share with you their progress at the end of the project.
KHAN4STEM exchange project with Belgium
We started a formal collaboration with Libraries Without Borders, Belgium (part of the Khan Academy Language Advocates Community) for the Erasmus+ project "More effective and inclusive European Math and Science Teaching - supported by the internationalised work of European Khan Academy Advocates". In the next 2 years, we will exchange experience on Khan Academy localization and teacher trainings, as well as support the digital readiness of teachers in Europe.
Free educational resources for Ukrainian children
To support Ukrainian children, families, and teachers in these challenging times, we decided to collect in one place all available resources in Ukrainian, Russian, English and Bulgarian for students to use for free. Our list with resources was widely reposted by various national and international organizations and media.
Khan Academy usage growth
For the past 4 months, February 2022 – May 2022, we had:
Users growth: 31,17% (compared to the same period in 2019 as 2020 and 2021 were unprecedented)

Sessions growth: 68,10% (compared to the same period in 2019 as 2020 and 2021 were unprecedented)
Khan Academy localization for the period February 2022 – May 2022
Translation:
218 000 words in Computing, Biology, California Academy of Science, Resources, Art history and 76 videos (518,7 minutes) in Finance, Art History, Computing.
Proofreading:
146 200 words and 651 videos (5683,4 minutes) in similar subjects as the translated content.
Conten experts' work:
Our Biology expert reviewed 217 articles and 120 exercises terminologically.


All this is possible thanks to the support of our main partner - the America for Bulgaria Foundation, as well as all your support!
We hope that you are pleased with our achievements. We couldn't have done it without you, so a big THANK YOU for your support! If you consider becoming a monthly donor, you can help us even more in our mission to provide free world-class education for everyone everywhere in Bulgaria and the EU! And don't forget to share with your friends about our mission and successes.
#YouCanLearnAnything!
Thank you!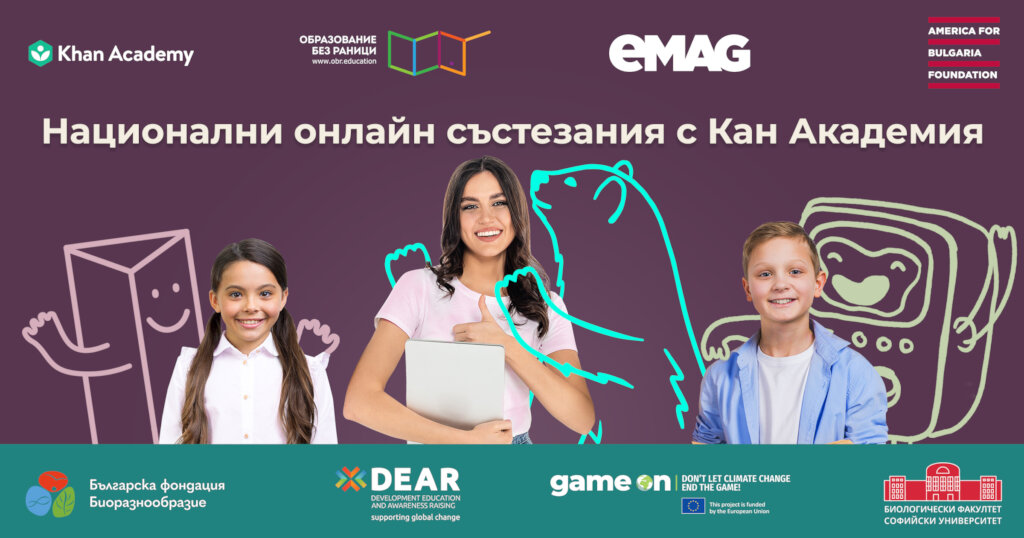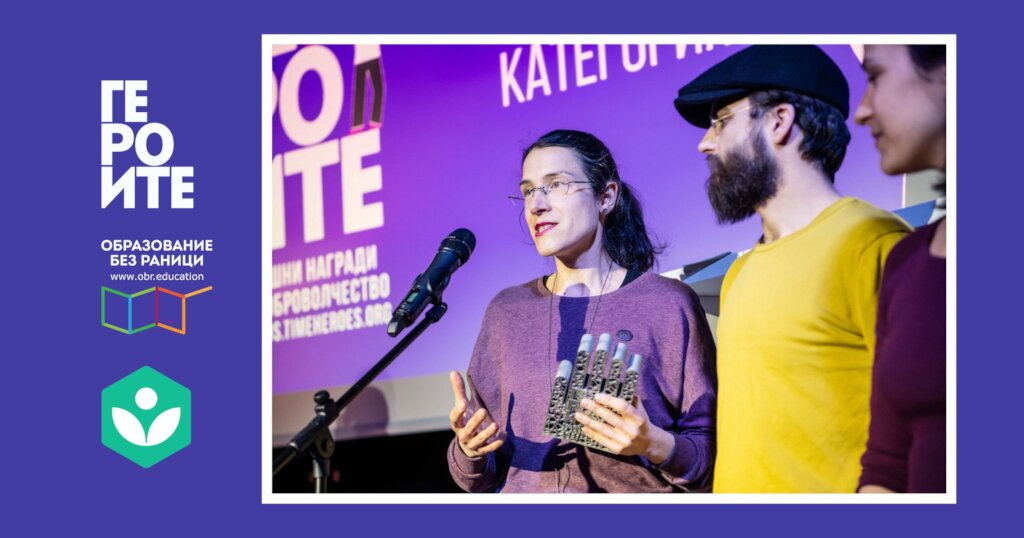 Links: