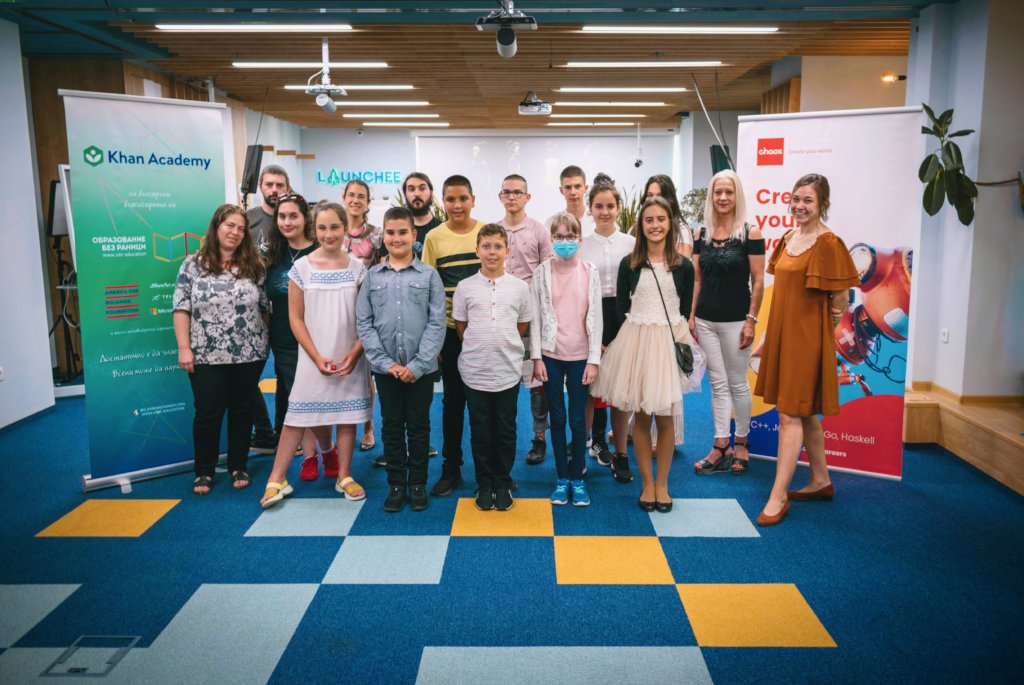 Dear Friends,
Working with inspiration makes everything easier, but inspiration must find you working! For the past four months we have been working hard and this is why inspiration has never left us! We are happy to be able to continue to work with inspiration and to inspire in turn teachers and students to work hard and achieve excellent results.
Here is what we have achieved together, with the support of people like you:

Math, History and Programming students' contests with Khan Academy
Our three students' contests with Khan Academy for the last school year finished in June 2021. Thanks to our amazing sponsors from Chaos, the U.S. Embassy in Bulgaria, Ozone.bg, Bulgarian History and Launchee we were able to award 36 out of more than 100 amazing students and 8 of the most engaged teachers! The contestants were from all over Bulgaria - big cities, small towns, even villages. This really is a great proof that Khan Academy is inspiring anyone anywhere. We were absolutely amazed by the results of the best performing students: Victoria for example spent over 2234 minutes in learning with Khan Academy for the three months of the contests! As part of the awarding ceremony, some of the winners had the possibility to meet and exchange with the U.S. Ambassador in Bulgaria and with representatives from Chaos who told them more about the company which was honored with the Sci-tech Oscar in 2017.


Khan Academy: What's new?
This summer Khan Academy launched some brand new courses in Science and many new content in Math. We have already managed to translate the new course Environmental science. And we are proud to have our very first piece of local content in the Meet the Biologists section on Khan Academy in Bulgarian – an interview with the Bulgarian Academy of Sciences researcher and "climate ambassador" Kalina.
We continue with the translation of the new math content and with adding it to all the Bulgarian courses. Furthermore, our math experts are doing a great job in aligning the 12th grade course on Khan Academy according to the new Bulgarian curriculum. Their efforts aim for the course to be ready and alive on the site in November 2021 so that all 12-graders can find relevant materials and prepare for their final exams.
And last but not least, our devoted volunteers have meanwhile translated 40+ videos from the Finance and Capital Markets course on Khan Academy!


Stronger in Mathematics with Khan Academy - our new program
The aim of our new program for Math teachers is to support them in using Khan Academy actively and to assess the impact of Khan in Bulgaria. We hope to be able to bring clear facts and figures about the ways Khan Academy supports students and teachers locally. We have 160 Math teachers from 70 locations registered for this new initiative. The program is supported by the America for Bulgaria Foundation and the Ministry of Education already underlined its interest in the results. The renowned Institute for Research in Education will be responsible for the impact assessment itself.


Khan Academy localization for the period June – September 2021
Translation: 81,1K words and 99 videos (713 min) (Environmental science, Resources for Teachers and Students, Finance, Art history)
Proofreading: 421,5K words and 246 videos (2020 minutes) (Math, Environmental science, Resources for Teachers, Finance, Art history)
All this is possible thanks to the support of our main partner - the America for Bulgaria Foundation, as well as to all your support!


Khan Academy usage growth
For the past 4 months, June - September 2021, we had:
Users growth: 17.90% (compared to the same period in 2019 as 2020 was unprecedented)
Sessions growth: 16.77% (compared to the same period in 2019 as 2020 was unprecedented)


Khan Academy released new "Khan for Educators" videos
For the new school year, Khan Academy's Headquarters released 8 new videos with tips for teachers on how to motivate students, how to use videos, assignment and assignment reports on Khan and many more. We are really happy that we managed to motivate volunteers to translate them timely. So these videos can be now of good use to all teachers across Bulgaria that engage their students to master skills and classes with Khan!
You can help us keep working hard and inspire students and teachers to give their best! Without you, our work won't be possible!
Please consider becoming a monthly donor, if you are not already, and telling your friends about our mission and successes.
#YouCanLearnAnything!
Thank you!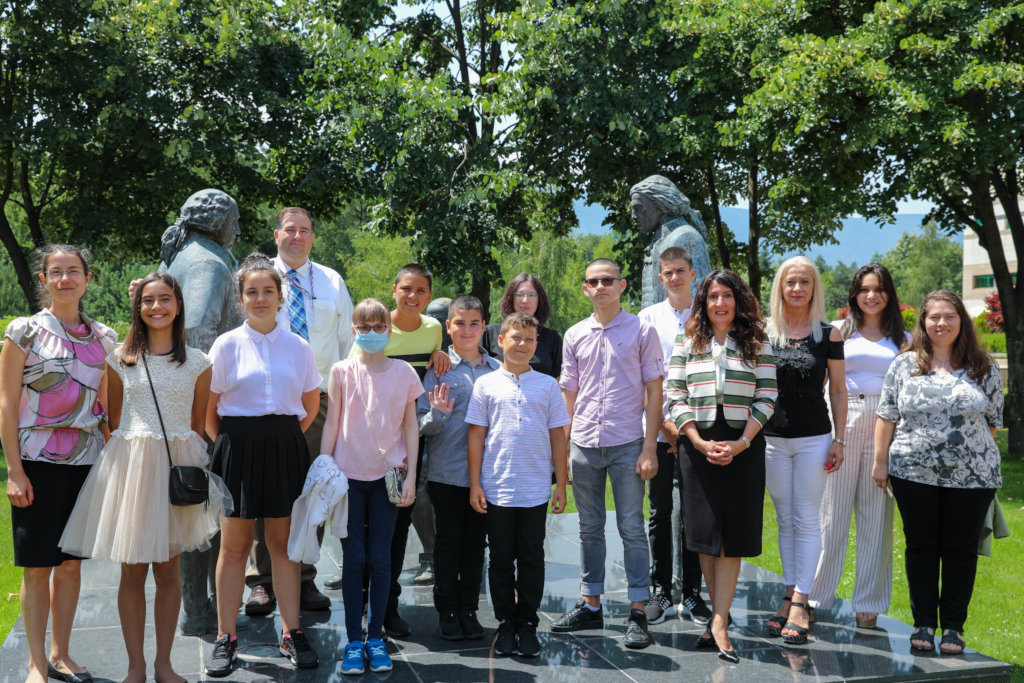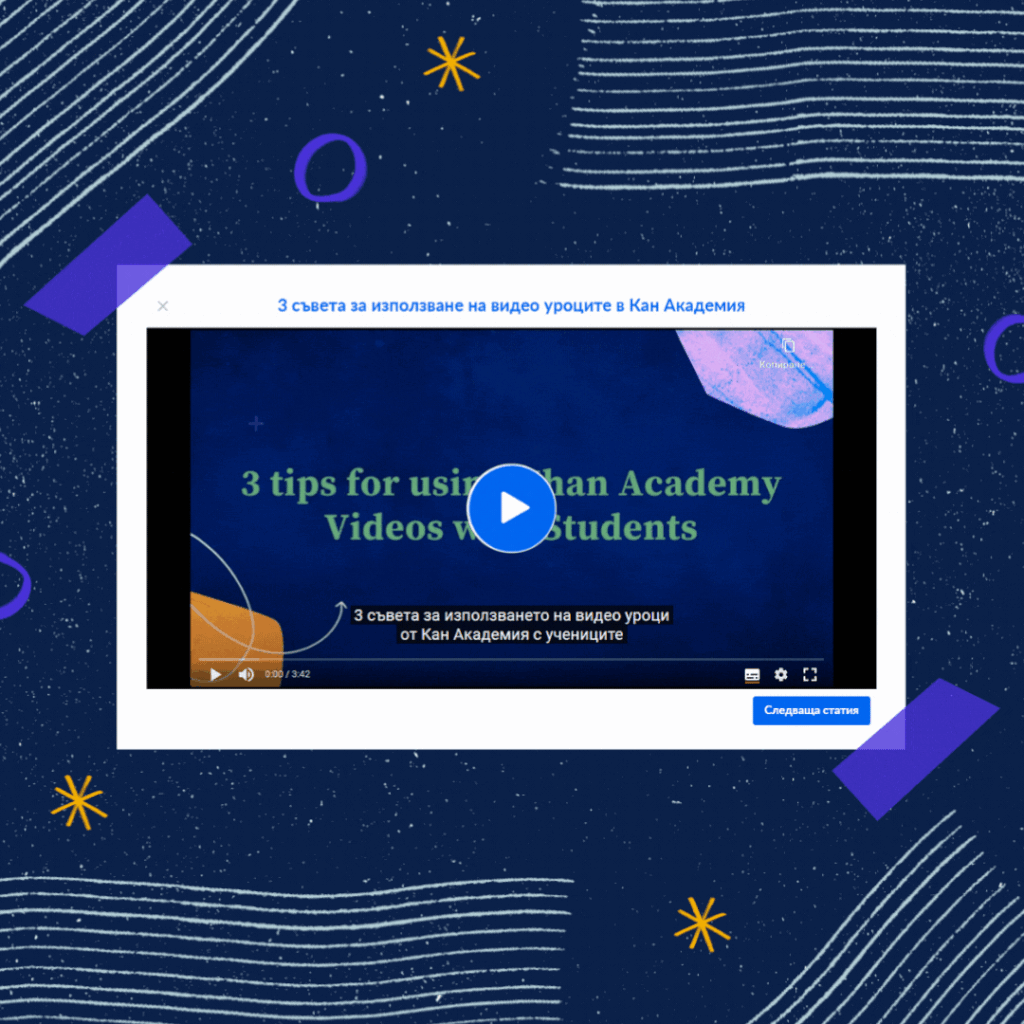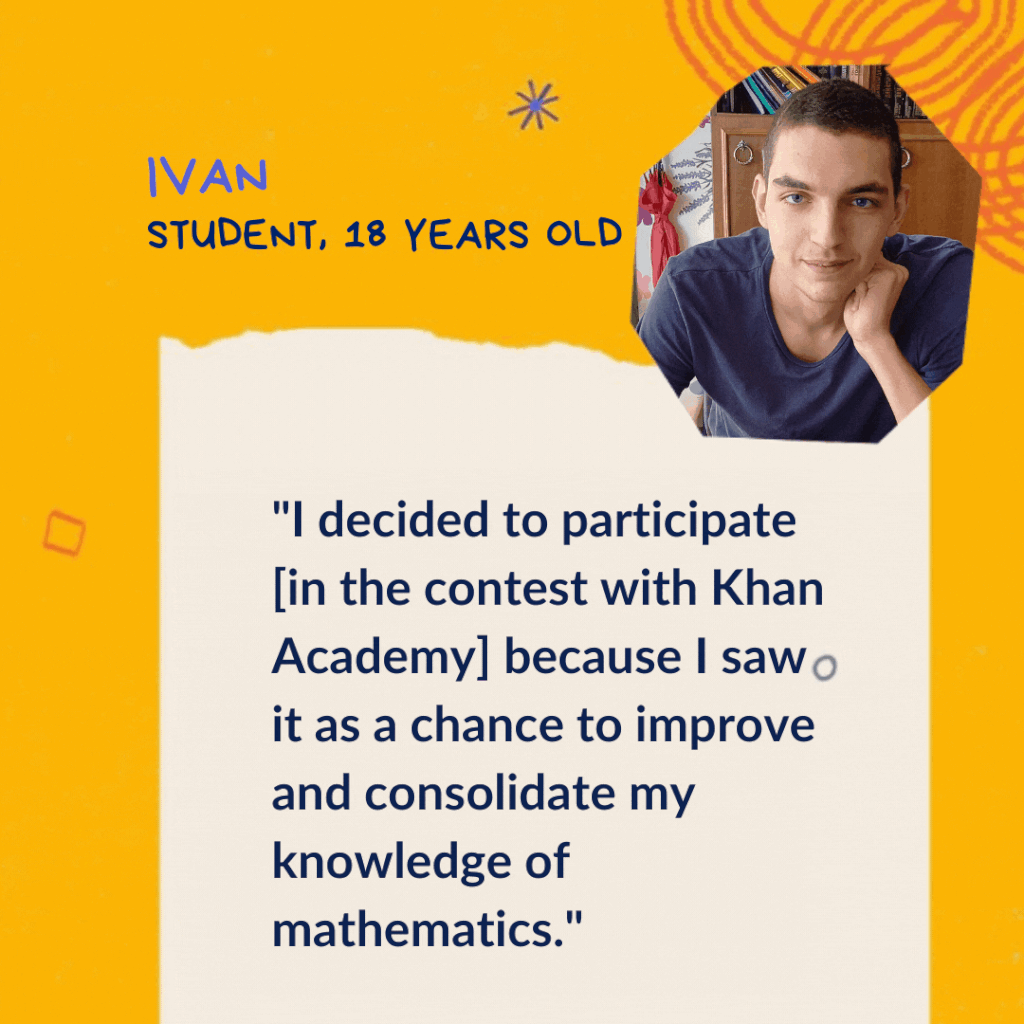 Links: