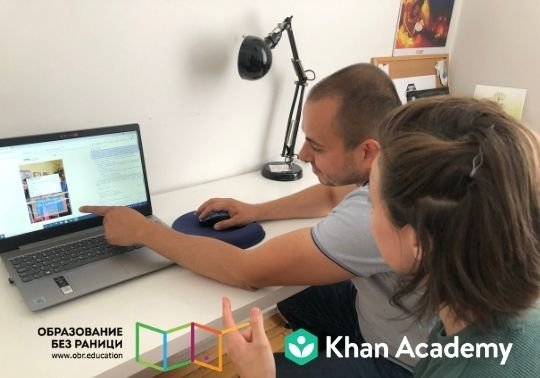 Dear Friends,
The past four months were a kind of restart for the entire world. Even though there are still countries that fight the horrible virus, a sense of hope is in the air and we are fast to catch it! A restart to our normal ways of life, a refresh to our daily effectiveness, a reviving of our optimal functioning is what we work for! We are happy to be able to build a better normal after the pandemic.
Here is what we have achieved together, with the support of people like you:
Khan Academy: Translation of all available videos, exercises and articles from Physics, Biology and Chemistry, and strong volunteers' support for translation and expert check of Finance and Capital Markets course
We managed to complete the translation of all videos, exercises and articles available on Khan as of now in the Physics, Chemistry and Biology courses, and some newly added materials. Proofreading and experts' check will follow in the next few months.
We continue with proofreading of videos and exercises in the Math courses - in Algebra, High School Geometry and Multivariable calculus.
We gathered a team of devoted volunteers for translating the Finance and Capital Markets course, and they have already translated 80+ videos in 4 months!
Localization results for the period February 2021 – May 2021:
Translation: 185 K words (Physics, Biology, Chemistry, Finance) and 219 videos (14 in Health and Medicine; 5 in Physics; 42 in Biology; 87 in Finance; 71 in Chemistry)
Proofreading: 333 K words (Math, Finance) and 224 Math videos (1707 minutes)
All this is possible thanks to the support of our main partner - the America for Bulgaria Foundation, as well as to all your support!
Khan Academy usage growth
For the past 4 months, February 2021 - May 2021, we had:
Sessions: 105.05% growth compared to the same period in 2019 (compared to the same period in 2020, when due to the pandemic we had unprecedented usage, we have -52.06%)
Users: 89.04% growth compared to the same period in 2019 (compared to the same period in 2020, we have -37.15%).
Impact assessment of Khan Academy in Bulgaria - "Data for Quality Education" Programme for schools
At the start of the coming school year 2021/2022, we are launching a programme for entire schools and their Math teachers around Khan Academy. The aim of the programme is to research the impact of Khan Academy on students and Math teachers in Bulgaria, while supporting those teachers and their schools in using technologies and the great functionalities of Khan in their practice. We hope that at the end of 2022 we could present clear evidence and data about the positive effects of working with the platform in Bulgarian conditions.
Please spread the word so more teachers and schools from around the country enroll in the programme - you could find the link below.
Amazing results of the "Antifragility through cloud solutions" project
As this project came to an end, we would like to give a big thanks to our partners from the Sofia Development Association and Sofia Municipality!
With their support we started using Amazon Web Services so that we can make quicker and deeper analyses of data on education in Bulgaria - thus we hope to start providing a solid basis for decision making both for our initiatives and for institutional policies. We also have a brand new web page that you can visit (link below) (for now it's running only in Bulgarian but we are currently working on its English version). We already have an annual subscription to SendInBlue - so you can subscribe to our new and redesigned e-newsletter in Bulgarian (link below)!
Salman Khan's book "The One World Schoolhouse: Education Reimagined" - translated in Bulgarian
Thanks to our partners from "East-West" Publishing Salman Khan's book "The One World Schoolhouse: Education Reimagined" is already available in Bulgarian! We are very happy to be able to inspire Bulgarian teachers through Khan's revolutionary point of view on the school system. As the pandemic made digital classrooms possible all over the world, we can no longer turn our backs to transformation of education, covered in various aspects in Sal's book.
You can help us keep working for better normal after the pandemic! More than ever students, teachers, institutions need to adapt while evaluating what happened to all of us in the last 1,5 years. The pandemic showed us that we can be creative and flexible, and that we need to take special care of our children - the future leaders! To do so we need to give them more of the best instruments available to succeed.
Please consider becoming a monthly donor, if you are not already, and telling your friends about our mission and successes.
Let's work together to build a better normal after the pandemic!
Thank you!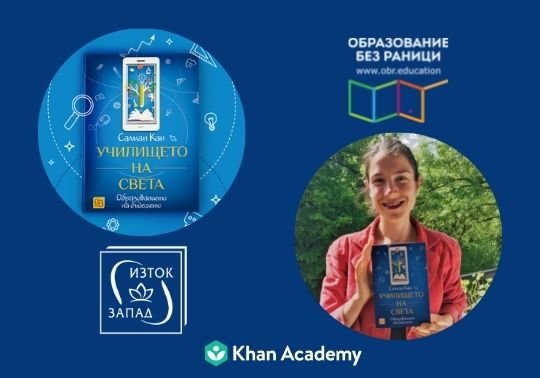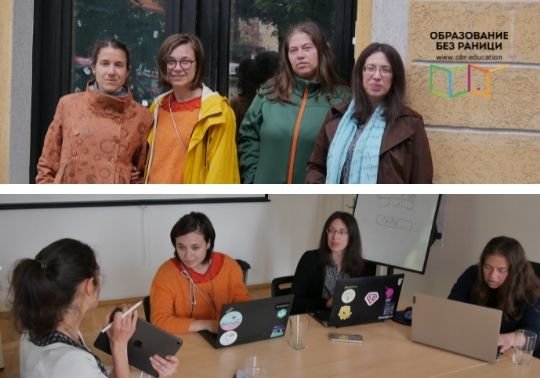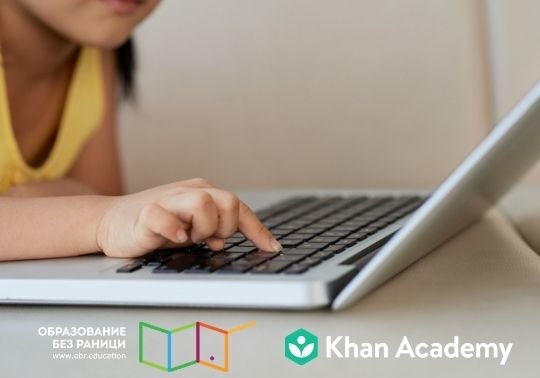 Links: