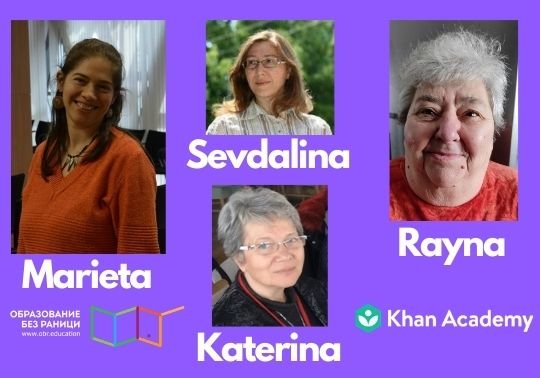 Dear Friends,
These past four months were difficult for everyone because of the pandemic. However, we decided to not let our spirits down, to take out the most of the situation and to keep abreast with the times!
Have a look at what we have achieved together, with the support of people like you:
Khan Academy: Integral Calculus and Linear Algebra courses available in Bulgarian and 11th Grade Math courses aligned with new Bulgaian curriculum
We have completed the translation of two new courses in Math: Integral Calculus and Linear Algebra. They are meant to help students in specialised highschools who want to deepen their knowledge in Math analysis and find the link between Math and other interesting fields like smart technology. Each of these courses have more than 50 separate lessons that are explained by the help of video materials, articles and exercises all of which are already in Bulgarian.
We are grateful for the kind support we received by the America for Bulgaria Foundation and the efforts of all our translators. With their and your support, we continue the localization of all Science courses too!
And even more to report! Since the beginning of the school year 2020/2021, a new curriculum for 11th grade Math is applied in Bulgarian schools. Our math experts did a great job and aligned the 11th grade courses in Khan Academy according to the new curriculum! They will continue their efforts with the alignment of the 12th grade courses so that from the new 2021/2022 school year it will be much easier for any 12-grader to find relevant materials and prepare for their final exams!
State of the translation effort today
We managed to complete the translation and proofreading of Integral calculus, Linear algebra and Health and Medicine courses by the end of 2020 as planned. We also work with few devoted volunteers for translating the Finance and capital markets course, and some newly added Biology materials.
Localization results for the period 01.10.2020 – 31.01.2021:
Translation: 330,4 K words and 206 videos (1678 minutes)
Proofreading: 370,2 K words and 336 videos (2507 minutes).
All this is possible thanks to the support of our main partner America for Bulgaria Foundation, as well as to all your support!
Khan Academy usage growth
For the past 4 months 01.10.2020 - 31.01.2021 we had:
Sessions: 103% growth (compared to same period last year)
Users: 98% growth (compared to same period last year)
Isn't this a reason to celebrate? These are not just numbers. They mean more and more Bulgarian students progressing towards better knowledge and skills and towards a better future for all of us.
Round tables, teacher trainings and more
Last months we have been very busy organizing two round tables on the topic "Successful learning process and the reality of digitization" - specially for the professional educational communities in Vidin, Pleven and Montana regions where students show some of the worst educational results in the last years. These useful online events were implemented within the framework of our project supported by the Active Citizens Fund through the Financial Mechanism of the European Economic Area. Various aspects were discussed: good practices for the transition to distance education, biggest challenges like Internet access, lack of devices, management of digital classrooms, feedback from the students and their motivation to learn.
We also conducted three trainings for teachers on the topics "Digital tools for attractive education" and "Innovative educational practices". Here is a very kind and interesting feedback we received after one of the trainings by Lyubka Ivanova, a teacher in "Hristo Botev" School, Targovishte, Bulgaria:
"Like my students, [...] I am still in education, I have to strengthen and expand my knowledge. [...] I have [also] grandchildren, and I dream of [...] being a competent grandmother. Thanks! You have my great respect for your youth and your desire to help us keep abreast with the times of this new generation of children!"
Antifragility through cloud solutions
This is the title of our new project which will guarantee the good work of our team both remotely and in the office. Antifragility is when difficulties lead to natural bloom instead of decay. The better we do as an organization, the more effectively we support the educational system. Of course, before we can change the world, we must change and adapt ourselves and this is why we undertook this project! A big thank-you goes to our partners from the Sofia Development Association (SDA) and Sofia Municipality (SM)! We will keep you posted about the progress in the next months.
Strategy framework for the Bulgarian education 2030
The Ministry of Education started a public consultation of the draft for a new strategy for education policies towards 2030. We provided our official opinion - mainly focused on digitalization aspects, and continue supporting the Ministry as well as our cooperation with diverse range of expert organizations on achieving a bigger impact on Bulgarian students.
You can help us keep inspiring anyone - students, teachers, institutions, and give them more of the best instruments available to succeed. Please consider becoming a monthly donor, if you are not already, and telling your friends about our mission and successes.
Let's put our difficulties behind and walk abreast with the times - together for a better tomorrow!
Thank you!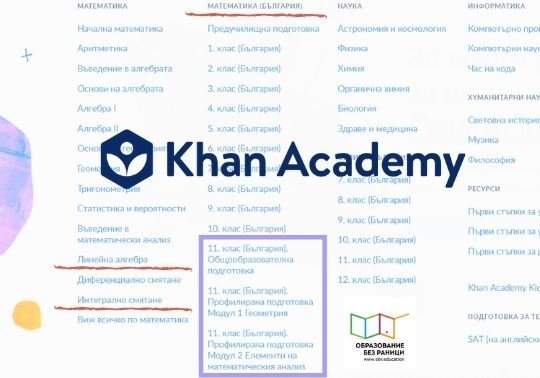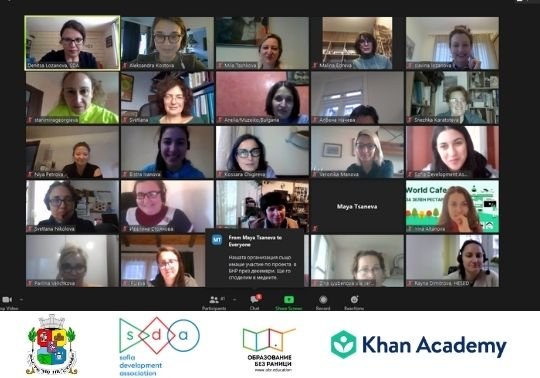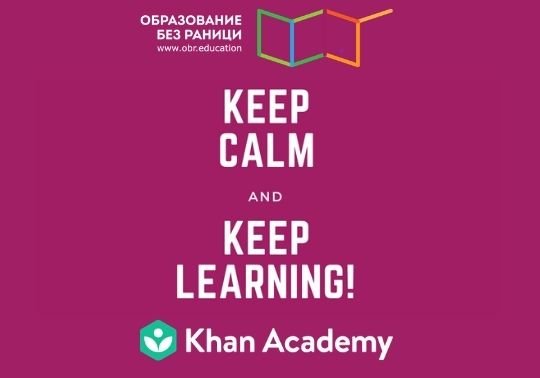 Links: