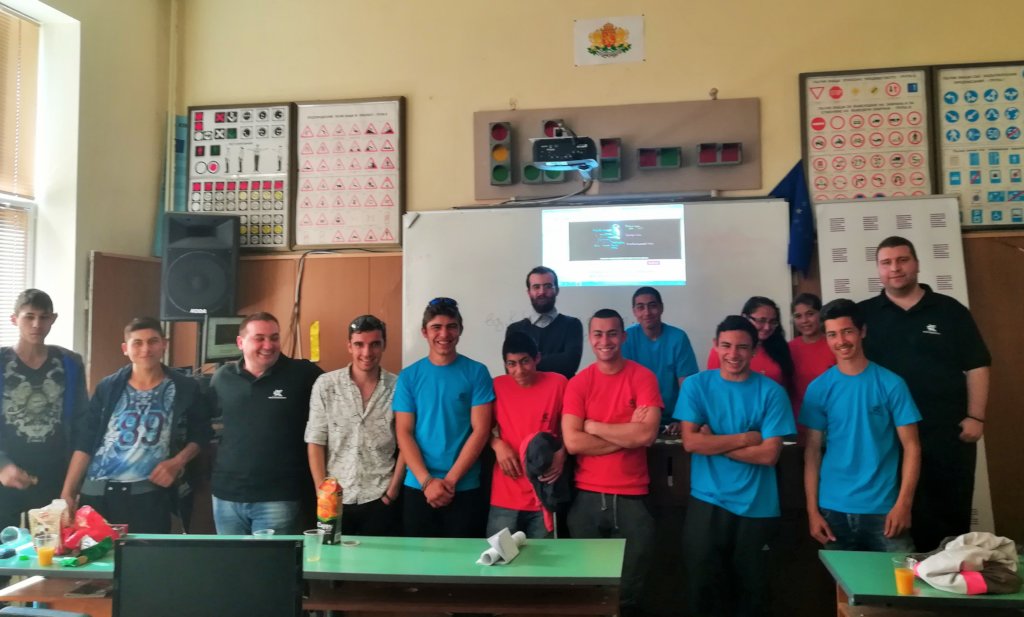 Dear Friends,
Three months later since you've last heard from us - let us tell you how busy we were recently while telling more and more students and their teachers about Khan Academy and all great features it has:
Presentations of Khan Academy - specially for students and teachers
We went to Dolni Dabnik, Pleven, Veliko Tarnovo and Vratsa. We were in 8 schools and reached more than 430 students and 70 teachers - exciting them about the cool lessons and features of the platform.
Actually, we tell about Khan Academy whenever possible :)
Here is an impressive list of events we used to promote Khan Academy (and this - only for the past three months):
Days of Opportunities - for students, organised by Rotaract Club Sofia-City (March 2018)
Together in the Education Conference, with Teach for Bulgaria alumni (March 2018)
Forum "Klyuch" 2018 (March 2018)
Europe's role in the civil education, a conference organised by the Representation of the European Commission in Bulgaria (April 2018)
Several live interviews for media, e.g. in Business Daily @ TV Europa (April 2018), Myths in Education @ Darik Radio (May 2018)
Sofia Science Festival, organised by British Council and Sofia Municipality (May 2018)
Scientix Conference, organised by European Schoolnet (May 2018)
Education 4.0, a conference organised by 24 Chasa and Vivacom (June 2018)
Schools of the Future Forum, organised by the America for Bulgaria Foundation (June 2018)
Positive psychology and cloud technologies: new horizons in the education, a conference organised by the Center for Creative Training, Plovdiv University and Sofia Municipality (June 2018)
Inspiration at the Professional School of Agriculture, Dolni Dabnik
The area around Dolni Dabnik is poor. Parents often decide not to allow their children to go to school. The local high school team "gathers" children from the area and provides them with transport, food, accommodation and practical courses outside the formal curricula. (WoW! Thank you, school team, for being so enthusiastic and helping these children!) We told the students about Khan Academy and some of them showed great interest in the Math and Computer programming. One of the children, Peter*, was particularly interested and asked many questions. He was determined to win as much badges and activity points as possible. Go go Peter!
Many children like Peter have now the possibility to learn with Khan Academy in their own language and develop new skills together with 66 million students around the world!
The students in Dolni Dabnik were furthermore very curious about the Khan Academy course for Home-made robots from Electrical Engineering. This course is still in English so we showed them how to help themselves with Google translate. But we are sure we can count on your support in order to translate them in Bulgarian as soon as possible! Make a new donation and help us!
New partner
We found out that Khan Academy has fans in Skyscanner.net! They called us and donated to our common cause, exactly as you do. With their support, we are now starting to dub all Programming and Computer Science video lessons. Thank you, Skyscanner!
Good is "contagious"
And you know: Good is contagious. Recently one of our experts in Math, Katerina Marcheva, donated for the translation of the remaining descriptions and articles in Biology. She made her donation in her mother's memory: Sofia Marcheva, teacher in Biology.
State of the translation effort today
Results from the past 3 months :
Translation: 606K words and 270 videos (Math, Chemistry, Biology, Health and medicine, Astronomy)
Proofreading: 641K words and 424 videos (Math and Computing)

Dubbed: 538 video lessons (Math).
Khan Academy usage growth
Results for the past 3 months:
Sessions - growth of 197% YoY, from 35 000 to 103 000
Users - growth of 236% YoY, from 22 000 to 74 000
For more great outcomes like those above - please support us again! Donate, or share and invite friends to join our common efforts for education of the future!
*Peter is not the real name of the student.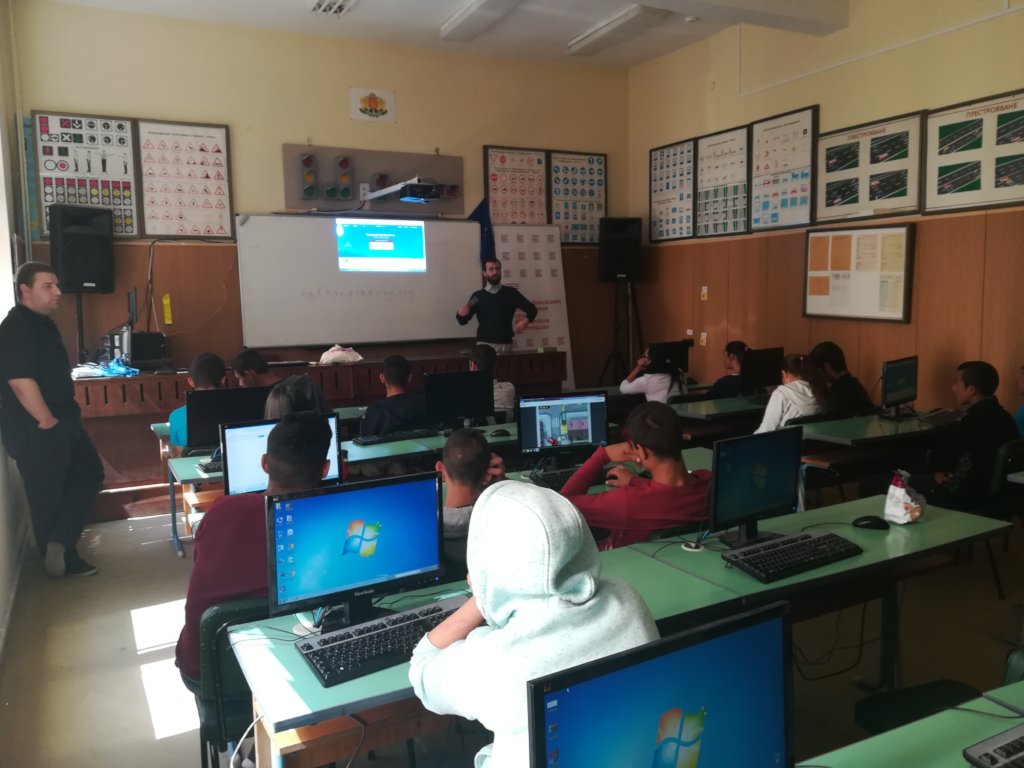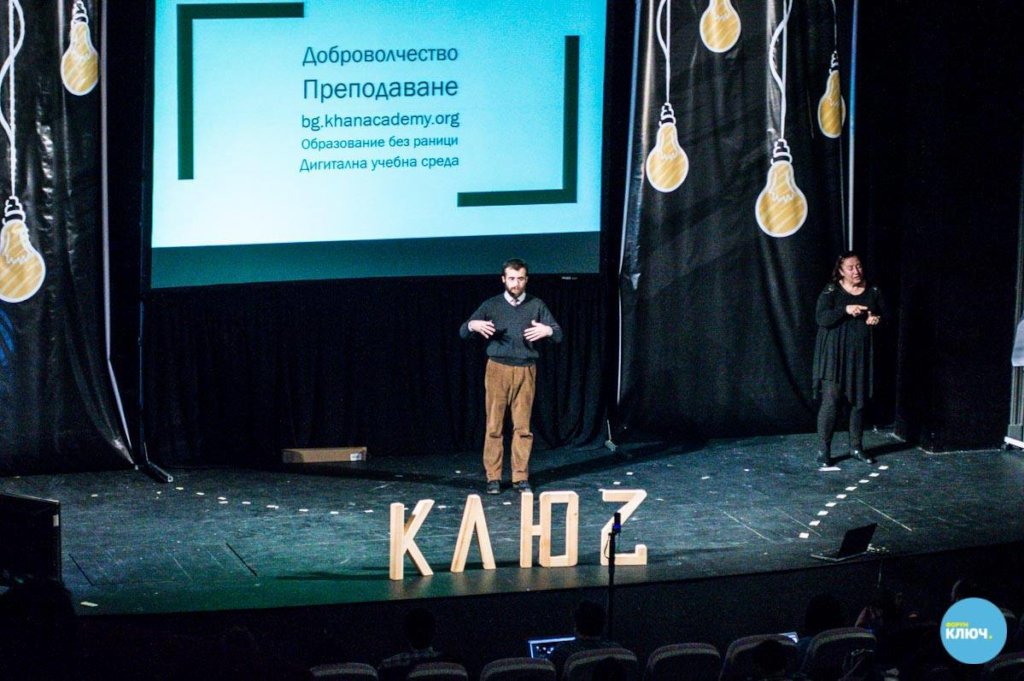 Links: