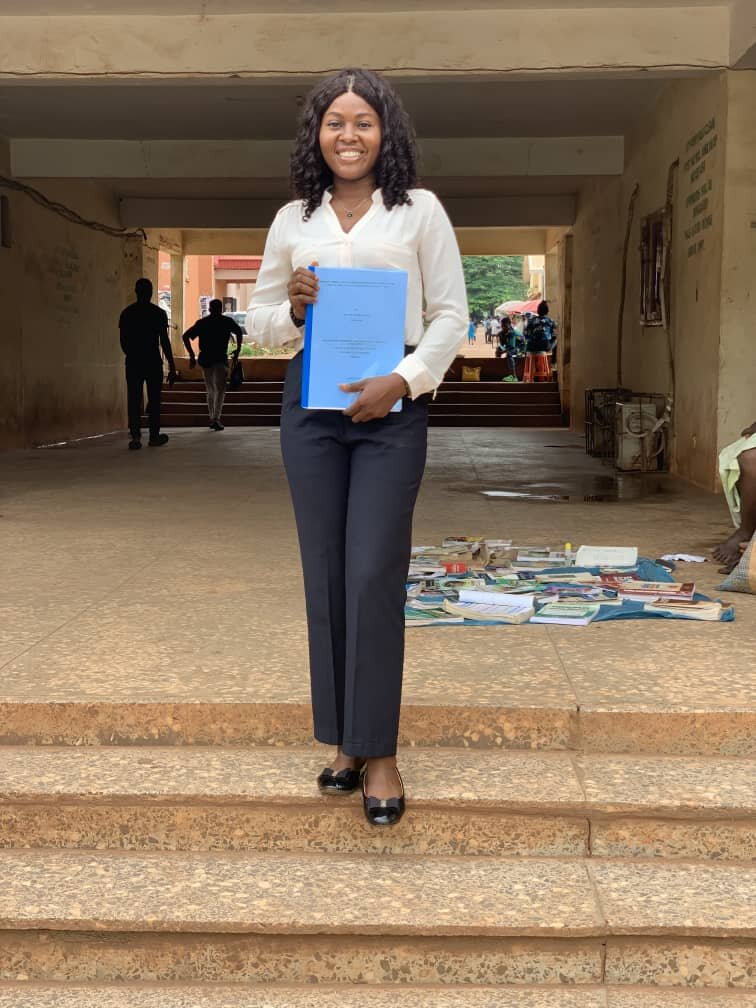 Yesterday, Gloria defended her final year project, her last act as a student at the University of Nigeria, Nsukka, where she has been studying Public Administration for the last five years. The four-year course was extended due to the long ASUU strike of 2022.
She's so happy to have completed the course at last! There were times when it seemed like it wasn't going to happen.
Gloria came to our attention when one of our child sponsors said they wanted to assist her personally, as they had learnt of her needs and were already doing their best to support her. Back in July 2021, we met Gloria in her second year of study, brilliant and diligent, but in need of support to complete her studies and achieve her dreams. We were able to link her with a sponsor who has consistently supported her since, providing her with a monthly-allowance on top of the fees she had to settle, and she is officially the first beneficiary of our Big Brother Initiative, because we took her in at university level, something we don't normally do.
Gloria sent us some pictures, overjoyed by her accomplishment, yesterday, and we had a little chat. She had this to say:
"I was about giving up on my academic journey before Fair Life Africa came into the picture and changed everything positively. School life became lively... Likewise other things. Looking back at where I was before you people met me, I can say that there's a very positive, great impact!
"I feel happy and satisfiedwith a heart full of appreciation, I say thank you, thanks to Fair Life Africa Foundation for their financial support and provisions...you all stood firm to see the successful completion of my academic work. I'm super grateful and thankful
"For my school fees, text books, laptop for my project work, and other fees involved... It was all taken care of.
I'm forever grateful"
During the strike, Gloria busied herself by learning Fashion Design vocation, and it has been become her passion. When asked about her future plans, she said, "My goal is to develop my fashion design skills, own a shop, and in five to ten years, I hope to have become an expert in my area of work so that I can impact on my myself and to the society as well."
We are so happy that we have been able to assist her on this journey and believe for greater things for her. Thank you so much for coming along us to help children and youths like Gloria to complete their studies and achieve their potential, despite the odds.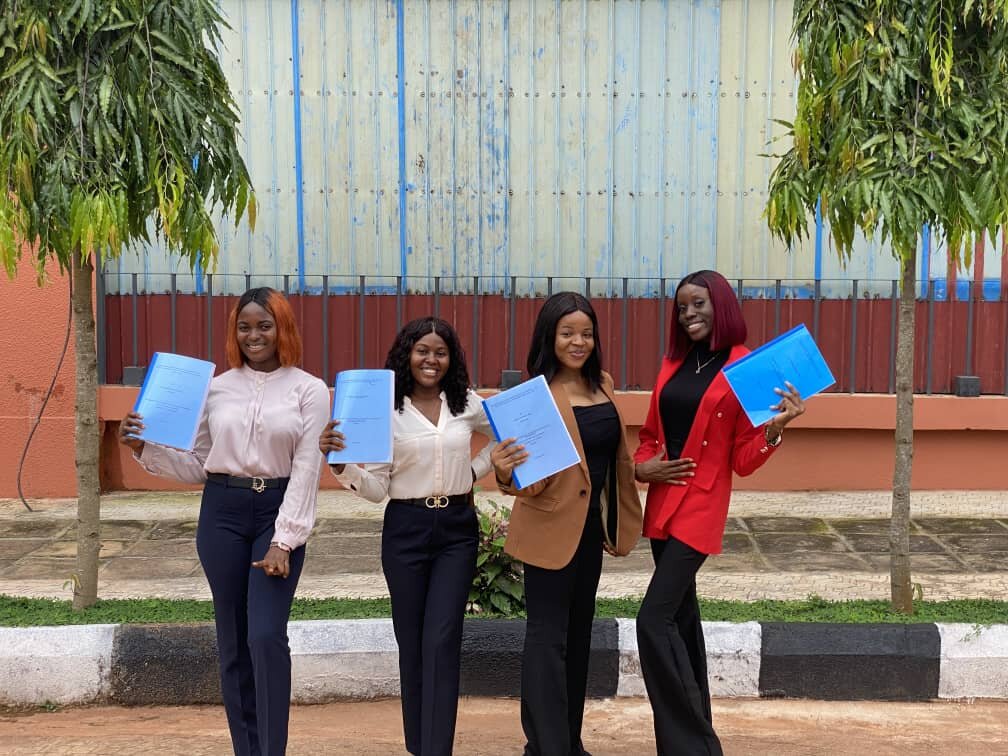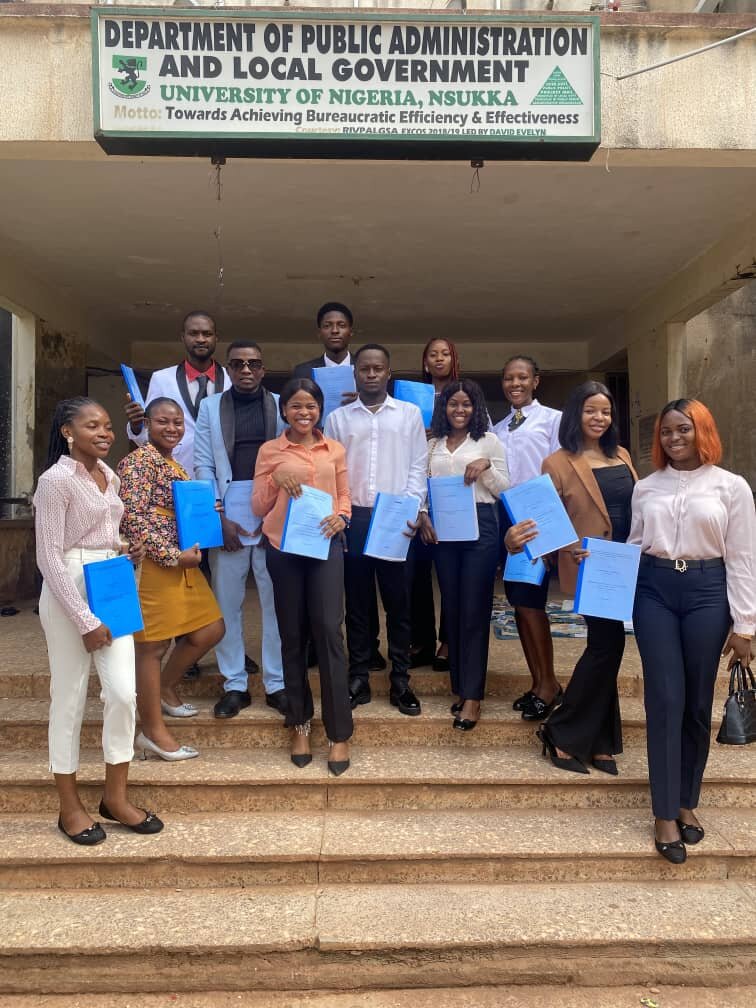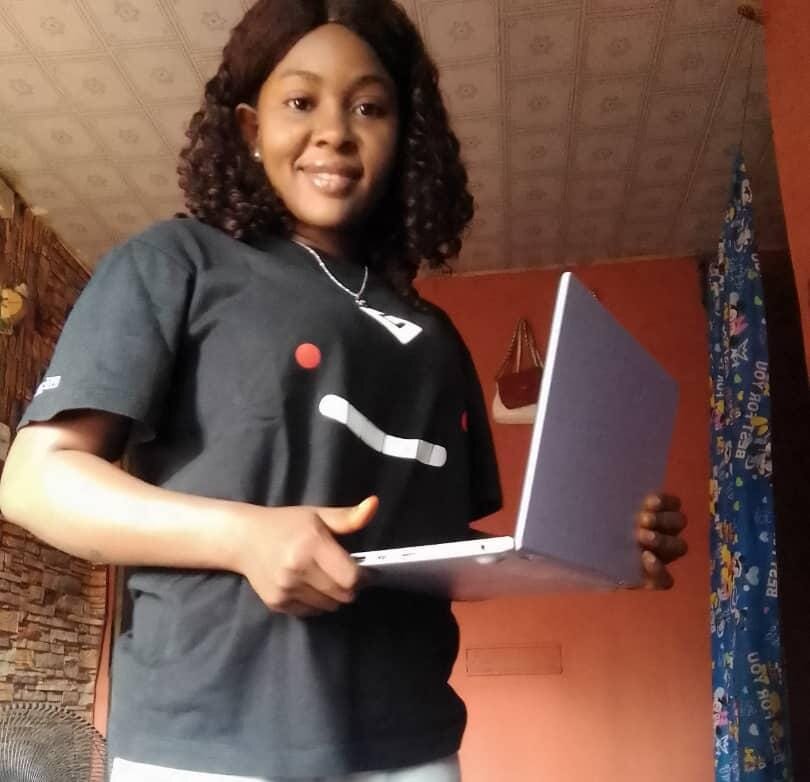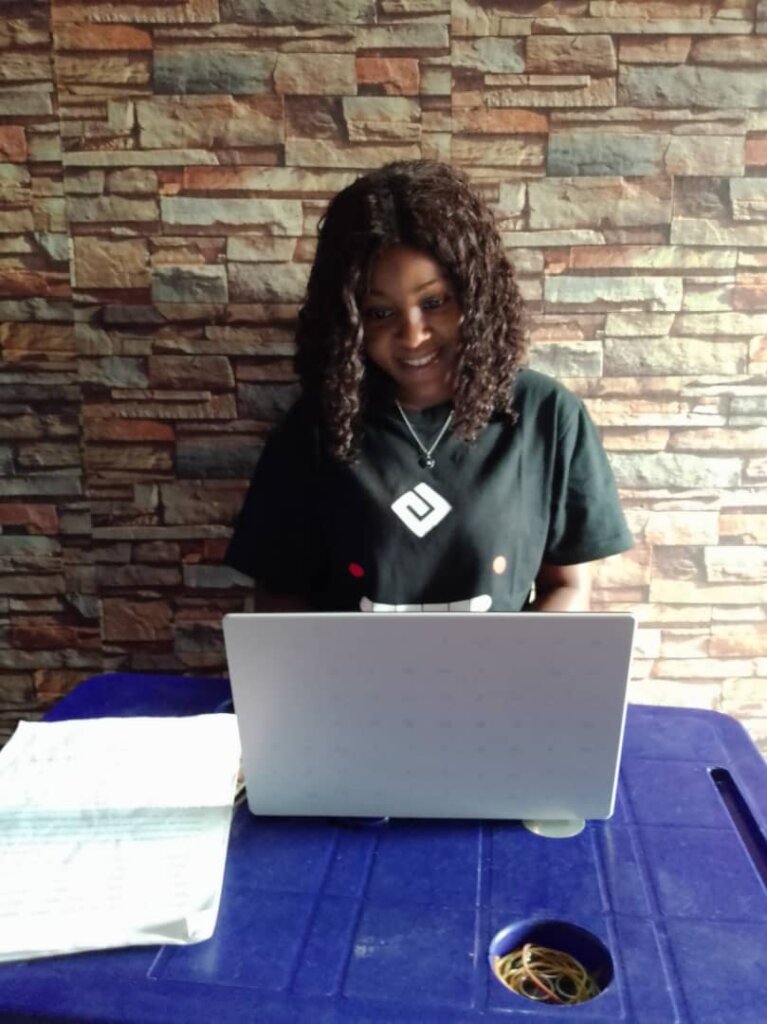 Links: