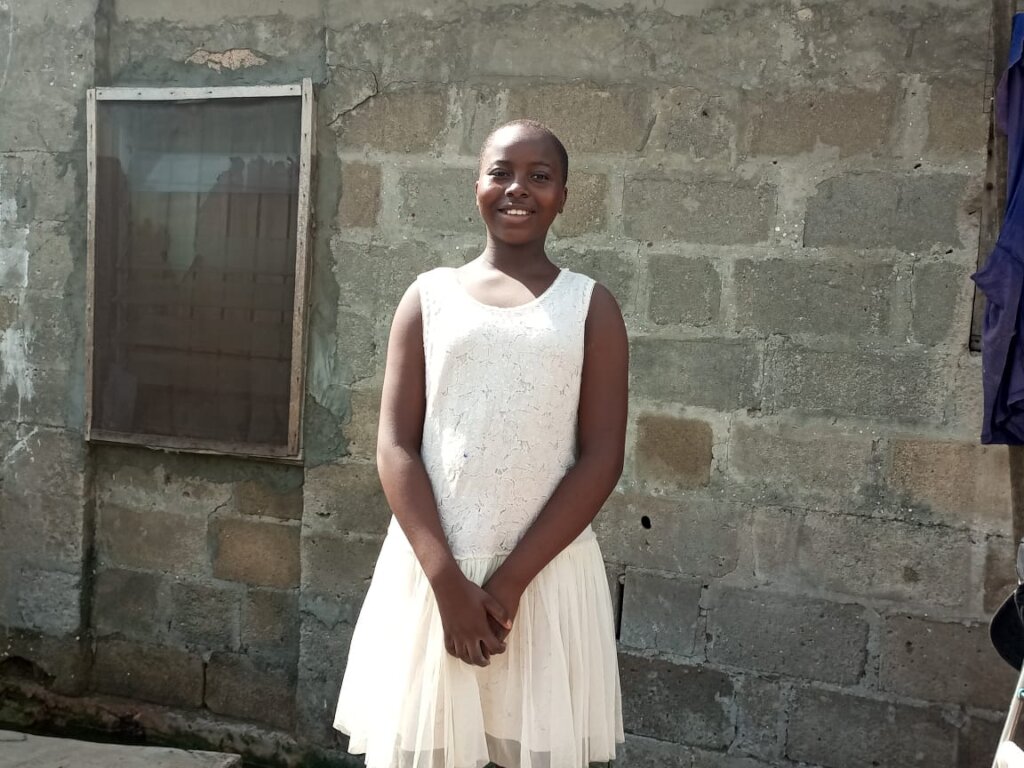 Last September, we reached out to residents of our Gbara community after one of our child sponsors communicated her desire to take another child under her wings (so wonderful!). Five referrals were received and even though three of those children were brilliant and disadvantaged, they didn't meet our age requirement as they were below the age of 9. After conducting our assessment, we discovered Grace's 82% score was thoroughly deserved. Grace was the top student in her class, and though she dreams of being a Medical Doctor in future, her favorite subject is English Language. Grace was adopted into our Disadvantage to Advantage Programme to receive support with her education.
In October 2021, Grace had the opportunity to meet with her sponsor at Foodies, Lekki. It was a time to bond, eat, relax, and talk about future plans. Her sponsor was pleased to meet her and also encouraged her to do better with her academics. In December, Grace had the chance to visit an orphanage with other FLA Kids and enjoy a meal at Sweet Sensations, where we took the children to celebrate. She also took home a hamper we packed for her and her family.
She resumed school in January, and her fees were settled. But on the 26th of January 2022, an eviction notice was served to all tenants where Grace and her family lived. Grace's dad reached out to inform us about it in February, and we asked them to look for alternative, affordable accommodation in their neighbourhood. Due to the family's financial challenge, when they had finally found somewhere good and affordable, we made an appeal to the public about supporting Grace and her family move into their new home before Children's Day.
Two days after the appeal was made, we reached and surpassed our goal for the family! On Thursday, 28th April, payment was made on their behalf to settle their rent and agency fees, and the family was delighted!
Grace and her family are so grateful for the love showed them in their moment of despair, and we are glad we were able to help. We appreciate every single person who decided to give. When we got the alert of N2,500 from an anonymous donor, we were so warmed and encouraged, because we know that person really wanted to give! And maybe they even needed it, but they chose to part with it, showing compassion for others. We just want you to know we appreciate what you gave and God will multiply it back to you 1000 fold in Jesus' name!
We also want to use this opportunity to appreciate everyone who donates to us through this GlobalGiving platform. Nothing you give is too small, and we do our best to ensure that your donation gets to those who need it. Thank you for your trust and your generosity.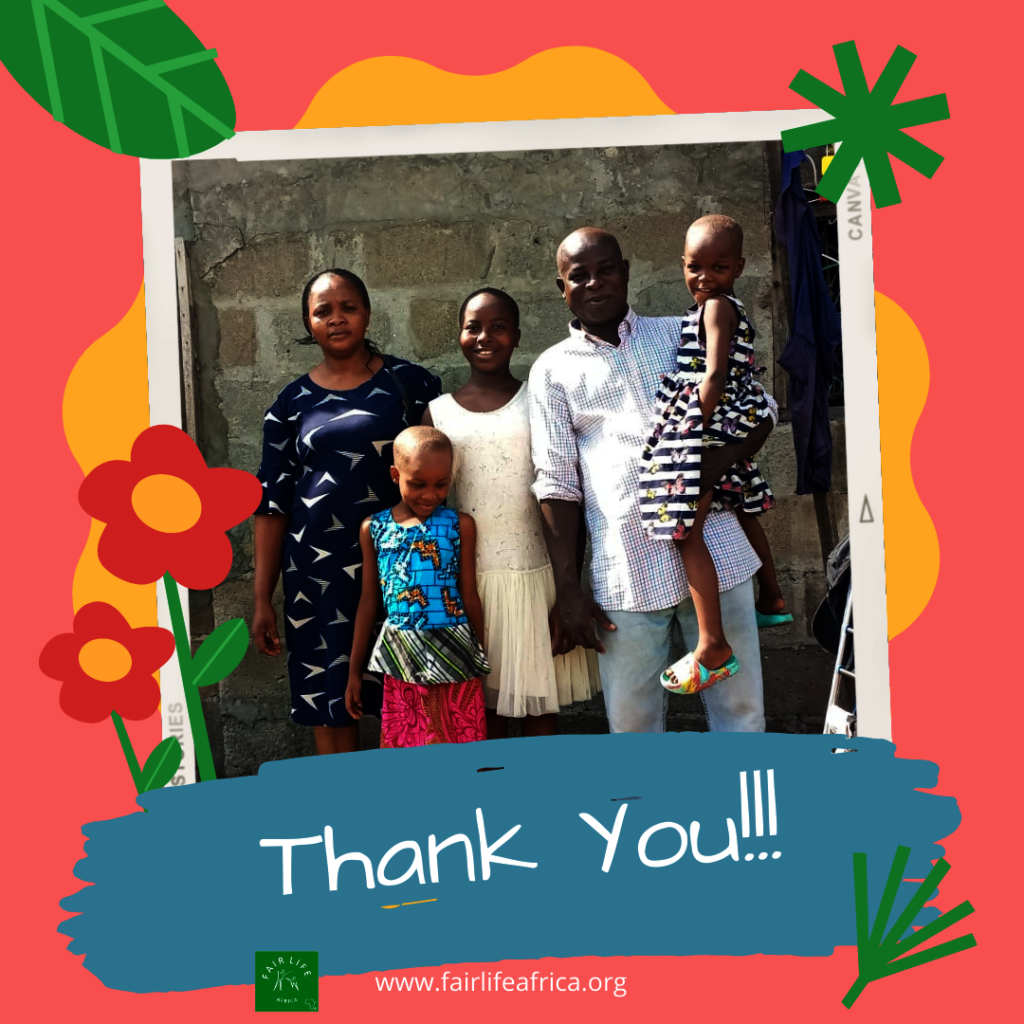 Links: