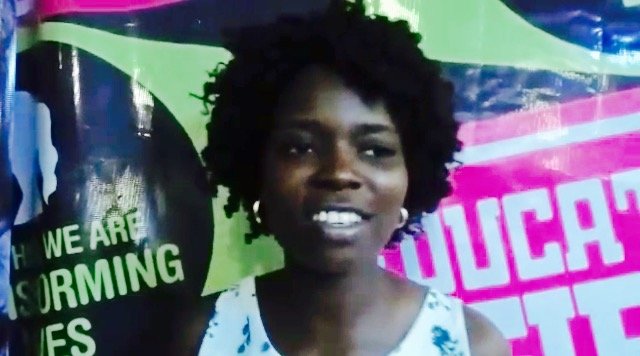 "I am Onyeka and I lost my parents and family last July," states the hopeful Nigerian girl whose life was changed forever by the Boko Haram, "I'm sharing my story to inspire every other person listening to me."
Educate a Girl Nigeria screened the film "He Named Me Malala" at Silverbird Galleria cinemas, Lagos. 113 deserving Nigerian girls from across the nation - some coming 10 hours by bus - attending the screening, which featured scenes of Nobel Prize winner Malala Yousufzai meeting with the Nigerian President. When Nigeria came onscreen, the crowd cheered on Malala and urged loudly to the President to listen to her.
At the end of the film, the Educate a Girl team invited different girls in the audience to come to the front and share "Why I love to be educated," Their personal stories were truly inspiring and it was an honour to hear them. It was a celebration of their voices and the unlimited, untold power of their dreams and desire to be heard.
A handful of VIPs were invited to the screening including Documentary Filmmaker Oladele Onasanya, poet Juliet Kego, and 5 representatives of Young President's Organization, the leading global organization for young presidents of big corporations. Although the capacity of the cinema was 110, girls filled the aisles and the wonderful cinema permitted a full house with girls seating in the aisles.
The girls were treated as special as they are, first enjoying a red carpet where they held props like "Malala Yousufzai rocks," before being escorted into the cinema hall. They were served at their seats popcorn and drinks and for manynjj girls, it was their first experience watching a movie in a theatre. Prizes were given to girls who shared their stories after the screening.
When Onyeka and others shared their personal stories, and how they leaned on Malala's strength, it was truly one of the most moving moments of our journey as a foundation, as Educate a Girl.
Thank you, GlobalGiving, Participant Media and MalalaFund, for making this possible.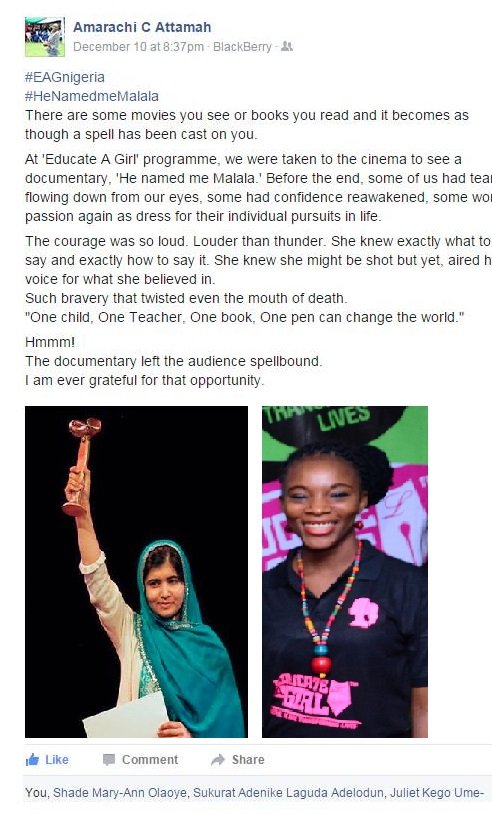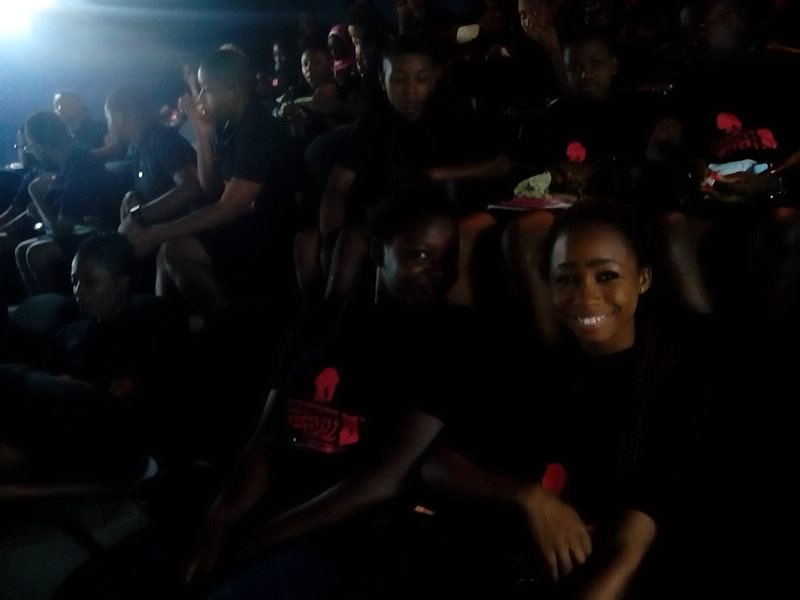 Links: