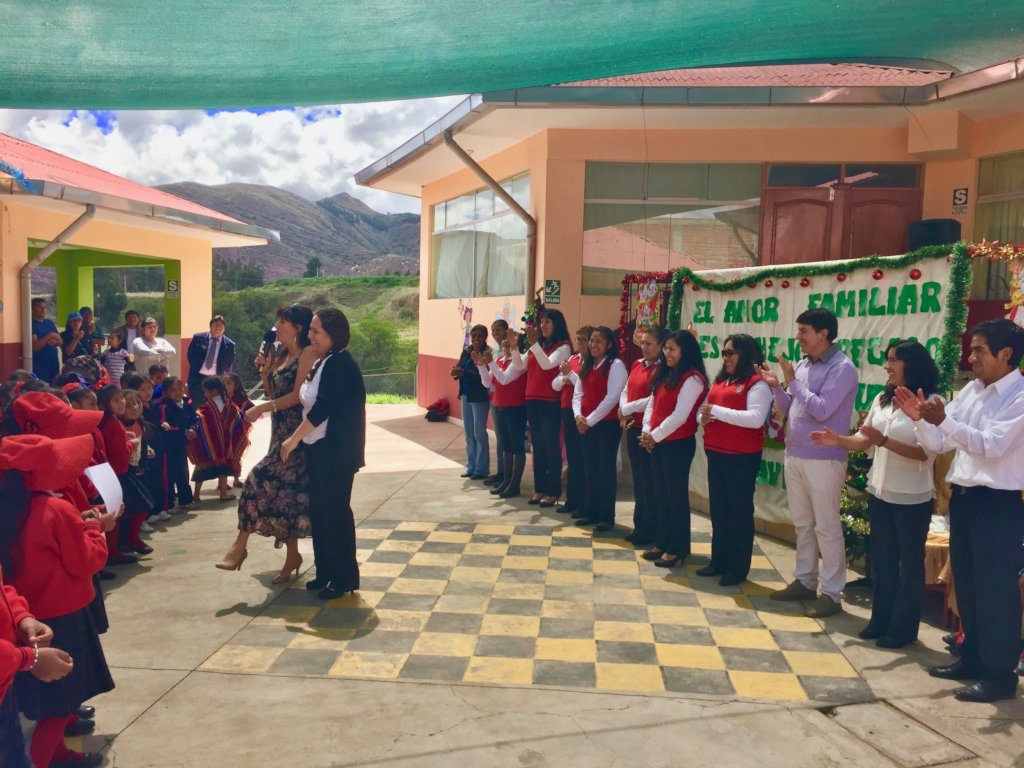 In this season of LOVE…Please shine some LOVE on our teachers.
This is CW December graduation celebration with awards and diplomas being handed out by Administrator Ruth and Assist. Admin.Gloria to all girls who earned them as their teachers cheer them on. School ends after this event and the Christmas party is also on the same day each year.
********
The 2019 school year will begin in 15 days and everyone is in getting ready with last minute rushing around to prepare for opening day. Uniforms are being washed, shoes cleaned up and maybe polished and there are many excited shared conversations between students at home.

I do need to report on our financial situation today since my 11/2018 report that an annual $65,000 donation has ended. I have been reaching out and you have responded to help us fill the financial loss for this year. I report that since Christmas and the year-end campaign gratefully we have raised a total of $50,300. available toward the 2019 annual projected budget of 153,000.

We can put on hold some of our programs but we cannot stop paying our teachers - the spine and strength of any school and especially the Chicuchas Wasi School with our specially prepared and dedicated Teachers. Truly we cannot lose even one of our teachers, who were specifically chosen because they offered more than the important academics to teach primary students. They also embraced the CW values and mission to be a CW teacher. Our teachers are the most obvious role models for our students and must themselves live up to the values CW teaches the girls. We have Cusco's BEST teachers at our CW school.

I am now seeing that this 2019 teacher budget of $73,000 could be short and if you are able to help financially it would be appreciated. Every donation big or small matters and makes a big difference when you add them up.
Our teachers not only teach their class, they make home visits to each family to understand the girl's home reality. In addition our teachers have another responsibility: they wait in the early morning at the bus stop with the girls for the CW school bus. At each bus pick up location there is a teacher who accompanies the girls to and from school to protect vulnerable little girls. Some even tutor several students in their homes so they can be with their own children after school.
*************
The California board of directors manages all the business of CW with almost no overhead expense, so 99% of your donation goes directly to support the school.
PLEASE donate today for CW
click below
https://www.globalgiving.org/projects/send-disadvantaged-rural-girls-to-school-in-peru/
**************
Here is the PIE breakdown of the projected budget this year and the percent of cost for every student.
Without the dedication of our teachers and their never ending enthusiasm for our girls, CW would be so much less than it is today.
****************
THANK YOU for YOUR Donation
TOGETHER CW school will remain open
https://www.globalgiving.org/projects/send-disadvantaged-rural-girls-to-school-in-peru/
photo below:
Efrain a 30 CW member and active board member stands with the girls on their special day. He is loved by the girls for his constant support of them. This day he is the MC and gives an uplifting speech to the graduating girls.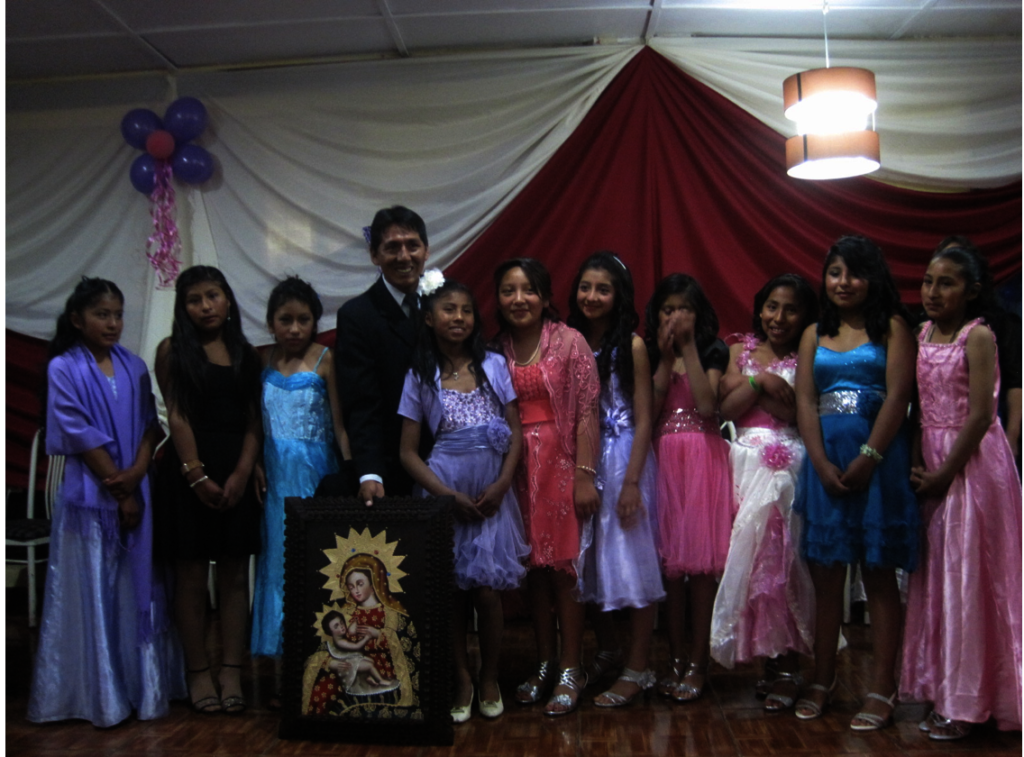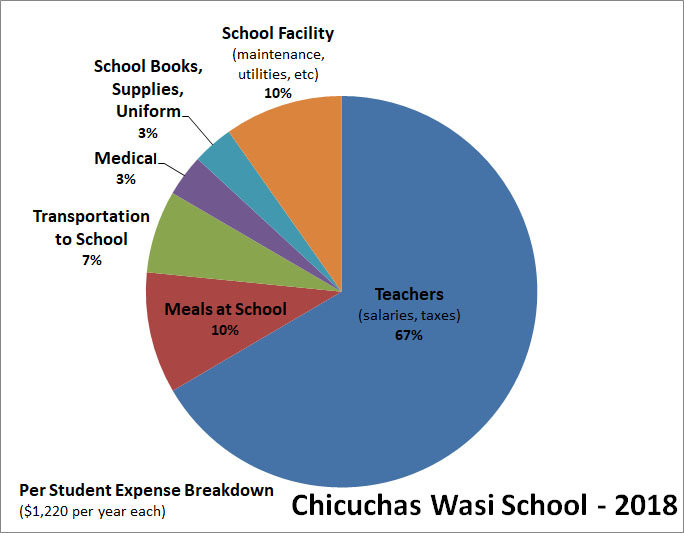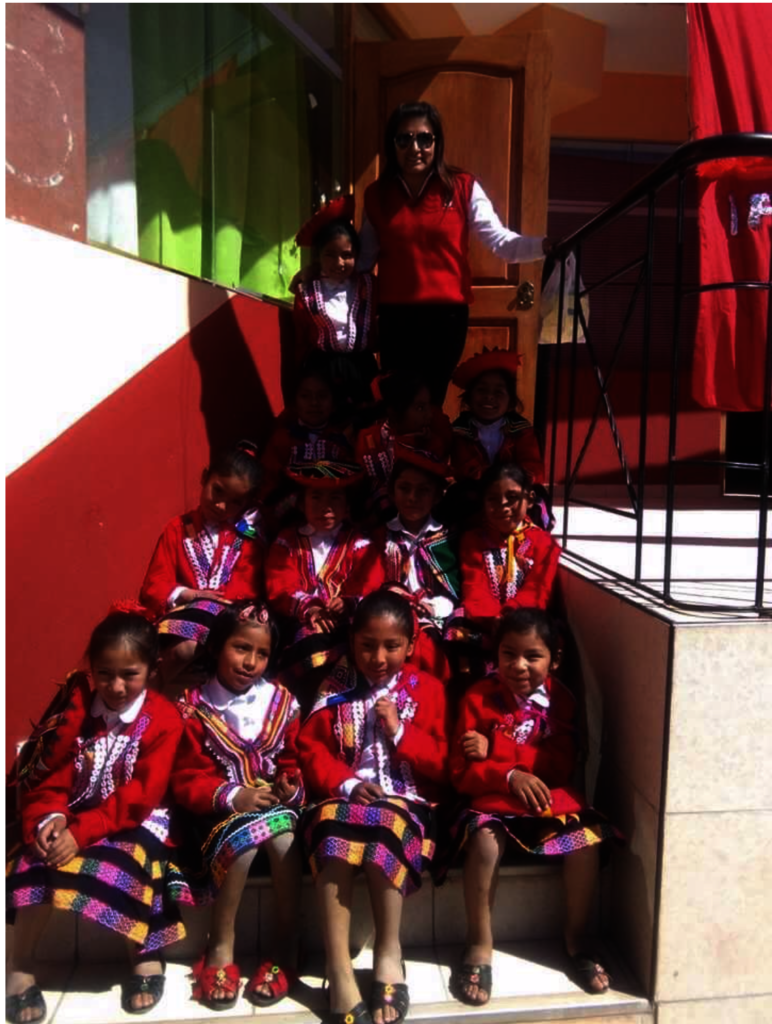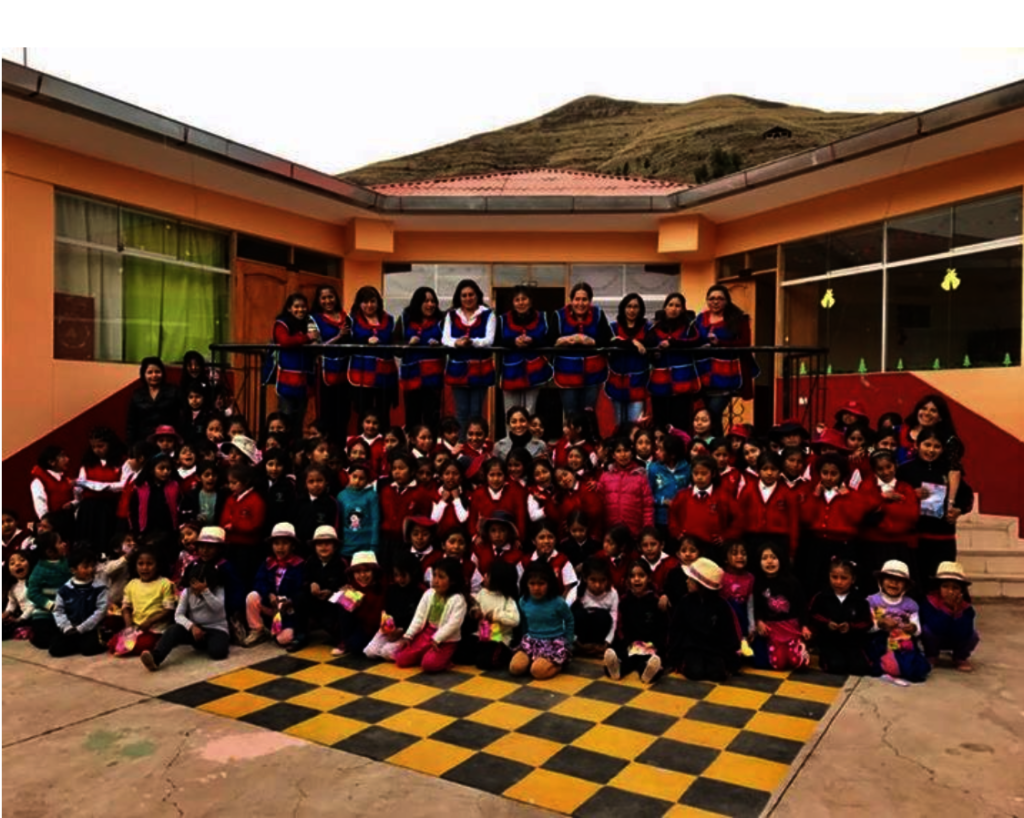 Links: