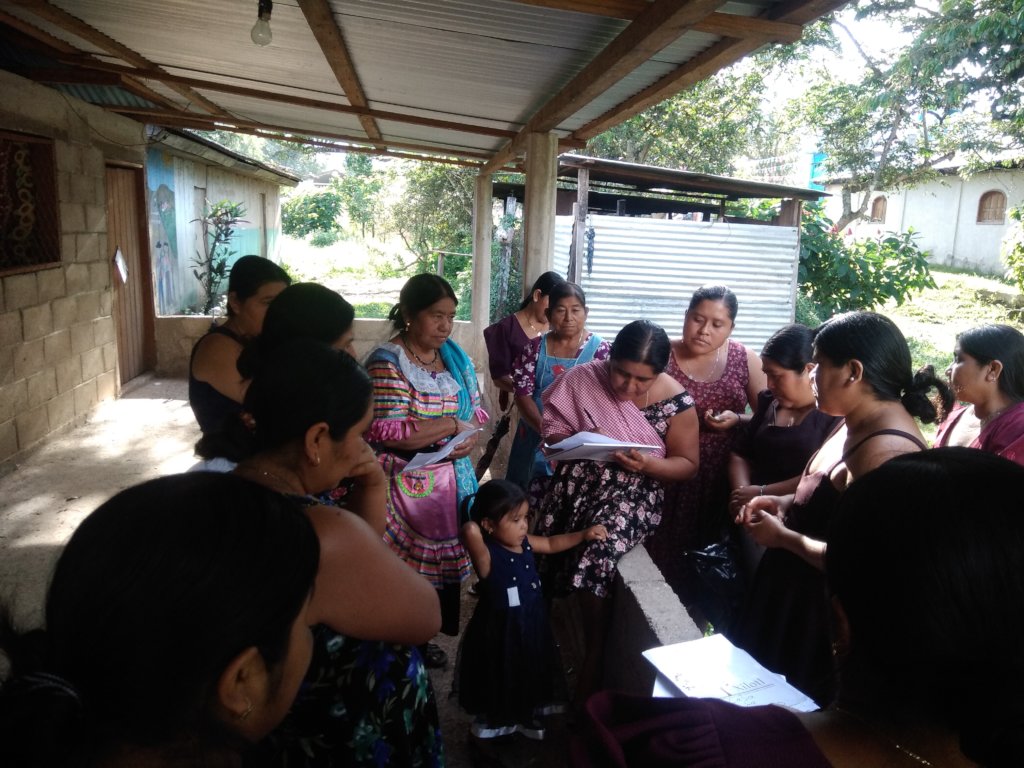 ***English Version****
Accompanying women entrepreneurs in times of COVID
During this time, we appreciate the support of donors, thanks to you we can reach women from various communities, to accompany them and train them on various topics that interest them on the initiatives they are carrying out.
During the first months of this year, we have accompanied three groups of women in:
Small business management, group organization, finance and inventory.
These trainings have helped the women of the communities to participate actively in their initiatives, to have a better control and management of the products and resources.
Thank you for being part of this project, supporting the training and growth of the women of Ocosingo.
We continue to invite you to support our project and also our other projects which you can find at https://www.globalgiving.org/donate/61768/xilotl-asociacion-para-el-desarrollo-social-a-c/.
Thanks!
Team Xilotl Association for social development A.C
***Versión en español***

Acompañando mujeres emprendedoras en tiempos de COVID
Durante este tiempo, agradecemos el apoyo de los donantes, gracias a usted podemos llegar a mujeres de diversas comunidades, para acompañarlas y capacitarlas en diversos temas que les interesan sobre las iniciativas que están realizando.
Durante los primeros meses de este año, hemos acompañado a tres grupos de mujeres en:
Gestión de pequeñas empresas, organización de grupos, finanzas y realización de inventarios.
Estas capacitaciones han ayudado a las mujeres de las comunidades a participar activamente en sus iniciativas, para tener un mejor control y manejo de los productos y recursos.
Gracias por ser parte de este proyecto, apoyar la capacitación y crecimiento de las mujeres de Ocosingo.

Te seguimos invitando a apoyar nuestro proyecto y también nuestros otros proyectos los cuales puedes encontrar en https://www.globalgiving.org/donate/61768/xilotl-asociacion-para-el-desarrollo-social-a-c/.
¡Gracias!
Equipo Xilotl Asociación para el desarrollo social A.C