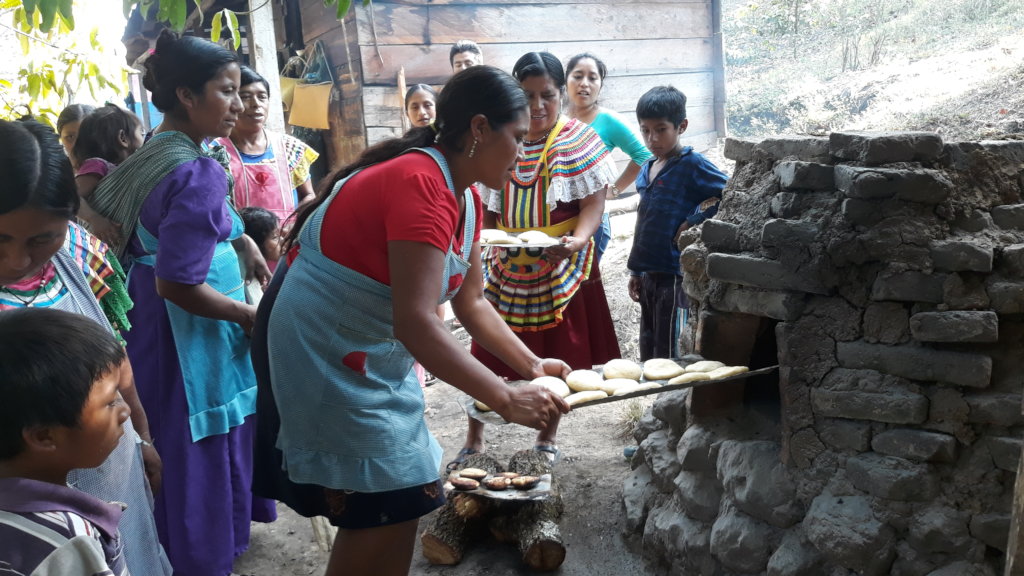 ***English version***
During this time, we greatly appreciate donor support, thanks to you we can reach women, support them and train them in various trades they have raised.
- 30 women were trained in entrepreneurship and small business management.
- 5 initiatives were established in 3 communities in the Ocosingo Chiapas region, made up of women, a bakery, crafts sales, traditional clothing sales, a grocery store, embroidered blouses and shirts sales.
- Women actively participate in companies, which helps them to obtain additional income, to improve their personal and family finances, giving them the opportunity to continue living in their communities, avoiding migration to other states in the country.
Thank you for being part of this project and the growth of the women we work with.
***Versión en español***
Durante este tiempo, apreciamos enormemente el apoyo de los donantes, gracias a usted podemos llegar a las mujeres, apoyarlas y capacitarlas en diversos oficios que han planteado.
- 30 mujeres fueron capacitadas en emprendimiento y gestión de pequeñas empresas.
- Se establecieron 5 iniciativas en 3 comunidades en la región de Ocosingo Chiapas, conformadas por mujeres, una panadería, venta de artesanías, venta de ropa tradicional, una tienda de abarrotes, venta de blusas y camisas bordadas.
- Las mujeres participan activamente en las empresas, lo que les ayuda a obtener ingresos adicionales, a mejorar su economía personal y familiar, dándoles la oportunidad de continuar viviendo en sus comunidades, evitando la migración a otros estados del país.
Gracias por ser parte de este proyecto y el crecimiento de las mujeres con las que trabajamos.