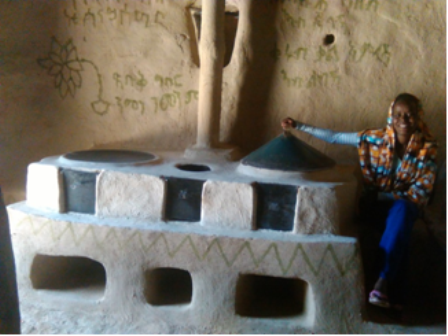 From May till today we have built one oven, thanks to your precious help!
Thanks to the new oven, the beneficiary family can cook in his house without noxious fumes and feels safe. The family is really grateful and enthusiastic about the oven (you can see it in the picture); for the inauguration of this oven Mogogo, the family cooked the engera bread and offered it to the workers and their neighbors. This also helps to increase the solidarity among poor people.
The demand grows constantly and we do need your help to cope with it, helping more and more families in Eritrea!
From the 5th of September till the 25th of September this project is participating to the Renewable Energy Match Funding Campaign on Global Giving, so we hope that many of you will choose us to help these poor Eritrean families to have a new ecological oven at home! Together we can make the difference!
Thanks once again for your support!