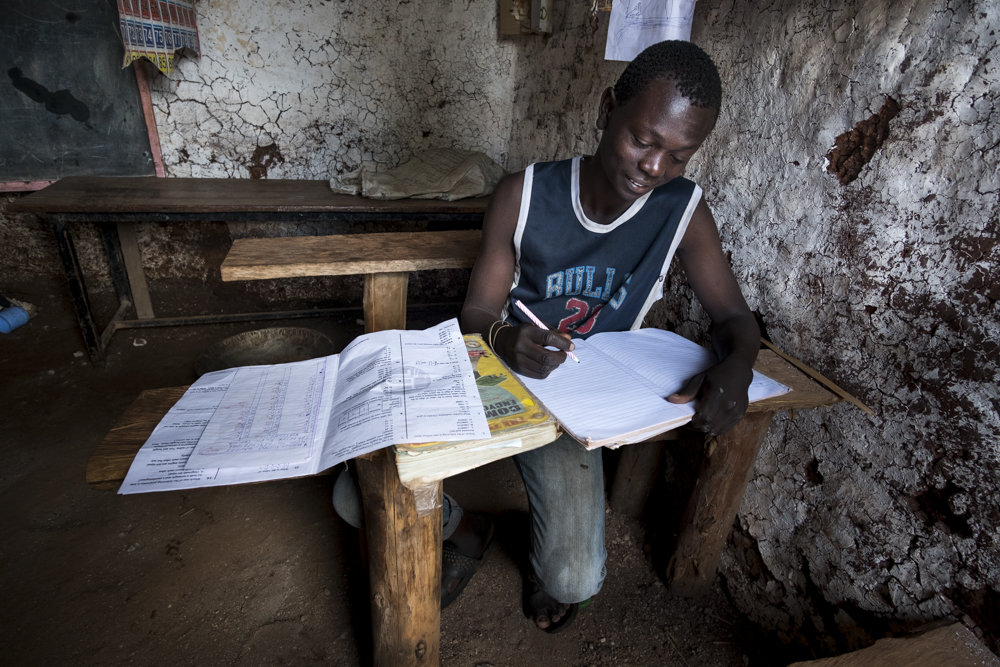 Across Africa, nearly 72 million people struggle to find secure sources of food. South Sudan has been the hardest hit, facing a combination of climate change, economic unrest, and armed conflicts. These difficulties have already led to mass displacement: an estimated 2.8 million people will be forced to leave their homes by the end of 2019.
Thanks to the generosity of 4,861 GlobalGivers like you, we've raised $232,652 to help communities across East Africa build long-term resilience in the face of these challenges. Here's an update on the support our partners are offering to some of the most vulnerable populations in the region:
Increasing unpredictability in the rainy season has caused food prices to rise, forcing many people in Kenya to migrate in search of aid. As the traditional herding lifestyle becomes less sustainable, groups like Child Rescue Kenya work to ease the transition. Across the country, they've enrolled children in school, reunited families, and trained small business owners in order to help people adapt to new lifestyles in the face of increasingly impactful climate change.
Decades of conflict and drought have led to mass displacement in Somalia, forcing refugees into the capital, Mogadishu. At Banadir Hospital, Concern Worldwide U.S. operates in the midst of this insecurity and displacement. This maternal and child health facility provides crucial support to Mogadishu's overstrained healthcare system, caring for approximately 1,000 inpatients at any one time. Under seemingly impossible conditions, dedicated staff deliver up to 15 babies a day, provide stabilization for children suffering from acute malnutrition, and perform life-saving surgeries.
Beyond protecting mothers and their children, Concern Worldwide U.S. fosters long-term financial stability by supporting payments and providing specialized training to hospital staff.
In villages across Darfur, women are often left to fend for themselves and their children while their husbands travel in search of work.They face extreme inflation, harsh climate conditions, and traditions which place women in the background of the community. Kids for Kids offers these women with the opportunity to generate their own income by providing goats and cultivating an atmosphere of female empowerment within villages in Darfur. After an incredibly successful International Women's Day campaign this spring, Kids for Kids hopes to reach 3,347 women in 8 new villages over the course of the year.
With your support, our vetted nonprofit partners can continue building resilience in communities throughout East Africa. In the coming months, we'll continue sending updates so you understand how your money is making an impact.
With gratitude,
Nicole Gieselman + the GlobalGiving Team