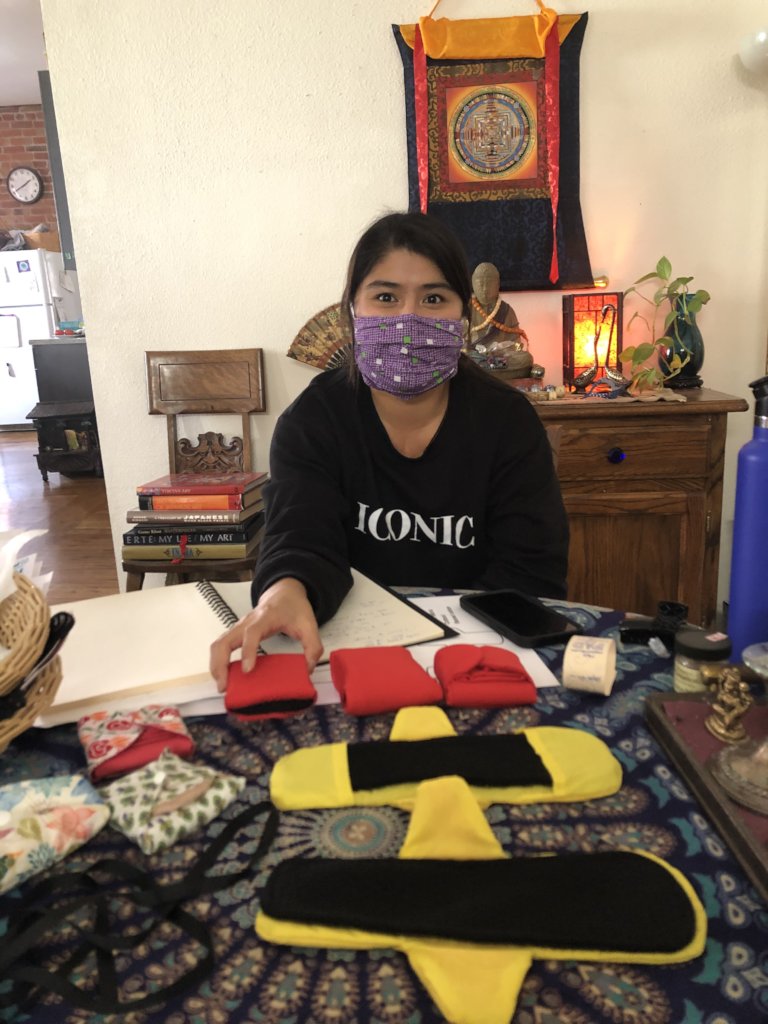 One of the more difficult tasks isn't collecting materials for disaster aid but distributing the items to a country before the disaster occurs. To facilitate timely distributions, Filters for Families has stocked two locations in Puerto Rico with Filters, tents, and solar lights. As funds increase the number of storage items will increase. Our goal is to add washable sanitation pads, regular diapers and solar chargers to the list of items held in Puerto Rico, Colorado and Nepal. In the past we've partnered with organizations working with local NGO's in other countries who experienced disasters. These organizations take supplies to the local NGO's by excess baggage on planes. Seventy of the small Sawyer units fit in one suitcase and 100 pad kits in another suitcase. Most of the time, the Buckets for the filters can be purchased in country. We upscaled the water filters to 150 gallon tanks using 4 Sawyer units, placing them in community centers and larger camps. Our focus has been to provide items to people living away from large distribution centers and those who are caring for invalids.
This year we started using ArcGis to mark disaster storage areas and filter distributions. In the near future the map will be interactive and identify GIS locations, number and type of filters distributed, other items donated, and the name of the community volunteer or NGO who distributed the items. Below is a google map with dots of distribution areas, soon we can take GPS information from photos to identify the exact location and store data about the distributions in ARCGIS. PHoto 1
Ivy's Pads: Ivy has been testing various materials for absorbency, drying time, cost effectiveness, and comfort. She just finished the first trials with clients and the products are a success. Our goal is to have 500 pad sets ready before the next disaster. Disposable pads and diapers destroy the microbial breakdown in latrines, one reason the washable pads & diapers are so important. Plus, they provide long term usable products. Each kit will provide two pads (light and heavy day), care instructions and the name of the volunteer who sewed the pad.Photo 2 & 3
The base cost of 500 pad sets (1000 pads) is $2990- your donations will help provide these to our sisters in the midst of a disaster.
Community Hand Washing and Masks in Nepali School
Two school workshops were conducted in Nawalparasi. Children were shown how to wash their hands at a handwashing station and use hand sanitizer. Afterward they shared a snack of biscuits and tea. At the end they received Dettol antibacterial soap a mask to take home. Each school was given hand sanitizer for everyone to use. Lotus English boarding school 35 participants
and Pratappur 9 Khairahani 150 participants. The local Female Health Worker lead the workshop explaining the importance of handwashing, hygiene, and wearing a mask. Also helping was Nirmala Kumari Chaudhary and Ganga Kumari Chaudhary.
Photos 4,5,6