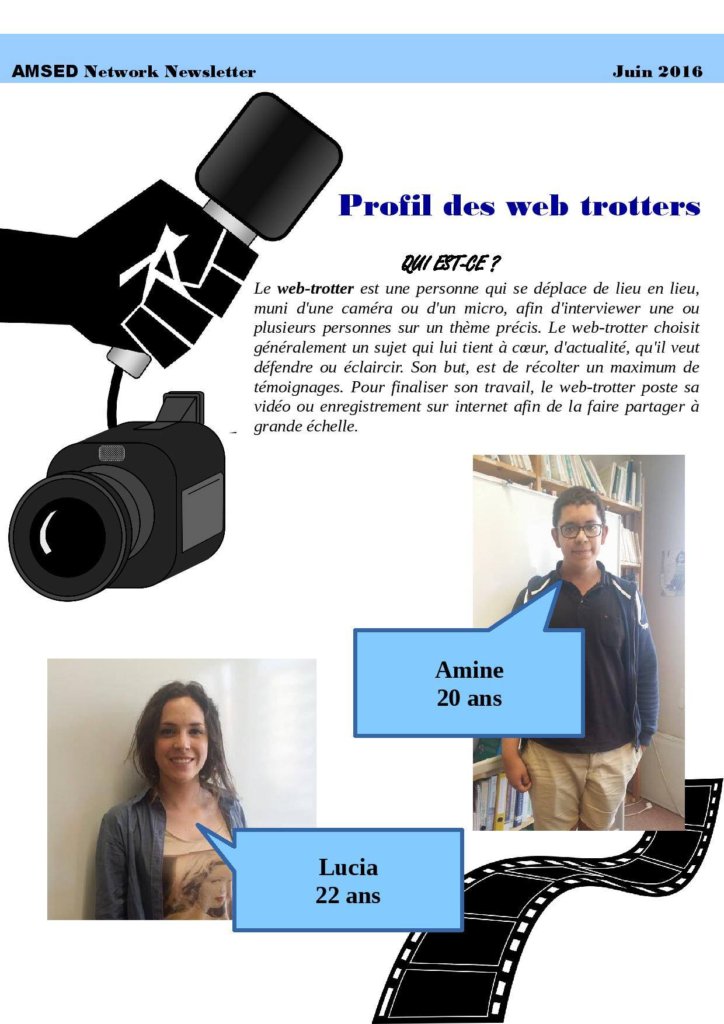 Dear donors,
You've been a wonderful help to this project. Even though we didn't reach our goal, we managed to change the life of 15 youngsters that got deeply involved in recreating solidarity and link between people who didn't even know about each other !
They exchanged, they observed, told stories, their story, the Other story, they depicted a multicultural town with many fulfilling differences. They lead this project with their heart full of love and energy.
They worked and covered subjects such as :
Fraternity and solidarity in distressed neighbourhoods
Human rights in the European Union, a local comparison (Strasbourg-Kehl)
Citizenship: where and when?
Discrimination and employment
Addressing the local authorities: Working together on citizenship
Vox : Women and public places, Hatred and radicalisation, citizenship and religion!
Violence against women: The symptom of an unequal society
Refugees welcome!! But how? (local actions)
More than one story : All different yet all the same
Around the world : a tool against ignorance
Vox: homophobia… xenophobia… sexism, together against hate speeches
Multiculturalism : The rich society of our differences
Sustainable development and smart consumption
Urban culture and citizenship
A word from Ossama, webtrotter :
"the impact of hate speeches on young people is devastating. I myself used to be a victim of racist speeches and I really wanted to get involved in this project to fight against any kind of damaging speeches. You don't fight hate with hate but by spreading love and understanding! This is what we're trying to do and I believe we're making a difference by gathering people "
Know about their work by following them :
Their facebook page : https://www.facebook.com/La-Fabrique-de-le-citoyennet%C3%A9-256815974650675/?fref=ts
Their youtube channel: https://www.youtube.com/channel/UC3CZBaYE3SdEavVmXbMLEWQ
Thank you for your support,
The webtrotters.