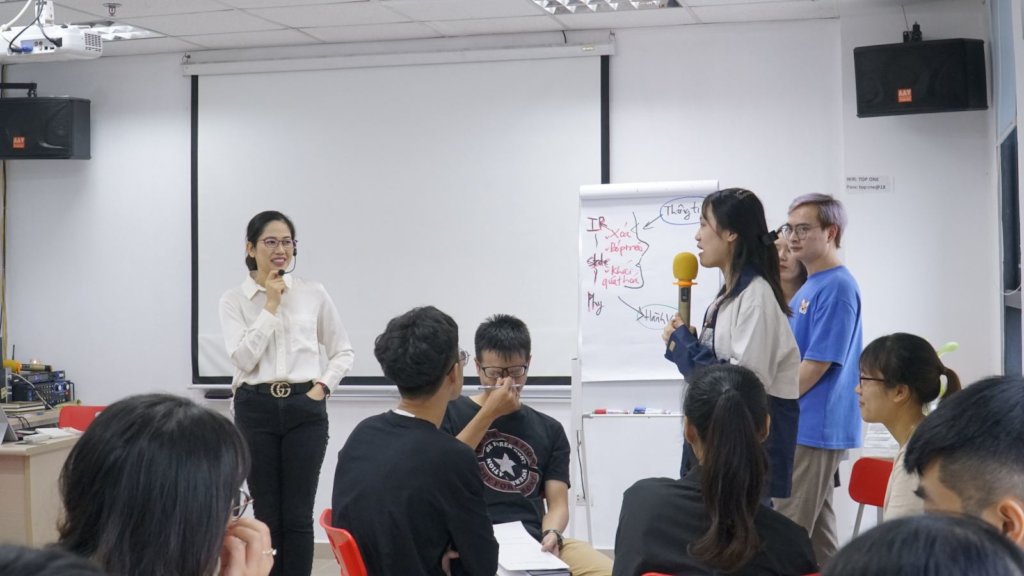 In September, the last course training of DynaGen Course I was conducted. Along with that, DynaGen Course II was officially launched.
1. "Become a leader" training course
The training course "Become a leader" was conducted on September 12, 2020 in Hanoi, with the guidance of Coach T T K, General Director of Vietnam Japan Association Joint Stock Company (VIJA Link). This is the last training in a total of 7 training courses for DynaGen I.
Through the training, students have the opportunity to look back at themselves, their strengths, weaknesses and surrounding relationships. In addition, students also learn about DISC - a tool to identify others through their behavior groups and personalities. Based on 8 ways of thinking and 5 steps to solving problems, DynaGen students enthusiastically worked together on a fundraising plan for a volunteer program.
"I feel so fortunate to be able to join the DynaGen Initiative, to meet wonderful friends, brothers and sisters. From strangers, we have become close friends. In particular, I'd like to participate in the training course of Ms. K because she is a very enthusiastic person and opens me up to new perspectives with new development opportunities. " – Shared from a student in Hanoi Medical University.
A new journey of DynaGen Initiative Course II has begun but the journey of the first generation of DynaGen students will continue. The knowledge and skills that they have gained during the past 1 year will be a solid luggage, accompanying them throughout the process of establishing a career.
2. DynaGen Course II was officially launched.
On September 27, 2020, the workshop "Closing ceremony DynaGen Course I and launching DynaGen Course II" officially took place. The workshop is a tribute to the companions, Advisory Board, Training Committee, and sponsors. At the same time, it also helps DynaGen Course I and stakeholders look back on the path of joining DynaGen and meaningful community projects throughout the year 2019-2020.
DynaGen Course I has initially formed DynaGen Alumni, with the expectation of becoming a large community of mutual support and active contribution to society. At the closing ceremony, DynaGen students were awarded certificates after 1 year of enthusiastic participation in activities.
Besides, the seminar officially introduces the students who had successfully passed 3 rounds to become members of DynaGen Initiative Course II. With 52 young people from 15 universities and institutes in Hanoi. Of which, 15 students with difficult circumstances received scholarships in cash, worth 1 million / month / student (within 10 months).
In the second year of the Dynagen Initiative, students will have the opportunity to participate in an improved training program with many attractive new points such as "Conquer the employer", "Complete to be successful", "Become a leadership "," leadership inspirational "... In particular, this year's training program has the content "Career coaching" with the participation and direct advice from experts in the field of HR management from Navigos Group Vietnam.
3. The first training course of DynaGen Course II "Understanding yourself and managing your goals" was conducted.
The training course "Understanding yourself and managing your goals" with the guidance of Coach T T K - General Director of Vietnam Japan Joint Stock Company (VIJA Link) has equipped with new knowledge of self-discovery and set goals for the generation of students DynaGen course II.
Coach T T K pointed out that students have a lot of desired goals, but it is important to define clearly what is the main goal to achieve. The three popular target groups include: Personal development goals (creating good, diverse relationships), career development goals (making money) and non-profit goals (contributing to society). For each goal, young people need to make the best plan to implement with a specific plan and seriously implement that plan.
The training session also showed the students how to zoning to solve problems in order of priority to accomplish the goals: what to do now, what to do when have resources and information area of impossible jobs. Clearly defining the work zoning will help smooth the implementation plan. The goal-setting process should follow the SMART principles to help students easily achieve results in the shortest possible time.
"Understanding yourself and managing your goals" is just the first training in a series of training programs throughout the year 2020-2021 of DynaGen Initiative Course II. This is the premise for the dynamic student generation of DynaGen to confidently improve themselves and acquire more new and practical knowledge.
Note: The character's name in the report has been changed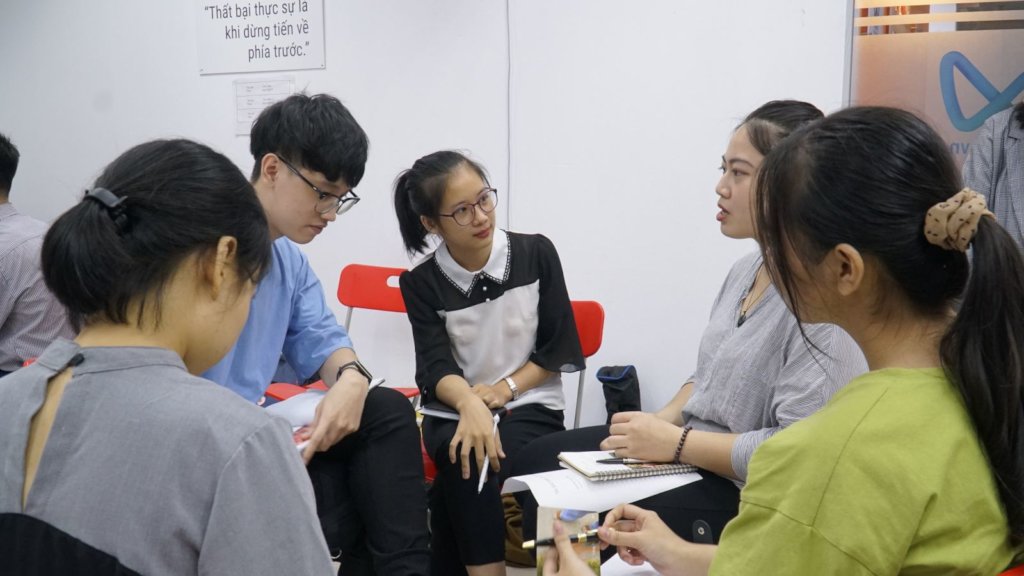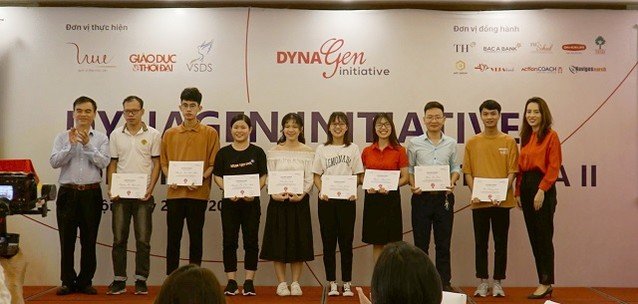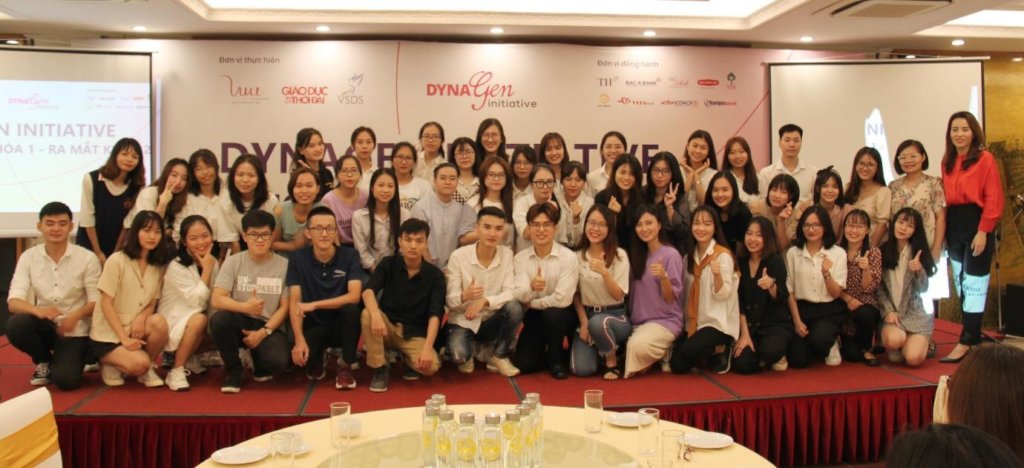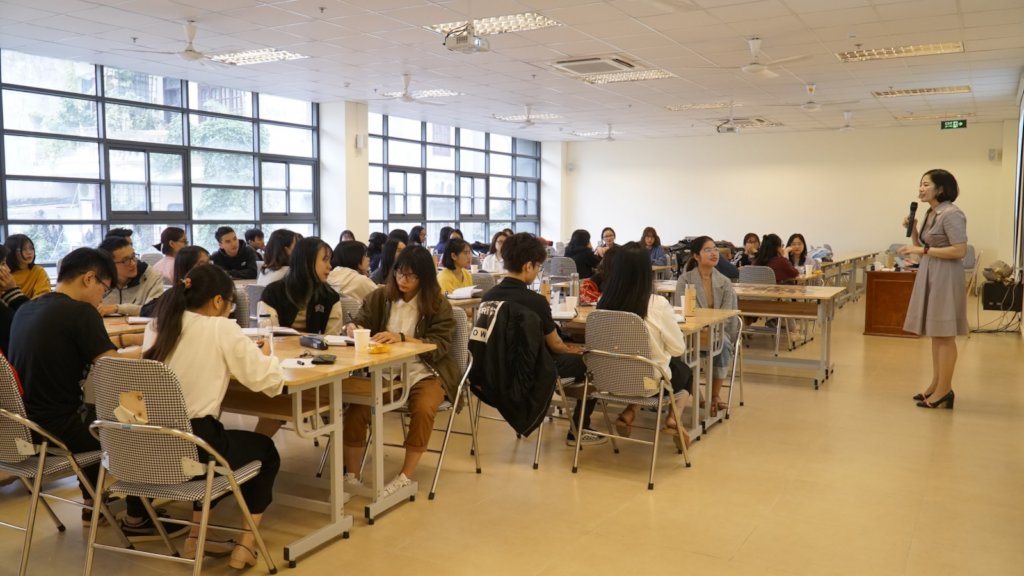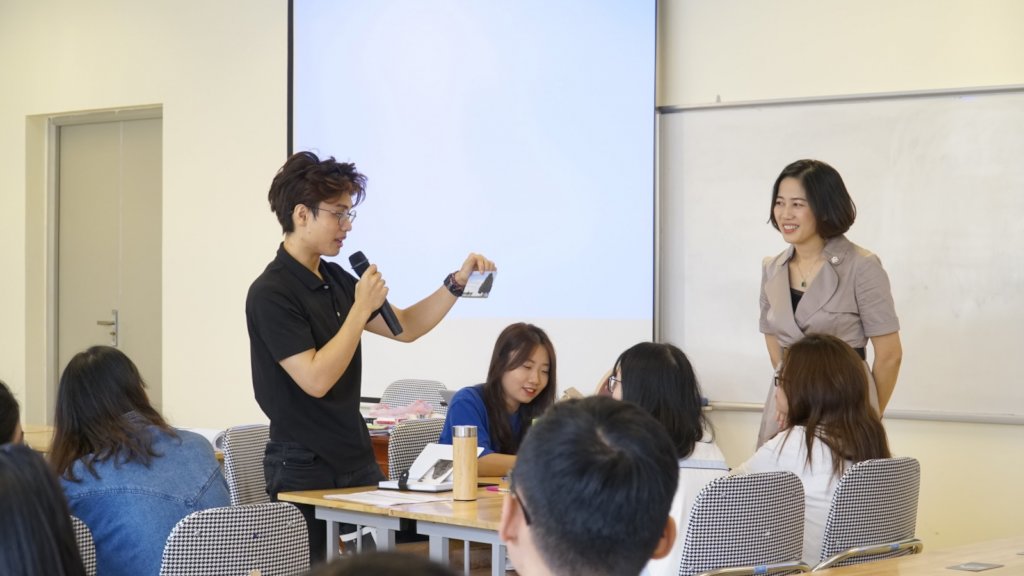 Links: