Hello Everyone,
We are sending you a quick update today on our music program in Vietnam. Some immediate good news is that a small group of volunteers, will be heading over to Vietnam at the end of July for a three-week work trip. One of these volunteers is a member of our board of directors, a music teacher, and a cellist, and has been traveling with us for several years to assist with our music program. We are very excited to have her again this summer to work with our teachers and students. We will be doing many things while there for the three weeks and will send an update after the trip!
Also, in early 2021 we received a donation of Beringer synthesizers from a European company called, Music Tribe. These are fantastic beginner synthesizers, and each keyboard came with a pair of headphones. Unfortunately, we haven't been able to use them, one, because of so many delays and class cancelations due to the pandemic, and two, that we really have no teacher in Vietnam who knows how to use them! The great thing is, our volunteer music teacher does know how to use them, and will be teaching the kids when we go to Vietnam this summer. We are really looking forward to introducing these fun little keyboards to the kids, which are great for learning how to read music.
In addition to this, many of you may know about our programs supporting girl's education, such as our bikes for girls' program, and our new program providing after-school music and art classes to girls, as well as tutoring in traditional subjects such as chemistry, math, and literature. We currently have over 60 girls in this program and so far it has been very successful. We have our first seven girls attending high school in the fall, some of the very first students to attend high school in the village. With the help of a small grant we have been expanding this program, and have been able to hire a full-time art teacher who is just finishing up college; she was one of our very first art students. We are also moving one of our music teachers who has been working part time, to full time. Having two teachers working full time for us will be a great help to our programs!
As always, our music program could not expand without your support and commitment to us over these past seven years. I hope that everyone has a great spring and summer. Thank you again everyone for your amazing support of our small organization, it means a great deal to all of us.
Sara and the Rock-Paper-Scissor's Team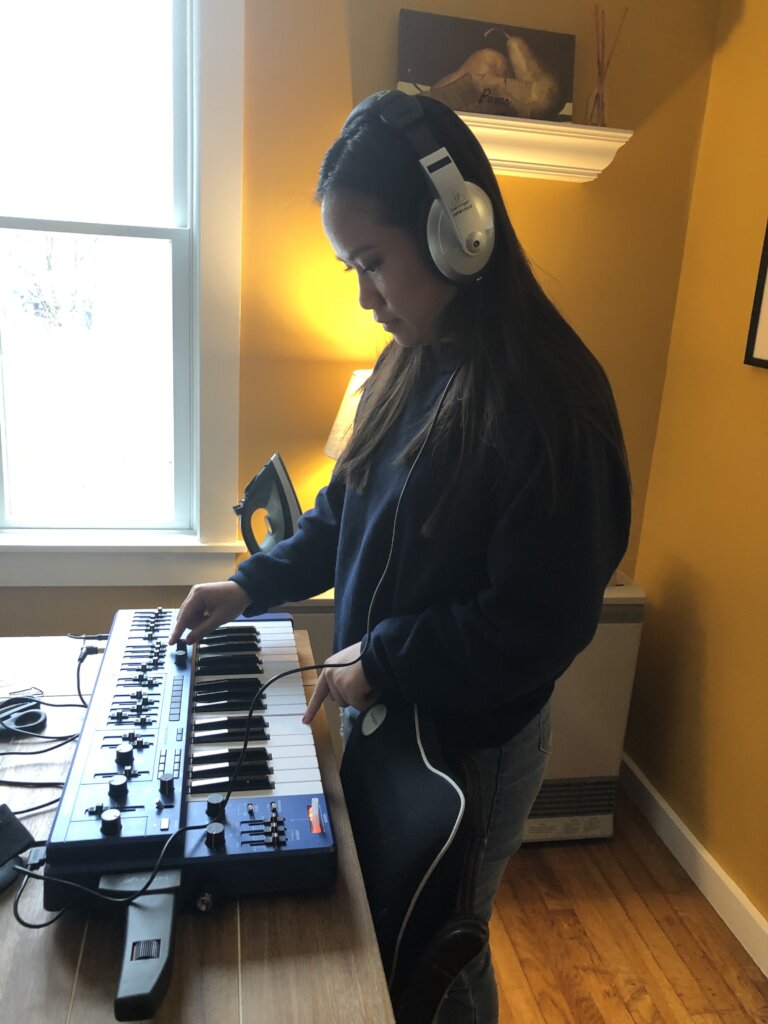 Links: