Project Report

| May 30, 2023
Argos the amazing therapist Dog
By Anelvi Mogollon / Mauricio Mogollon | Therapist / Organization Development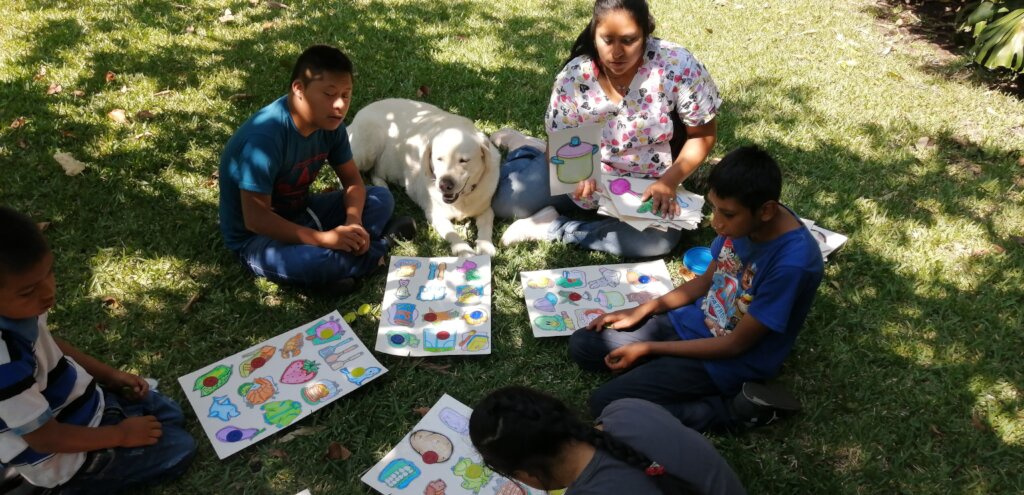 Argos continues in its noble mission, to continue bringing love to the children of the community, teaching, supporting and helping with much love and tenderness.
201 Assisted therapy sessions have been provided, both at the facilities and at home visits, to the 21 participants, including 16 boys and 5 girls. Besides, mothers have participated in 51 sessions, getting involved in activities with their children.
Argos continues to bring love to the children of the rural communities, traveling by bus, pick-up truck or van, distance does not prevent Argos from arriving on every community bringing much love to the children who are waiting anxiously and with great joy.
The participation of the mothers has been very satisfactory and changes have been observed in the children, they carry out the activities with greater happiness, with great enthusiasm, they feel more secure when doing the activities, since their mothers encourage them a lot and the do with them. Argos' participation in activities with the children is very significant, her connection and interaction with the children is so unique, he transmits security and love to them. We can see children improvements when monitoring their treatment plans. Argos is a key to improve children´s condition. Susy life story Susy is a 12-year-old girl, characterized by the big smile that she always keeps, she uses glasses to help her eyes see well, Susy has visual disability, when she first started working with Argos, she was very afraid to jump and run alone, since she was afraid of falling to the ground. Seeing Argos jump in the hula hoops, go up and down the steps, run through the tunnel, little by little, Susy lost her fear, Argos created a bond of trust, now Susy runs without fear of falling and jumps on the hula Hoops. During the work therapy sessions, school content, writing, reading, addition and subtraction are reinforced since it is difficult for Susy at school. We combine physical and educational activities so that the sessions are not boring and to create interest for Susy in all areas. When Susy finishes her activities, she says that it is very easy for her to learn the lessons that she is taught at school with the support of Argos. Susy really likes doing addition and subtraction with Argos because she always wins prizes for him.