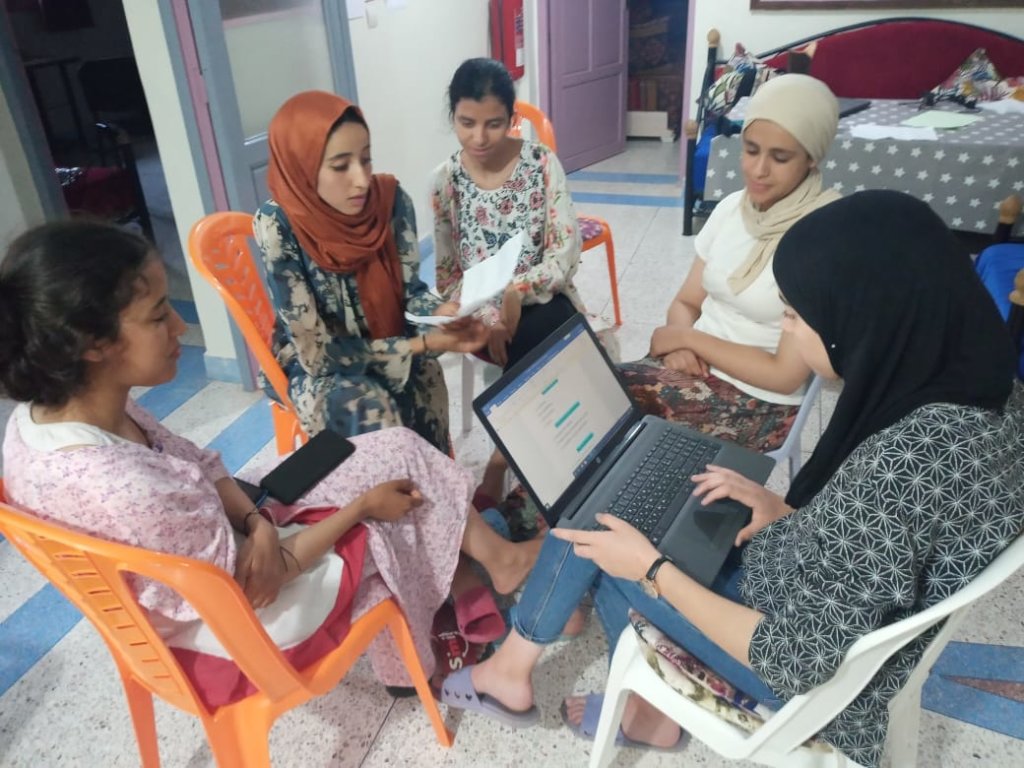 Before Covid we had a few second-hand computers in our boarding houses. Some of them didn't work very well and there were not really enough to go round. The pandemic changed education overnight by relying on distance- learning, and EFA realised we had to improve the girls' access to IT so they could keep learning no matter what.
For girls from the remote High Atlas region, it's very rare to have a computer at home. If there are some smart phones, then the issue is affordability of internet connection. This prompted us to start this campaign to get more smart devices, such as phones and tablets for the girls who had exams coming up. We bought sim cards packed full of internet, so they could stay connected to their teachers and fellow students during the lock down. As a result, we had a 72% pass rate for the final year exams. The girls said they would not even have had the confidence to do the exams if it wasn't for the devices.
The last 6 months of the project we have focussed less on home-devices and more on upgrading our computers in the houses. Thanks to this project and some additional funding, we have now equipped all the houses with good computers, up-to-date software licences and additional internet routers. The girls use computers so much more since the first lock-down and we are happy about this, as digital skills are essential for University studies and future employment.
Even though the lockdown didn't happen this school year, lesson time was reduced by 50% due to physical distancing guidelines. The girls at EFA, however, were able to keep up to date due to the computers and devices. They did their research online, used devises when back in their villages and made the most of online e-learning programmes to supplement lost lessons. We also managed to shift our International Volunteer programme online so the girls could get the necessary help with English and French!
As a result, the girls achieved an incredible 92% pass for the final year exams last month!
These devices have been a life-line, during what has been described as 'the biggest disruption to education ever.' [Malala Fund]. The silver lining is that the EFA girls now have much better access to computers and better skills, despite the digital divide they face in their own families and villages.
A huge thank you for your support and vision which makes these girls' future better and stronger!