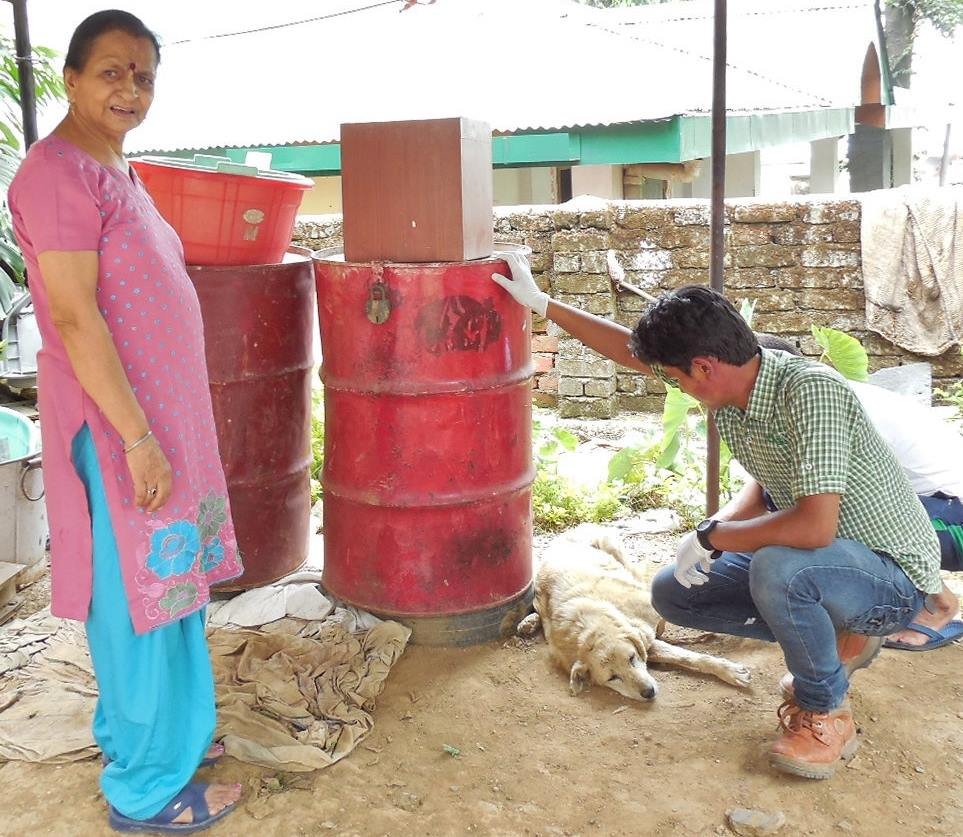 Dear supporters of Dharamsala Animal Rescue,
We cannot thank you enough for making our Donor Matching Day such a sucess! We were hoping to raise $10,000 and we hit our mark!! This will now get us through 2 more months of our work. I know we ask a lot of you, time and time again, but if it were not for all of you, we could not continue this work that is so important to all of us, and especially to Dharamsala's animals and the Dharamsala community.
Today, I would like to talk about a few other folks that live locally in Dharamsala and spend their time helping the animals on the ground. These folks cannot donate a lot of money, but their time and efforts help make our work and the lives of animals a thousand times better!!
First, meet the Mehta family who are considered the "dog guardian angels" to the dogs in Civil Lines area of Dharamsala. Everyday Mr and Mrs Mehta, along with their daughter, feed around 16 stray dogs using 70kg of flour each month. They told us that they don't even like to go away on vacations as there will be no one to feed the dogs, and they would worry a pup might get sick. Our staff was so impressed with the selfless generosity and love this family pours out for these creatures day after day. If you ever see them in the Dharamsala Civil Lines area,let them know that their contribution to our community is appreciated. No one has asked them to do this; they do it out of the kindness of their own hearts...
Next, meet Marie. She lives besides the Dalai Lama's temple and has personally taken in 5 stray dogs. The dark brown dog in the bottom right hand corner of this photo has only one front leg and would never have survived on the street. It really does take the efforts of all of us working together to make a difference. We don't want these dogs to just survive... we want them to thrive!!! And people like Marie are actively working to make that a reality!
Lastly, Meet Christa. Long before DAR even existed this incredible woman has been protecting the animals of Dharamsala! She is originally from Germany, and has lived in Mcleod Ganj for many years. Christa never leaves her house without dog food and feeds all the hungry strays she sees around town (and the many surrounding towns as well!!) When dogs are sick she personally treats them, and if they need surgery or specialized treatment beyond what she can provide she gets them to a vet immediately. She has rescued at least 8 dogs and built a monsoon shelter for them at her home so they can stay dry and healthy even during the heaviest of mountain rains. One of her adopted dogs is paralysed so Christa has constructed a wheel chair enabling the dog to get exercise and fresh air. This is a photo of her with her newest adoptee... a little pup from Bodgaya that she rescued after it's leg was amputated. Christa is not only a dear friend of DAR, but also a great inspiration. She is truly an example of compassion in action!!!
As you can see, the community of Dharamsala appreciates your donations and kindess at the utmost level.
To see more of what is happening on the ground, please join our Facebook Page here:
https://www.facebook.com/DharamsalaAnimalRescue
If you would like to contribute to our cause, please go to this link here. If you can consider becoming a monthly donor, even for just $10 per month, this will help give us at DAR a huge sigh of relief to know we have montly money coming in to pay for our montly costs of about $5000 per month.
http://www.globalgiving.org/projects/dharamsala-animal-rescue/
As always, thank you for your ongoing support. With SO MUCH Gratitude.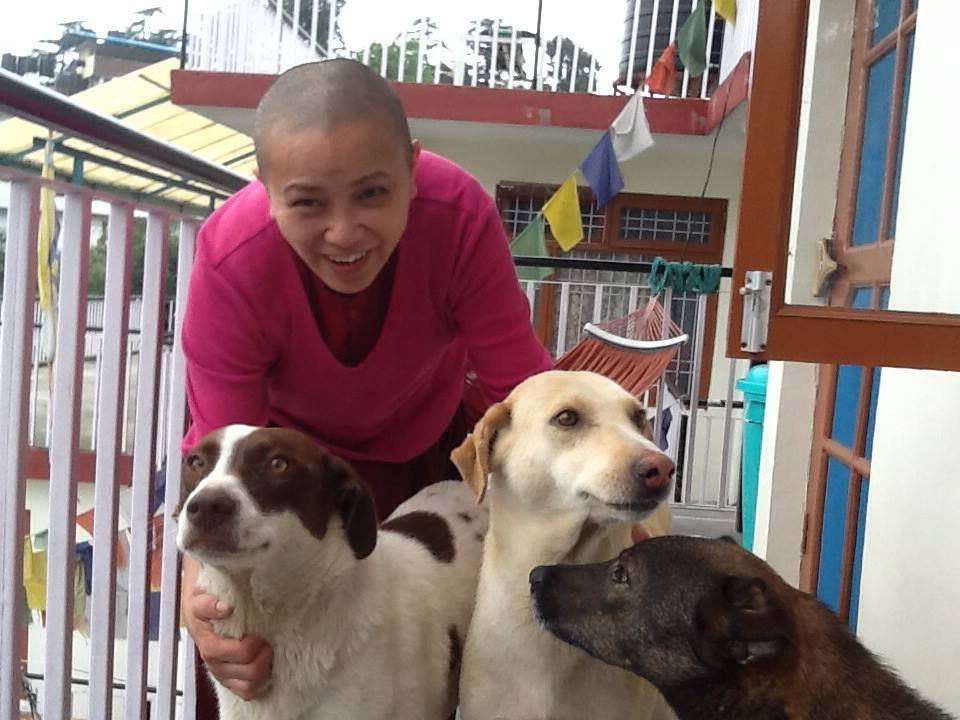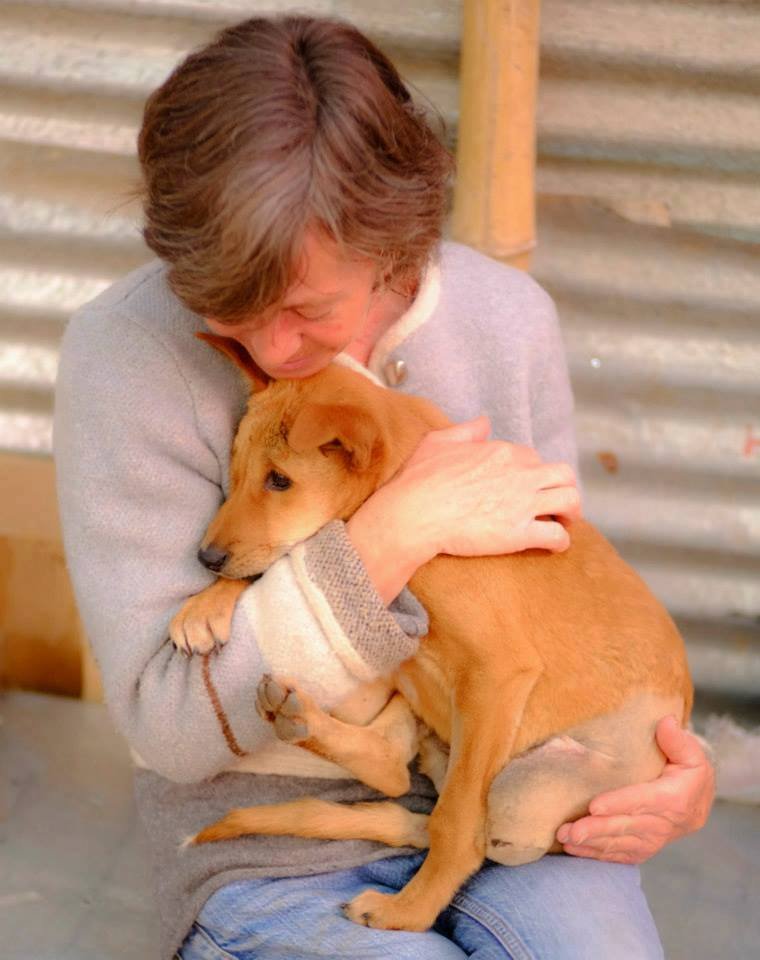 Links: