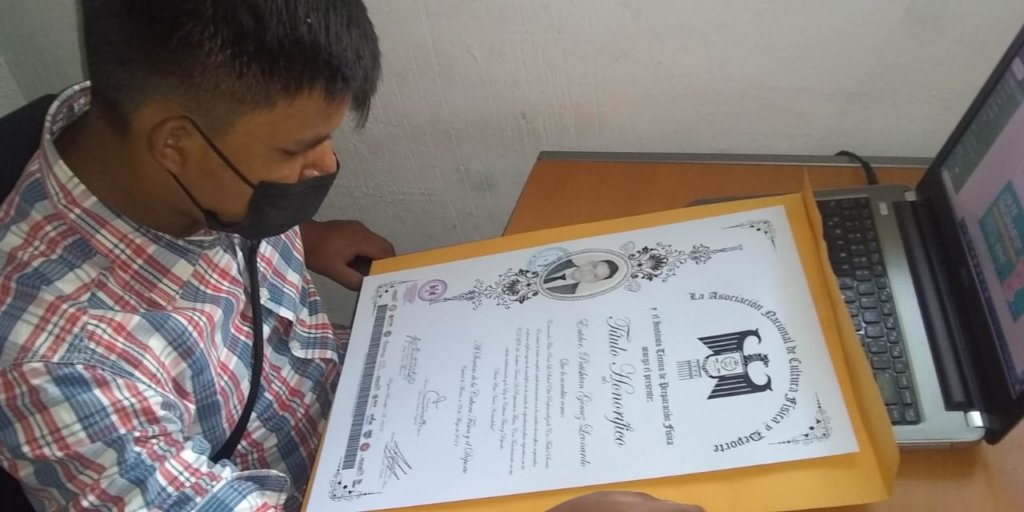 I came to Pro Niños through educator David who works in Street Work. I felt that I already needed help, I felt alone and did not know what to do. So I decided to take this accompaniment so that I could feel better.
I have learned many things and have acquired skills to face conflicts, resolve doubts, solve problems among other things. I learned to be very assertive, to be very clear and direct with myself, and with my colleagues.
The House of Transition to Independent Living (CTVI) has helped me promote new learning. Before the confinement by Covid - 19, I really liked going out to play soccer, it is my favorite sport. Sandra, our coordinator of the House of Transition to Independent Living (CTVI), told me that, if I loved sports so much, why couldn't I learn from it?
We had contact with the Fundación Educa Deporte A.C. and I signed up for classes as a "soccer coach." I took my exams, activities, homework and successfully completed the courses, I was able to receive my official certificate.
I am very grateful for all the people who work in this project that is Fundación Pro Niños and I also thank the donors who have trusted in this family. Many things are taken advantage of by contributing a grain of sand to each person. Despite the pandemic, we do not stop, we continue to advance and we are learning new things.