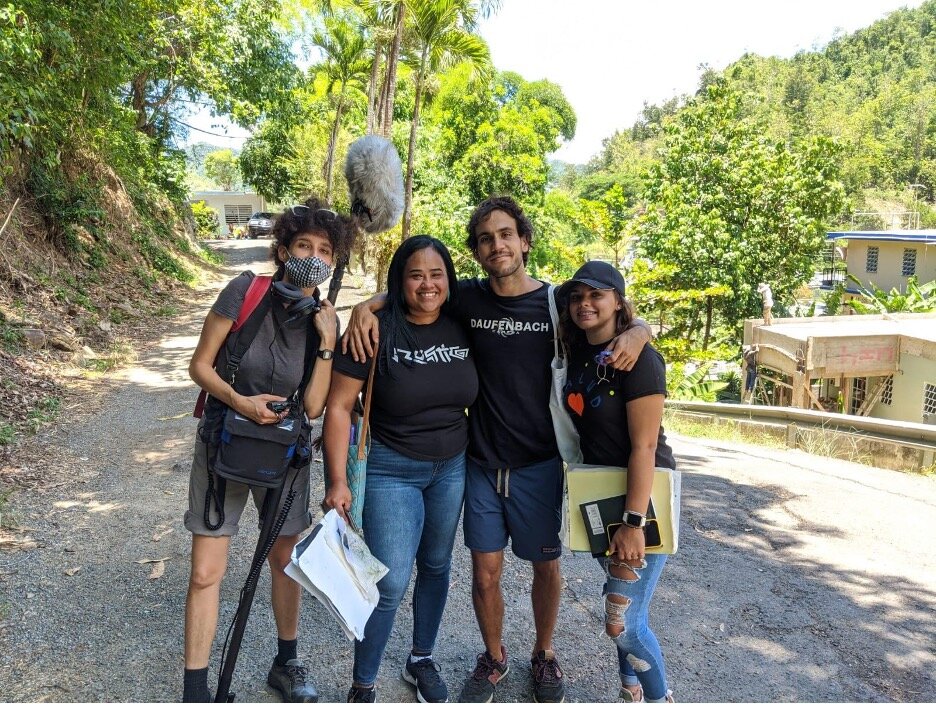 Dear GlobalGiving community,
We are excited to inform you of our recent developments of the documentary feature film "DESDE ADENTRO" (FROM THE INSIDE). We hope to reach a finished product by the end of 2022!
After a series of feedback screenings with the participants of the film, as well as La Maraña's Board members we started to apply for grants that could provide funding for our post production and distribution phases. In these efforts, we have already applied to the following grants and are awaiting a response: Miller/Packan Film Fund, NALAC Fund for the Arts – Organization, Redford Foundation, Sundance Documentary Fund Fall Cycle, IDA Enterprise Documentary Fund, Firelight Media, Screencraft Film Fund, Doha Film Institute and Perspective Fund. Additionally, we are planning to apply to other programs such as: Xpedition Doc Fund, Fondation AlterCiné, Working Films, Impact Partners and Just Films by Ford Foundation.
To ensure a successful grant application and a fine cut of the film we have partnered with The Solutions Project who have connected us with Amanda Roddy–and has joined the production team as a Consultant. Amanda is an experienced producer who will guide us through these pivotal stages. She is the sole producer and co-writer of NOT GOING QUIETLY, which premiered at SXSW '21 and won both the Audience Award and Special Jury Award for Humanity in Social Action. The film is executive produced by the Duplass brothers and Bradley Whitford and was acquired by Hulu, Greenwich Entertainment, POV, and Vice.
At the same time, reaching out to external sources such as Dyad.tv and Aural Mind Audio for the colorization, sound design and mixing, music composition, subtitles and audio description. Working towards a Picture Lock by Fall 2022 we have effectively acquired all signed Image Release forms by the community members, as well as participants. Thus we will be able to apply to film festivals by the end of 2022 and beginning of 2023.
Lastly, creating awareness and providing a digital space where audiences may contact us for screenings and discussion panels is an integral part to the educational aspects of the film. As a result, we have registered two domain names (FromTheInsideDoc.com and DesdeAdentroDoc.com) and created social media accounts such as: Facebook, Instagram, Twitter, YouTube. We are extremely grateful to rely on GlobalGiving's support and encouragement during this new exciting project!
With much love,
La Maraña Team