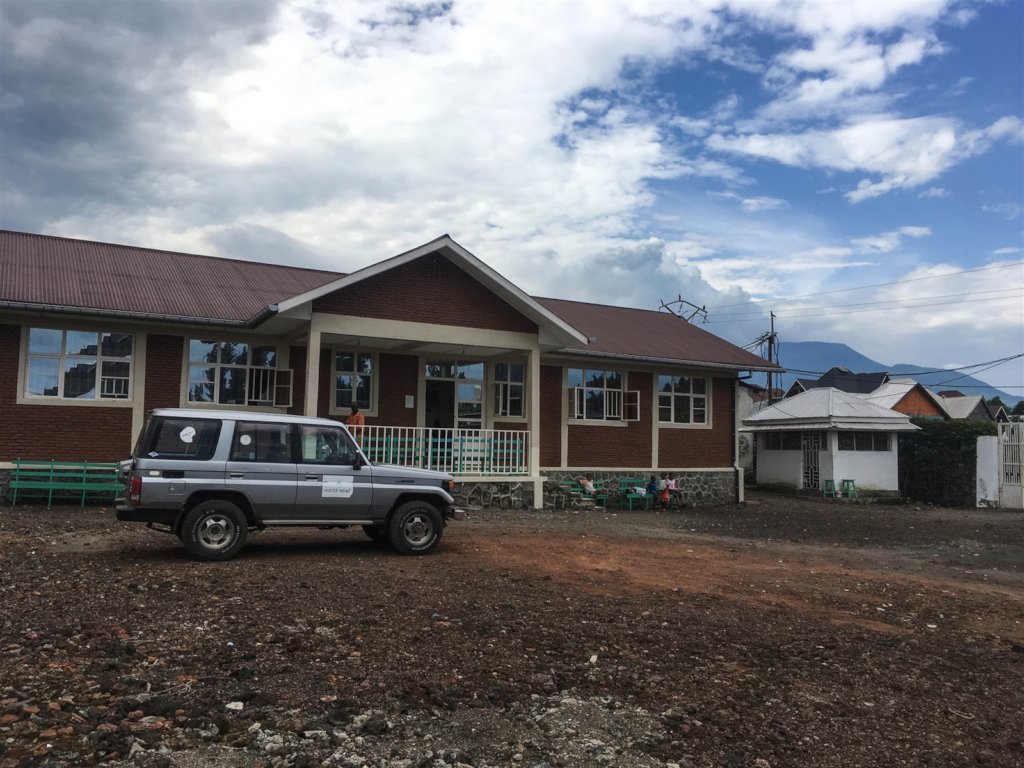 Hope For Our Sisters, Inc. (HFOS) is pleased to share our quarterly update with all of the investors in our endeavor to help provide life-saving maternal care through the Maternal Health Fund at the Wellness Clinic in Goma, Democractic Republic of the Congo. Our US-based partners have a trip to the clinic planned for October, and will provide us with more patient stories after that time. We look forward to sharing these with you! Their administrators reported that in the period from May through August 2021, 163 cesarean deliveries occured at the clinic, of which 29 women could not afford to pay anything at all. Your investments covered the cost for them, and for the 134 patients who could only pay in part. There were also 314 assisted vaginal deliveries, 15 tubal ligations (the women chose to have their "tubes tied" to stop future pregnancies), and 1,008 prenatal visits. That is 1,500 women who received much-needed quality care, and is nothing short of amazing.
Our partners have also kept us up-to-date throughout the summer on the increasingly dire coronavirus situation in the country, in Goma specifically. In July, our primary contact Dr. Myron Glick wrote:
"COVID is hitting Goma very hard. By far the worst it has been since the pandemic started. The Wellness Clinic Manager was sick with COVID for two weeks and thankfully recovered, but she has a family member who is presently in the hospital with COVID. Several of the staff are sick presently. At the local district hospital, 6 of the doctors are hospitalized with COVID. The Manager shared that half of the families she knows in Goma have family members with COVID and people are dying frequently. The entire city is in mourning. The volcano eruption [May 2021] and the forced evacuation of over 400,000 people is most likely the catalyst for the current COVID crisis.
Unfortunately, at this time, there are no vaccines available for the people in Goma. Probably less than 5% of the population has been vaccinated. In spite of these challenges, The Wellness Clinic stays open 24/7 and has been since COVID began. In June, they saw more than 2,300 patients and delivered more than 100 babies. Our hospital is full. We screen and test for COVID. Those who are critically sick with COVID we try to transfer to the local government hospital that has been designated just to treat COVID. Others we treat on site...

The Wellness Clinic has been a critical and tangible source of hope during COVID.

"
In reponse to these communications, the GlobalGiving Disaster Response Team offered our partners at the Wellness Clinic a $15,000 COVID emergency relief grant. Dr. Glick cited that the money would be used for PPE (gloves, masks, gowns and face shields), to supplement the medication budget as it is getting short given the overwhelming need, to fund education about COVID in the community, to support staff members who are sick from COVID and face extra expenses as a result, and to purchase additional oxgen concentrators. We were also able to connect them with a generous donor from a charitable trust who purchased the clinic an ambulance at $35,000 to replace the minivan that they had been using for emergency transports. Thankful!
We are so deeply grateful for the investment from GlobalGiving, for the continued dedication of the staff at the Wellness Clinic, and for each of you who have kept this project to fund quality and timely maternal care running, even in the face of natural disasters and a global pandemic. You have saved lives with your generosity.
Please reach out to us at info@hopeforoursisters.org with any questions about this project or HFOS' work in general. We also invite you to share our project page with your family and friends, and visit our Facebook page (Hope For Our Sisters, Inc.). The more awareness we can spread about the great need for cesarean deliveries and maternal care in Goma, the more lives we can touch and change together.
Links: