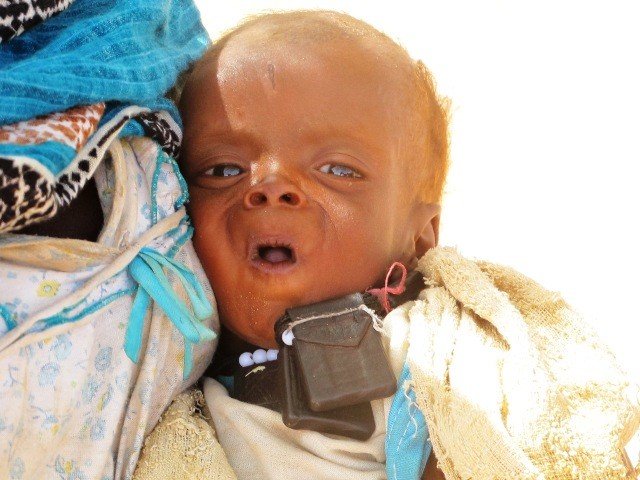 Urgent – Starvation is real, please help Darfur
Our contacts in Darfur are confirming the UN reports that children are starving in Darfur. The renewed emergency appeal reports hundreds of thousands of children acutely malnourished, which means that without medical help and a longer term feeding plan they will not survive. Even those mothers who make the journey across the desert and reach a hospital with their precious babies face disaster when they return home, since there will still be nothing to eat when they get back.
Children in Kids for Kids villages are surviving because we give the poorest families in each village Goat Loans, and a little donkey to carry water, which takes the pressure off the children who would otherwise be walking up to 7 hours each way for every drop. Goat Loans work wonders. A family receives 6 goats, so that their children have nutritious milk to drink, which keeps them healthy. After 2 years, once the flock has grown, the family passes on 6 goats to another family, and so the miracle continues. Typically the families we support are woman-led households, with no source of income. Having goats means the chance of selling on any surplus as the flock grows, and this empowers mothers, often for the first time in their lives, to provide other things for their family too, such as healthcare, clothes, education. With your help, more families can be given this chance.
Why not "Give a Goat for Christmas" this year and help a family in Darfur.
$372 provides six goats for a family
$62 provides a little goat for milk to keep children healthy
$95 provides a little donkey to carry water
$30 provides a donkey plough so that families can grow more food
$45 provides training for beneficiaries to take good care of their animals
$600 funds a paravet - there is no other animal care
$75 provides 20 tree seedlings - another food source for a sustainable future
Thank you for your support.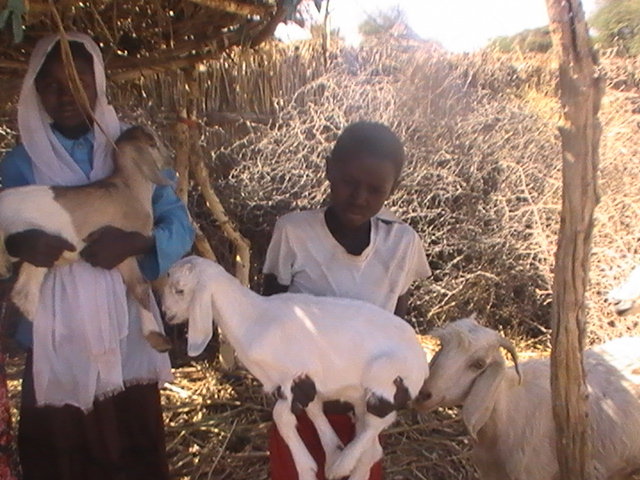 Links: