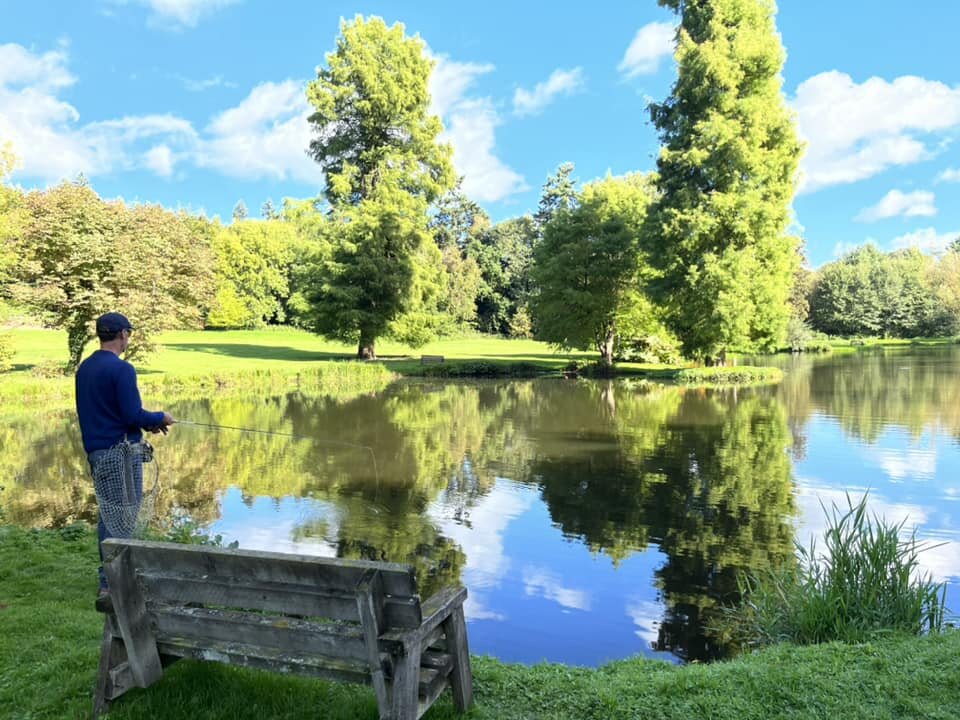 We do everything we can to show people how, if looked after properly, goats are life savers for the poorest families in the world. Over in the UK, on Saturday 8th October we held our annual Fly Fishing Event: Fishing for Goats! And what an extraordinary day it was at Park Lake, Albury, in Surrey. It is such a privilege to be allowed sole use of this magical place - thanks to the Duke of Northumberland.
We were blessed with summer conditions, still waters, blue skies, and absolutely beautiful sunshine. Although this did not make the fishing very easy, everyone had a fantastic time and have said they want to come again next year!
"It is so wonderful to see people really enjoying themselves!" said Patricia Parker OBE, Founder of Kids for Kids. "Fishing is one of my joys but I have virtually no time away from my desk so our Fishing Day is a special treat for me too!. We raised enough money to provide 38 Goats! That's FIVE GOATS each for SEVEN families. Think of that!"
These Goats will provide vital protein-rich milk for starving chidren and as the flock grows provide a desperately needed income for their mothers. But there are many more families in need of goats. This is why we are so grateful to you for your help. This has been one of the worst year's to date, without our wonderful supporters we would be powerless to help. People across Sudan are suffering from the worst food shortage for years.
We are not an emergency organisation, but when no one else is helping families in rural Darfur villages we have had no choice - we cannot let people or animals starve. This is why we are asking not only for your support, but to tell others too how much even the smallest help will make a difference. Perhaps you can plan a fun event though it may not be a Fishing Day!
We did well with our Fishing Day in England, but need many more life-saving Goats for families to help them nourish their starving chidren and give them hope for the future.
We would be so incredibly grateful!