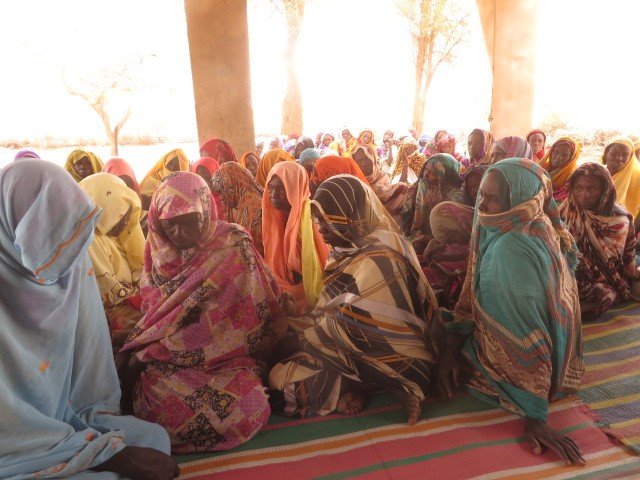 Last week we had our third inception meetings in the five new villages that we adopted this year. We are excited to tell you that the first beneficiaries are being chosen right now! Can you imagine how a mother feels when her goats walk into the village and she knows she will have milk for her children - and be able to earn an income herself. These families will be the first to receive goats and donkeys in their villages. Here begins our 2018 Goat Loan!
Prior to this third inception meeting, our Programme Manager and Project Officer held two others where each new village agreed to the requirements and aims of the Kids for Kids programme. These meetings, when the whole village comes together, ensure the sustainability of all our projects - and the long term health and welfare of the children. In the second meeting the community chose the volunteers who will be trained as Midwives, First Aid Workers, and Paravets for the village. Members of the Children's Shepherd's Committee and Animal Loan Committee were also chosen – these committees will be responsible for ensuring the proper care and rotation of the animals. The Animal Loan Committee supervises and helps the beneficiary families in order to ensure success of the goat loan project. These measures are essential before animals are brought to the villages. In the third meeting, first and second-generation beneficiaries were democratically elected by the community to receive goats and donkeys.
You will know that 15% of families in a village are chosen as the first to receive animals – these will be the poorest families in need of the greatest help. Every time we adopt a village it is essential that those families who will receive goats in the first rotation, after 2 years, are also chosen because it helps to sustain the project. When the goats are rotated to the second beneficiaries, the third generation of benefitting families will be identified. When families know they will soon be receiving goats, it provides a visible incentive to help those that have the goats first, enabling the project to succeed and remain sustainable.
Now that the first and second generation benefitting families have been chosen, animal husbandry training can begin. We will never bring animals into a Kids for Kids village without first training all those involved with the animals in how to properly care for them and keep them healthy and fed. Once training has occurred, then we will purchase the animals.
The rains have finally come to almost all the villages in Darfur, which means the Goats will have food now that the grass is growing. However, the price of goats is going up which means we have to buy as soon as possible. Can you help? Donating now will enable us to purchase goats at a fair price and ensure families receive the best breed. Goats are bought locally as they will be able to best withstand conditions in Darfur.