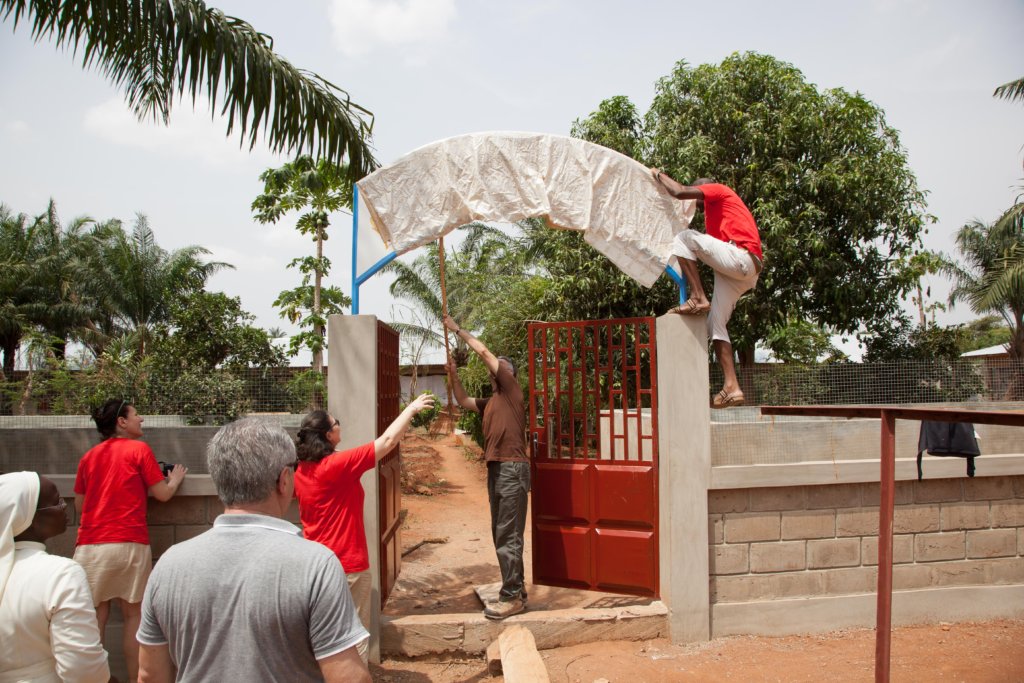 During our trip in March, we have seen how advanced the work. Getting closer to the goal: seeing completely over the farm. The animal cages are completed, the garden is really well under way, fish tanks are already full of tiny little fish that will become edible and marketable.
Although the work is not complete, we took advantage of our President's trip in Benin, to inaugurate the farm, so we discovered the plaque, which dominates the entrance to the farm, giving the official start to the activities. Even the wells were completed, there are only small details to be finished but we will have to wait the end of the rainy season and on November will be all in perfect order.
Sister Alexandrine is so proud of "her" farm and did not stop to give thanks for all that has been done for the children of the Centre. This farm means having a certain food autonomy and not constantly depend on aid. Then, being able to sell part of the products will be another step towards full autonomy.