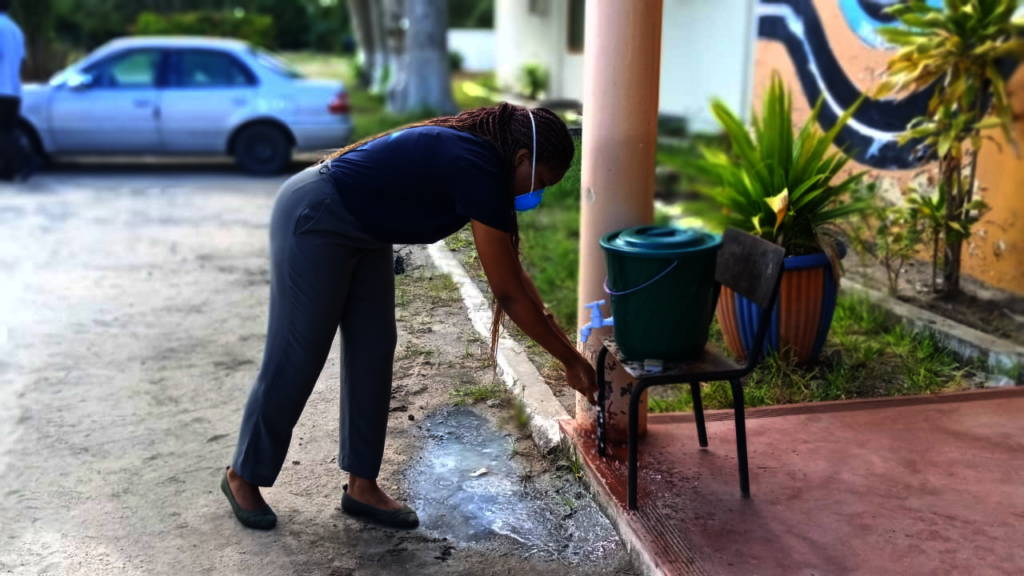 In March 2019, the province of Sofala in Mozambique was hit by Cyclone Idai. With some 1.85 million people directly affected by Cyclone Idai's destructive path, international organizations called this "massive disaster," the worst weather-related crisis to have ever hit the southern hemisphere.
A partnership between the Ministry of Education in Sofala Province and IsraAID was established to address the mental health needs of populations recovering from disaster, and to strengthen emotional resilience and mental health literacy in the education system. Based on the pilot carried out for teachers in five affected districts including, Beira, Dondo, Nhamatanda, Buzi, and Muanza, IsraAID Protection specialists recognized the ongoing necessity to strengthen mental health capacity within the education system, in order to address psychosocial needs after the cyclone. In order for the school system to strengthen resilience and 'build better', this joint venture aimed to support teachers and provide them with tools to strengthen emotional resilience within the classroom setting. In the summer of 2020, as part of the training-of-trainers implementation model, IsraAID also conducted virtual Psychosocial Support training sessions for 125 trainers of four local pedagogical institutes.
Many were the achievements of this whole mental health project, some of which are highlighted below:
Schools Trained
In total, IsraAID trained 234 primary schools among five districts in Sofala, namely Beira, Dondo, Nhamatanda, Buzi and Muanza.
Teachers Trained
Counting all the people trained (teachers, focal points, and government technicians) in the training-of-trainers and replica methods, IsraAID trained 2,401 people.
School Kits
During the PSS trainings, teachers learned how to encourage and observe resilience among students. Understanding the difficulties teachers face to acquire materials in Mozambique, IsraAID prepared a Resilience School Kit composed of notebooks, coloring pencils, balls, hula-hoops, and an activities activity guide for the teachers and distributed to all the 234 schools where teachers were trained in our PSS program. Therefore, as soon as the classes are back, teachers will be able to use these materials and use their knowledge in PSS to support the students and their emotional issues.
COVID-19 Response
Kits distribution - With the COVID-19 pandemic outbreak, schools in Mozambique were closed. In order to support the students, in both hygiene and psychosocial aspects, at home and as they return to school, IsraAID started a pilot distribution of 2,740 hygiene and PSS kits for primary school students of Beira and Dondo. In total, 1060 kits were distributed in Dondo and 1440 in Beira, totalizing 2,500 distributions.
Radio sessions - As part of the COVID-19 response, live radio sessions were carried out by IsraAID In order to provide information regarding health and mental health during the pandemic. The six programs performed were transmitted in Portuguese and two other languages, thus influencing more people. Each program reached approximately 900 thousand people in the district of Sofala. Despite all the information about COVID-19 disclosure around the world and by the Mozambican government, the audience was constantly asking about the subject. This showed us how information does not get to everybody and how important radio diffusion is awareness sessions are important in Mozambique.
As we wrap up much of our work in Sofala, we are opening a PSS program in Pemba, a new district in the north of Mozambique. Thank you for your support as we continue to reach thousands of school children and teachers.