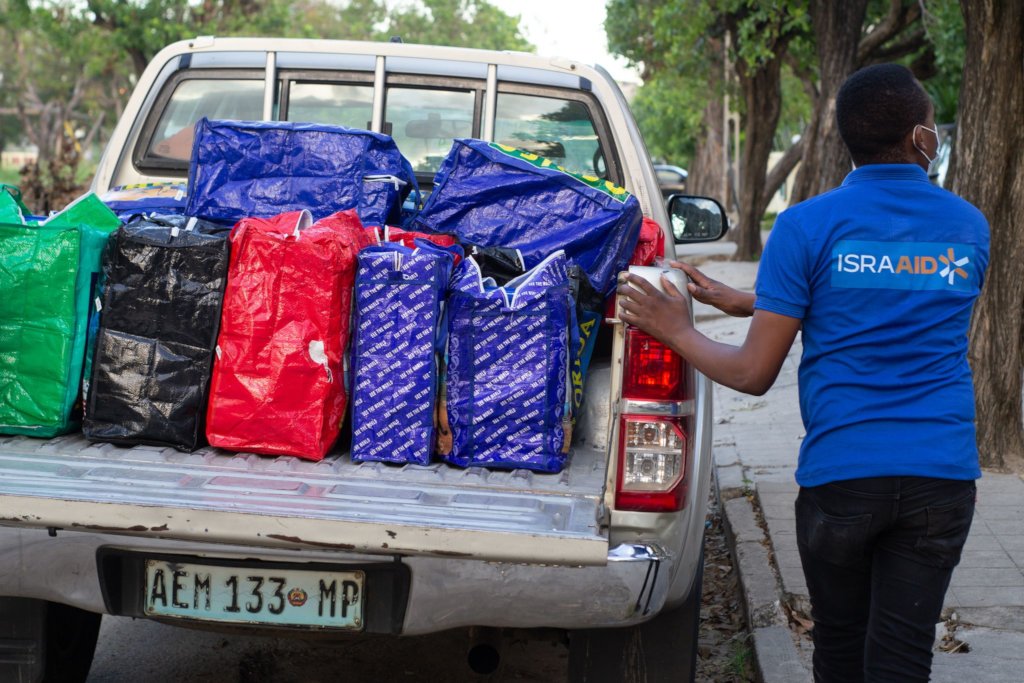 In the early morning of January 23rd, Cyclone Eloise made landfall in Mozambique early with winds of up to 140km/h and intense rain. The cyclone primarily affected Sofala province where IsraAID team members are based. More than 176,500 were affected and at least 6 people killed. Cyclone Eloise comes less than two years after the area was impacted by Cyclone Idai, when IsraAID first began its long-term work in the country.
Despite many homes losing walls, roofs, or being completely submerged, the biggest concern among the affected communities is the spread of COVID-19. For the 8,300 displaced people sheltering in schools, there is a severe lack of access to food, safe water, sanitation infrastructure, and hygiene products.
IsraAID Mozambique has been working with some of the worst affected of the more than 8,000 displaced people. IsraAID first arrived in Mozambique after Cyclone Idai in 2019.
The IsraAID Emergency Response team is regularly visiting the temporary accommodation centers set up in schools in and around Beira City, ensuring that the most vulnerable people have access to water, food, and other essential items.
With your support, our team in Mozambique has distributed hygiene kits reaching over 700 people so far, providing reusable face masks, soap, feminine hygiene products, and other essential hygiene items.
The team in Mozambique is continuing to distribute essential hygiene items. In addition to Beira City, they are focusing their response efforts on the area of Guara-Guara in Buzi, a nearby rural district. Buzi village suffered from severe flooding and Guara-Guara is serving as a resettlement location for over 15,000 of the affected people.
Read our latest blog from Carolina Andrade, IsraAID Mozambique's Program Manager:

"Disasters don't discriminate" has been heard numerous times throughout the past year to highlight the fact that COVID-19 affects us all — poor and rich, young and old, male and female. But this phrase describes the exception much more than the rule, and the impact of Cyclone Eloise in Mozambique couldn't exemplify this better.
Less than two years after Cyclone Idai devastated the livelihoods, homes, and lives of almost 2 million Mozambicans, Cyclone Eloise swept across the same part of the country in early 2021. Over 8,000 people were displaced to temporary shelters, where up to 40 people sleep per room. Almost all women, children and elderly.
During our visits to these evacuation centers, we have seen that women typically stay in the shelters with the children while men often leave early to find food or a way to earn money. For those whose homes were not completely destroyed, the husbands are likely staying at home to protect their belongings against thieves, far away from the shelters Additionally, there are many widows in the shelters, whose households were even more vulnerable to disaster. Alone in the shelters, women are left to face the severe lack of safe water, food, and sanitation, and without any light, many told me they felt a heightened risk of sexual and gender-based violence.
Paula*, a mother of three young children, told IsraAID's team about the risks of staying in the shelters. "Here we are not safe," she said. "The roof here at the school also fell, yesterday we found used condoms [on the floor]. We are already afraid, we don't even have light. Nobody here talks about COVID, nor about illness. The other day a girl went into labor right here."
Mariana's* labor started the day she arrived at the shelter, just a day after her home was destroyed in the storm. With no transport available, she and her husband hitchhiked to the hospital. With no home to return to, they are now living in cramped and unsanitary conditions with a newborn baby.
Without men, women have less chance of receiving a good meal from the small amounts of food that are being distributed. In most communities, as our team has heard and witnessed, men receive food first and in bigger portions, leaving women to wait for the possibly meager remains. In IsraAID's visits to temporary shelters, our team, made up largely of Mozambican social workers and humanitarian professionals, are advocating for the most vulnerable people – pregnant women, new mothers, the elderly, and people with disabilities – to ensure they are prioritized.
Despite the adversities thrown at them, I have seen friendships develop. Individually these women are vulnerable, but united they are stronger. In each center we visit, I always see groups of women standing together, supporting each other through yet another disaster. They keep each other going. IsraAID's team will be with them, every step of the way.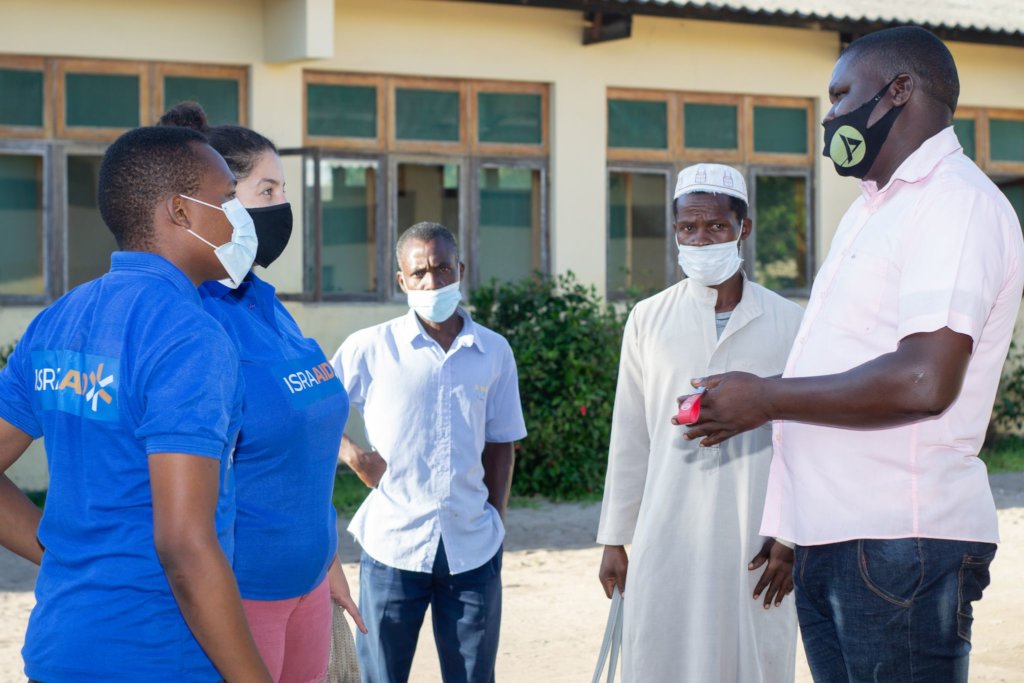 Links: