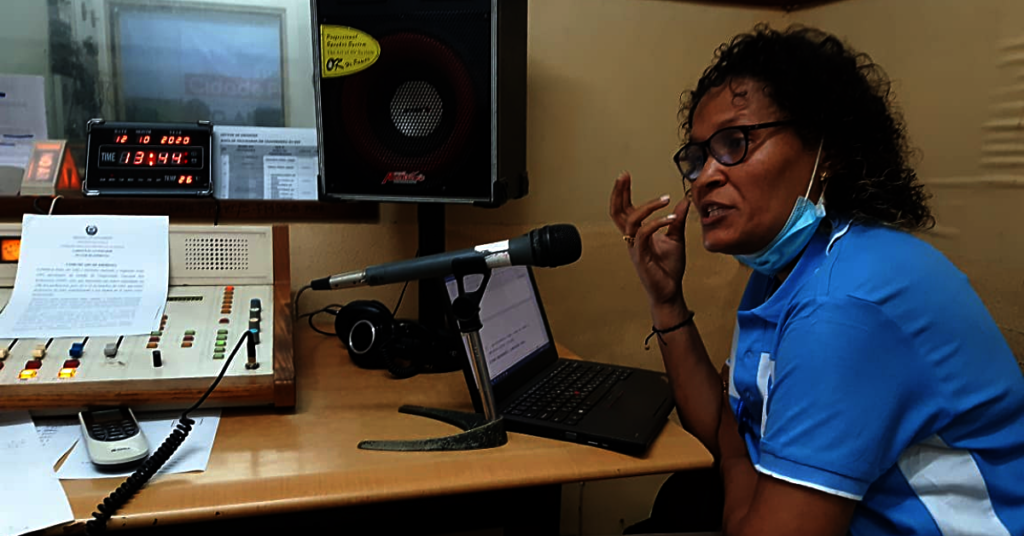 In Mozambique, where communities are still working to overcome the destruction caused by Cyclone Idai, which displaced thousands and severely damaged hygiene and sanitation infrastructure, people are at high risk for the rapid spread of disease. This could cause a secondary crisis and exacerbate humanitarian aid efforts. IsraAID first arrived in Mozambique following Cyclone Idai in March 2019. Since then, IsraAID has worked in the sectors of Water, Sanitation, and Hygiene (WASH); Child Protection; Psychosocial Support (PSS); Medical Care; and Disaster Risk Reduction to support emergency response efforts toward building back better.
IsraAID is implementing long-term, sustainable projects to bolster psychosocial support within the education system in Sofala Province and increase community resilience toward future crises. Amid the COVID-19 pandemic, the IsraAID team launched distribution campaigns to support program continuity despite the shutdown, seeking to provide school children and their families with basic hygiene supplies, information about preventing the spread of COVID-19, and resilience kits, to compensate for the ongoing gap in psychosocial support services in these communities.
We are working with its partners in Mozambique including the Ministry of Education to outfit schools across Sofala Province with adequate facilities to ensure that children can go back to school safely. In addition, our teams are providing basic equipment and curricular materials to help teachers integrate hygiene into the classroom setting.
In October, in partnership with Radio of Mozambique, we launched a series of live radio programs and developed 1-minute spot-stories, for both children and adults, as part of its response to COVID-19 pandemic side effects. The program is broadcasted live weekly in Portuguese with Kalida, our senior psychosocial support (PSS) officer, in the studio providing feedback and engaging in conversations with listeners who call to present their questions, doubts and fears.The program is then translated into the two main provincial languages, Ndau and Sena, to be broadcasted also twice a week. The spot-stories is a creative piece of work between IsraAID and the writers of Radio of Mozambique, who turn relevant PSS content into spots that both capture children and adults.
By partnering up with the Radio of Mozambique and embracing the local languages of the province, this program and the spot-stories have the potential to reach more than two million people in the Province of Sofala. The contents are also available for free to the local community radios. So far, 3 of the 6 planned programs have been broadcasted, discussing COVID-19, Stress and Stigma. The content of the radio show was developed by the Mozambique PSS team together with other Protection specialists.
Thank you for your continued support.