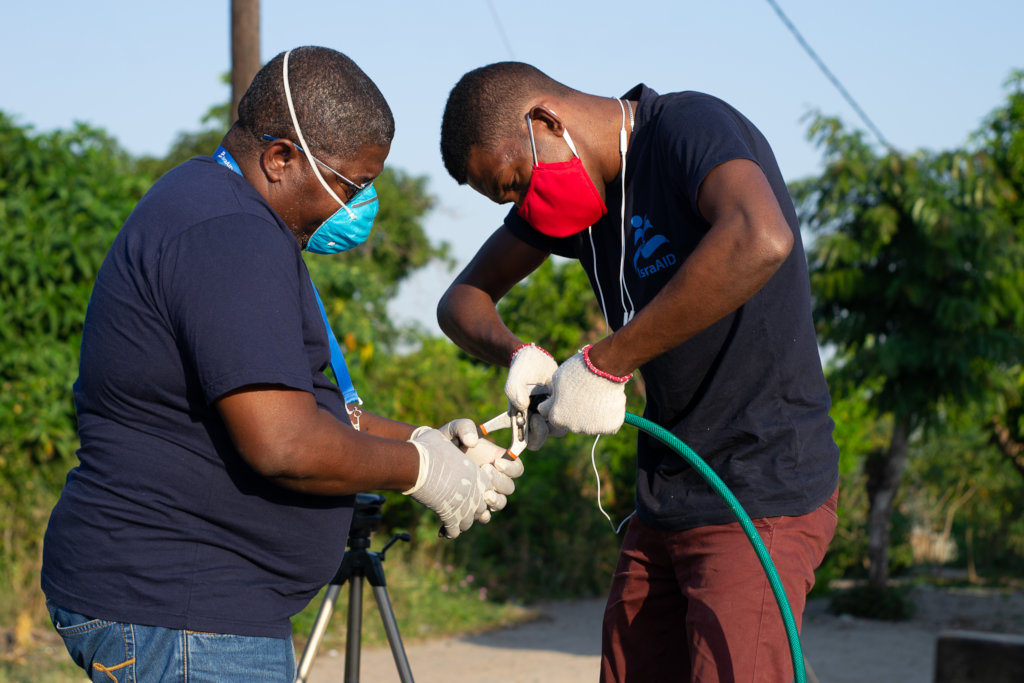 As the COVID-19 virus continues to spread around the world, having access to hygiene supplies and handwashing facilities has become increasingly important, but for some of the most vulnerable communities, the lack of safe water poses an additional threat during an already challenging time.
Following Cyclone Idai in 2019, many communities in Mozambique were still without access to safe water. The cyclone impacted hundreds of thousands of people, many of whom have not yet returned to a life that they can consider 'normal'. They were still in the midst of recovering from one crisis, when another crisis - the COVID-19 pandemic - arrived in Mozambique in March.
We are working to provide access to safe water in different communities, to minimize the spread of COVID-19, as well as any other disease that can be prevented with good hygiene practices. IsraAID Mozambique's WASH (Water, Sanitation and Hygiene) team is deploying water solutions to health facilities in Beira. We are distributing NUF water filtration systems which are designed to produce up to 500 liters of clean drinking water per hour in places that do not have permanent access to electricity. This quantity can provide enough water on a daily basis for a community of several hundred people. We are continuing to work with the local authorities to determine optimal locations to install more systems.
Access to safe water and hygiene supplies is often the difference between contracting a number of viruses, or not. This is why we are not only installing systems that provide access to safe water, we are also distributing soap, providing training for key members of the community, and promoting good hygiene practices through a number of channels. We have been adapting our usual psychosocial (PSS) training that we operate for teachers, bringing soap, buckets and water purification supplies to every session, as well as focusing on how to promote a healthy school and classroom. We have also been distributing activity kits to people's homes, and broadcasting information on PSS for adults and storytelling on PSS for children over the radio, allowing us to continue - albeit adapted - our psychosocial support to children, even when we are not able to physically meet in school.
Thank you for your continued support during the pandemic.