Project Report

| Sep 12, 2019
Safe Water for Affected Communities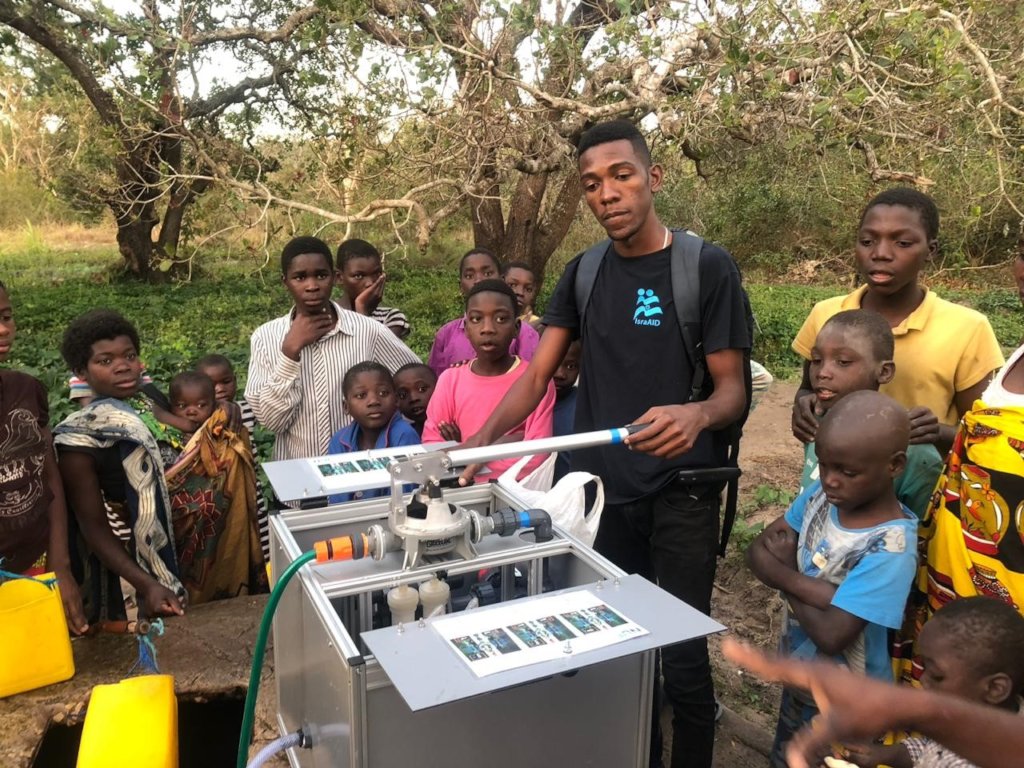 Cyclone Idai struck southeastern Africa in March 2019 with 205 km/h winds, causing catastrophic damage to areas of Mozambique, Malawi, and Zimbabwe. With more the 1,300 fatalities as a result of the storm, the cycle is considered among the worst tropical cyclones to ever hit the Southern Hemisphere.
IsraAID's emergency response team arrived on the ground shortly after the storm ended, bringing relief items, psychosocial support specialists, and Water, Sanitation, and Hygiene (WASH) programming to ensure access to safe water. As Mozambique continues on its long path to recovery, some communities are still without regular access to services—and IsraAID plans to stay on the ground and support those most vulnerable in the aftermath.
This past month, IsraAID WASH experts focused on increasing safe water access for remote villages located in the Sofala Province that we inaccessible during the early phases of the emergency response work. Three NUF Water Filters were delivered to different villages, identified and selected based on need, which will provide long-term water security to more than 500 people in each village.
IsraAID coupled the filter delivery with hands-on training to build the capacity of each village's leaders in using and maintaining the NUF filter. These trainings focused on teaching women and children how to use the filters—as they are often those responsible for collecting water for each family.
One participant, Grace, shared with the IsraAID team that before the cyclone she would walk at least seven kilometers to reach safe water sources. She added that this was the first time she'd received any type of education since leaving school early in her childhood due to family pressure. Grace expressed anxiety as the training began—which transitioned to pride as she would be able to provide safe water for her family.
The IsraAID team on the ground plans to conduct an additional 8 NUF Filter distributions in the coming weeks—to Gorongosa, Maringue, Chibabava, and Buzi in Sofala Province.
Thank you for your support!