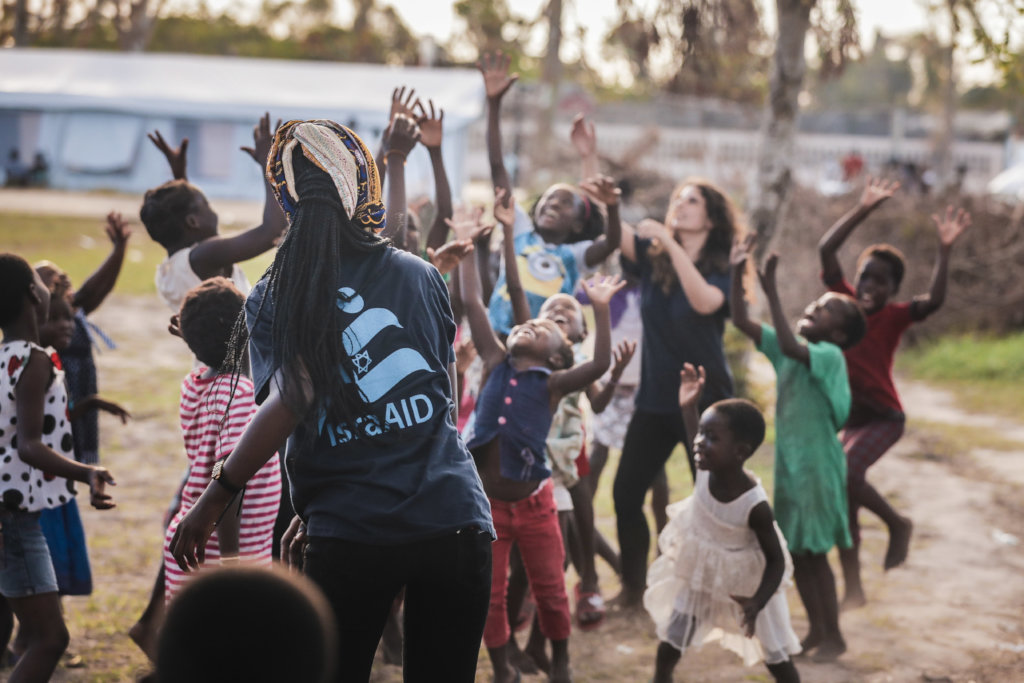 Cyclone Idai tore through southeastern Africa beginning on March 14, 2019. More than 1.85 million people in Mozambique were directly impacted by the storm, including 603 fatalities. Just weeks after Idai, Cyclone Kenneth hit a different region of the country, further exacerbating recovery efforts and affecting another 374,000 people. With close to 300,000 homes damaged, more than 100 health facilities impacted, and close to 7,000 cases of cholera reported, many international organizations have called the "massive disaster" the worst weather-related crisis to ever hit the southern hemisphere.
IsraAID's Emergency Response Team arrived on March 23 to assist with relief efforts. IsraAID deployed a medical team; Water, Sanitation, and Hygiene (WASH) specialists; psychosocial support (PSS) professionals; and Protection coordinators. With some 600 schools damaged by the storm and 335,000 children affected, communities urgently needed support in their transition back to normalcy and long-term, sustainable resilience.
IsraAID's medical team partnered with local service providers and aid actors to meet immediate needs in Nhamatanda, the Beira hospital, and at the Beira cholera center. The team also distributed relief items, including basic hygiene packages to families living in temporary conditions and struggling with limited resources. Hygiene kits included items such as toilet paper, adult and child-sized toothbrushes, body soap, menstrual hygiene products, mosquito nets, dish soap, and sponges for cleaning.
The hurricane left an overwhelming dearth in safe water and sanitation in its wake. IsraAID's WASH staff distributed Sawyer Water Filters - which can provide safe water for a family for up to 3 months - as well as NUF filters that can serve a larger community for a longer period. The distribution of these filters, coupled with community outreach efforts, helped to combat the spread of disease and potential for a secondary crisis.
IsraAID's PSS specialists worked in evacuation centers, offering trauma prevention activities, resilience building workshops, and Psychological First Aid. They also addressed psychosocial needs in the Mozambican education system, aiming to bolster community resilience and emergency preparedness.
For IsraAID, it is essential to establish open communication with beneficiaries, seeking to identify the community's needs rather than assuming what those needs are. This approach is critical to IsraAID's goal of prioritizing people and building relationships within the community. Social Worker & IsraAID Protection Specialist Sivan Ayash shared this conviction while leading trainings in Beira. As a participant from one of her trainings said: "I see how much money the international organizations bring here. That is not what we need. I believe that no money or material help would have given me the tools I developed in this training. I am looking forward to going back to help everywhere I can."