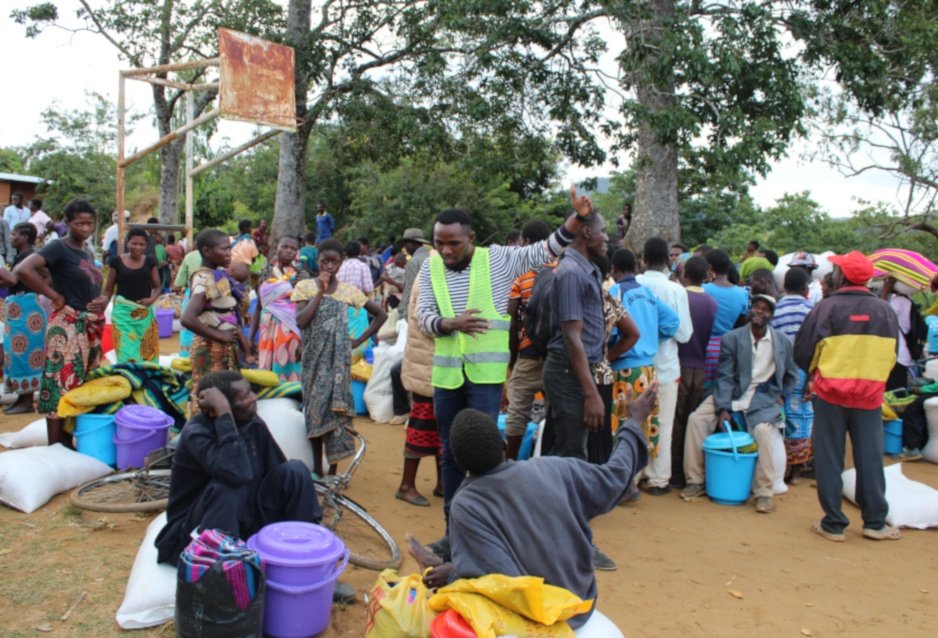 As Partners In Health continues relief efforts in southern Malawi following devastating downpours earlier this year, personal stories are emerging that show not only the flooding's severe impact on families and communities, but also the vital support that, in weeks since, has provided hope, helped people rebuild their homes, and sustained livelihoods.
Stories like Maliko's. The 60-year-old described the loss of his home in tearful conversations with PIH teams, and framed the March flooding as the climactic result of three months of near-constant rain. This year's unusually heavy deluge began in January and relentlessly weakened buildings and infrastructure across Malawi's mountainous Neno District.
PIH, known locally as Abwenzi Pa Za Umoyo, supports two hospitals and 12 health centers in Neno, serving more than 165,000 people. The impoverished region is served by a network of steep, rocky, dirt roads that can become impassable when rains are heavy. Washed-out bridges can also force unexpected detours, increasing residents' barriers to health care and services.
PIH teams have dealt with those roads and other challenges while providing relief efforts after the disastrous floods, working closely with national and local government to bring emergency supplies and support to more than 1,000 people in Neno. Thousands of subsistence farmers in the district lost all or part of their homes, as the months of rainfall culminated with 84 straight hours of downpours in early March, overflowing rivers and watersheds. Relief packages have included food, materials for cooking and for repairing homes, financial support, and even temporary, one-room shelters that are designed for expansion so families can build more as they're able.
On behalf of our patients and colleagues in Malawi, thank you. Your support has provided hope to so many who have been impacted by these devastating storms, and will help them restart their lives in weeks and months to come.