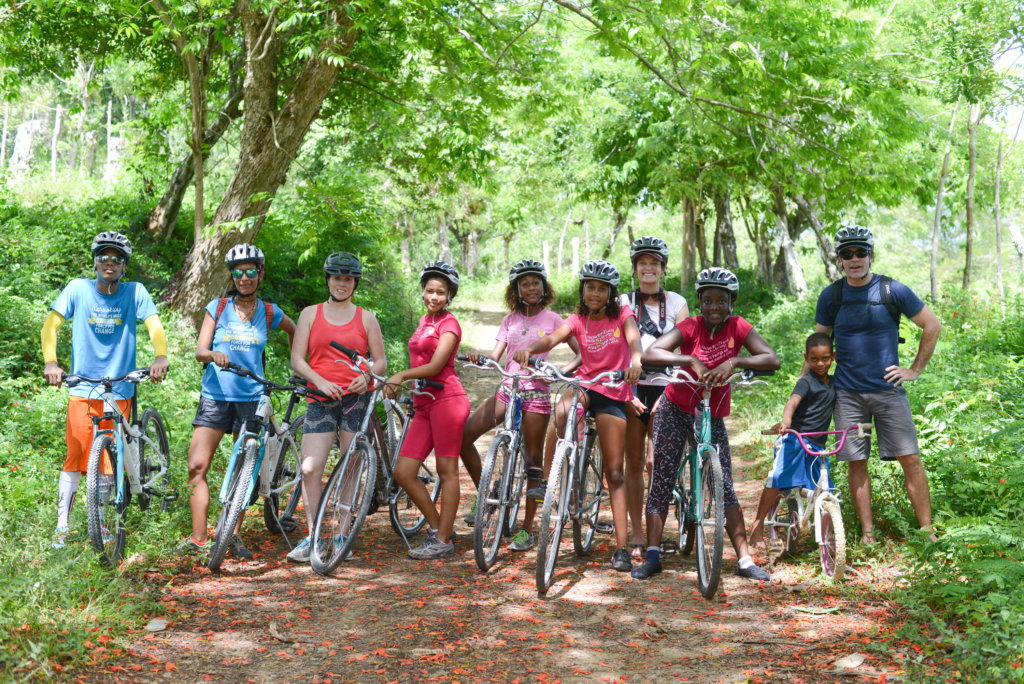 Dear Friends,
The inaugural cycling program at the Mariposa Center for Girls was a great success this year! The project was an opportunity for growth, empowerment, and leadership for the Mariposa girls. Though we met a few challenges, it was a rich experience for the girls, staff, and volunteers, which we hope to continue for years to come.
After receiving the generous donation of 60 bicycles in February, we built a storage center for the bikes with the help of student group volunteers from Lawrence Academy and Education First. Right away, we began planning for our cycling and bike mechanics program, which we kicked off this June. Through this program, the Mariposa girls learned to repair a bicycle themselves, as well as safely ride and explore their town as a cyclist.
During June and July, Mariposa girls ages 12-15 had cycling class four days a week. In this time, we saw many girls face their fears of learning to ride. Even after falling, they were determined to keep going. Some also found it challenging to engage in so much physical activity, but after the first week, they started feeling much stronger and certain of themselves during their biking sessions. The rewards of exploring and the excitement of feeling free were worth all the hard work!
Starting at the beginning of October, we entered the rainy season. Because the bike paths will be too wet to utilize for the coming months, we will take a break from the program until the dryer months.
We also found that as a small organization with a limited staff, we will need more support in the form of personnel to continue this program. We hope to secure funds for more cycling guides in the future so that the program is sustainable.
Our cyclists our anxious to be out on the road again with the breeze in their hair! We'll be working hard on our end to secure more support for this program so that we can continue again with same enthusiasm next summer!
Thank you all for your support, every step of the way. Without your support, this successful summer session would not have been possible! To continue to support Mariposa programs, please donate here: globalgiving.org/projects/unleash-the-leader-in-a-girl/
With gratitude,
The girls, families, staff and volunteers at The Mariposa DR Foundation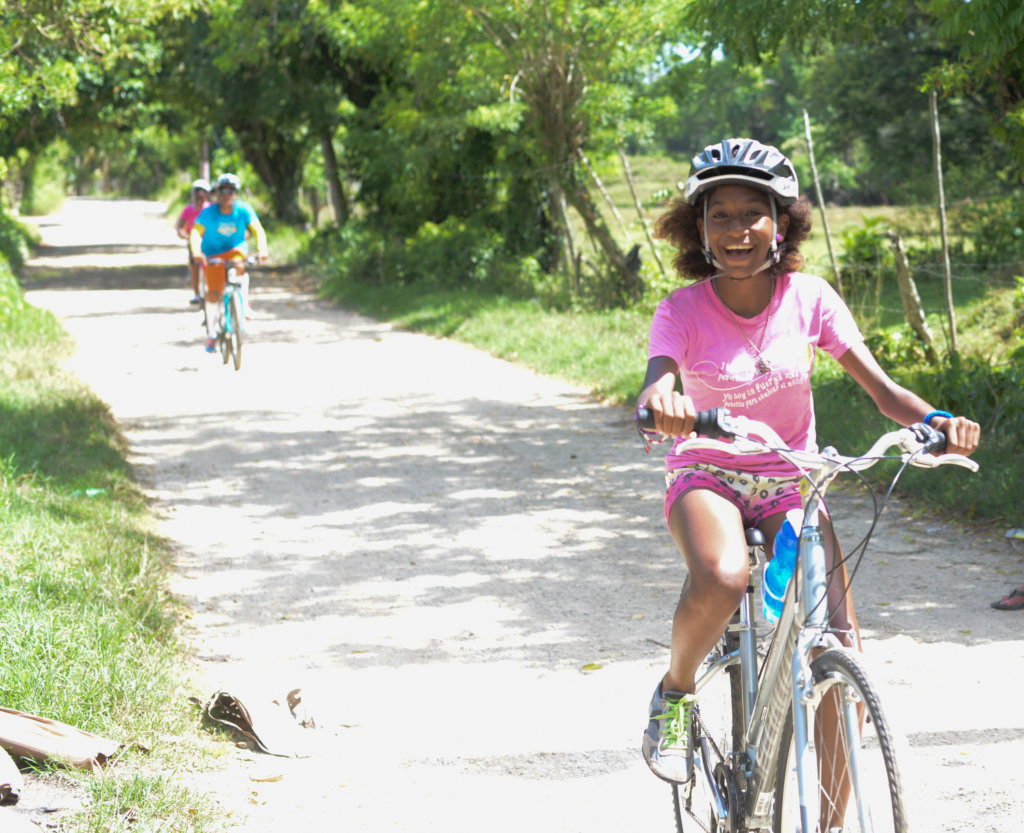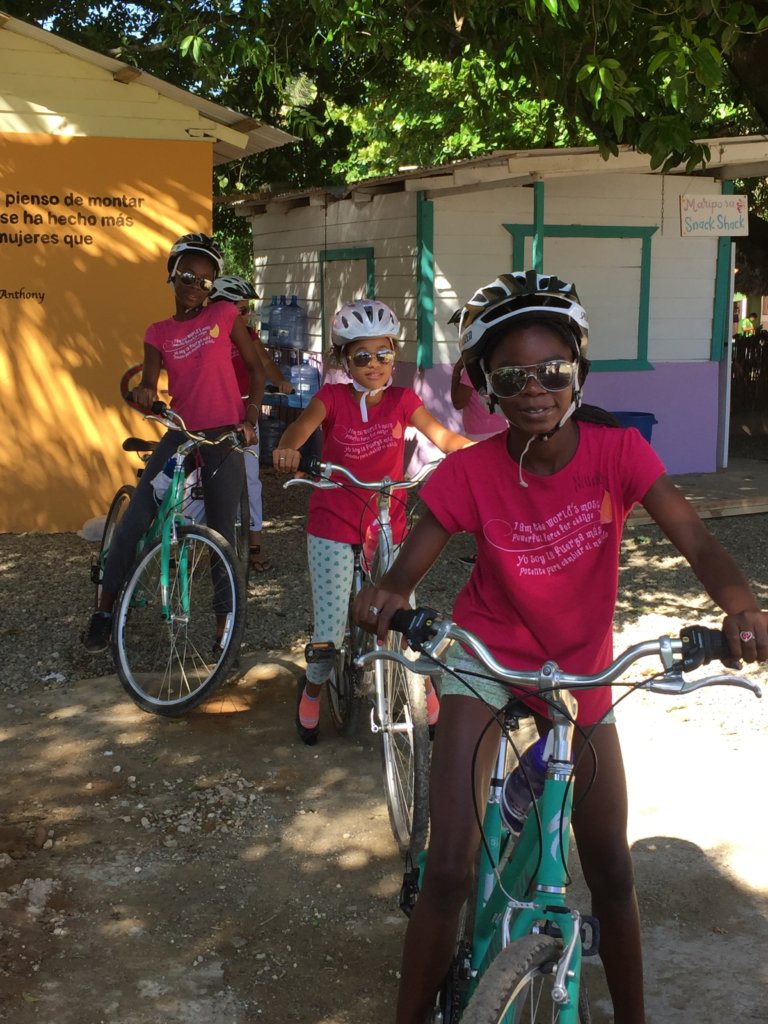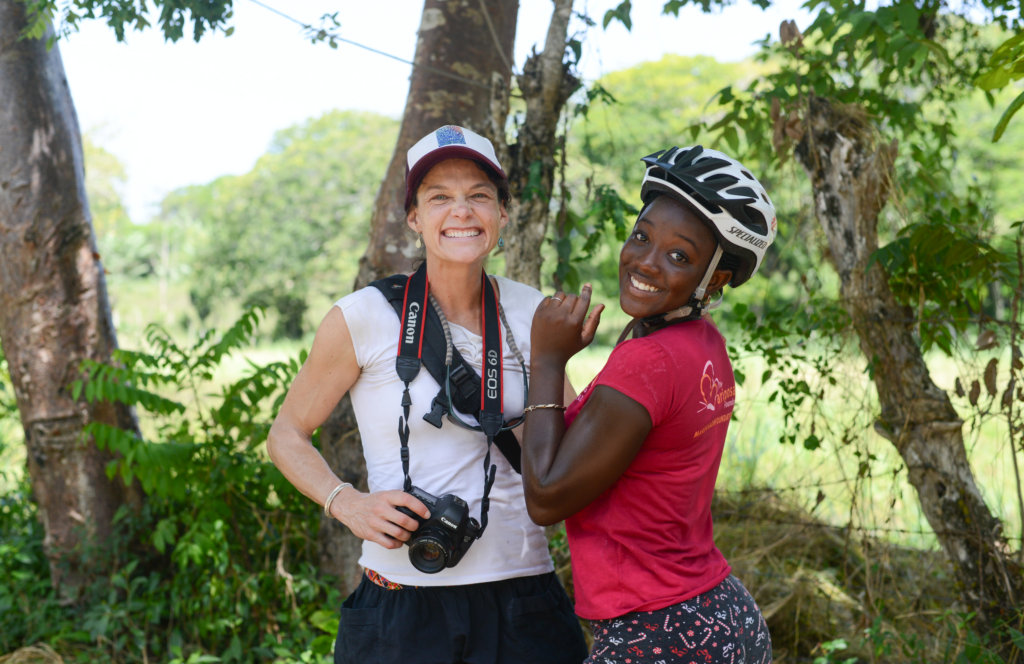 Links: