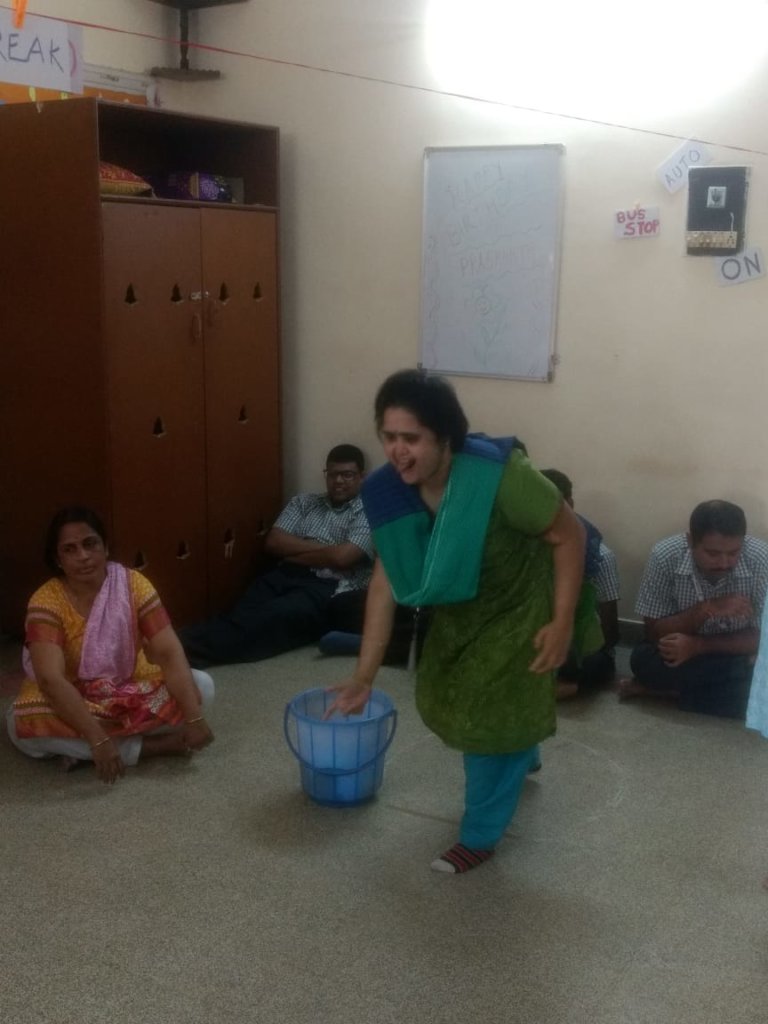 'The proof of the pudding is in the eating said someone". We at RASA, showcase our work through the "action" that we do, which is up for display.
RASA is known to spread Indian culture and heritage not once or twice but several times a day in a year by organising SPORTS DAY , AND ITS MEGA ANNUAL DAY.
The Mandavalli and Tiruvanmyur centres celebrated their sports day on March 7th 2019.
At both the centres, the faciliators designed special games which the students can participate in and enjoy as well as learn.
At sports day at Mandavalli centre, three events were conducted.
1. Throwing the ball in the basket.
2. Filling water in another bucket without spilling.
3. Ringing the object.
Among the many happy laughs and truimpthant grins , there evolved many a champions. Some of them have been captured in the pics below.
This year, like every year the past 30 the years, the very special artistes of RASA, put up a mega show with"ARULIN MAZHAI' as the theme. &
Stories of different saints from various parts of India and how the divine voice inside them helped them make an appropirate decision at the right time, which eventually leads to spiritual awareness and in moving towards a higher path.
The storeis widely researched , are toned down to help people with special needs understand the processes and enjoy being a part of the mega production.
Around 250 people with special needs from various special schools in Chennai came together to make this offering and enjoy the process as well.
Without fail everytime , our children never fail to help us understand and explore the concepts with them and thereby initiate a process of learning, motivation and awarenss.
Signing off for now.
Looking forward to the continued support of you and your other contacts to help us help others better.