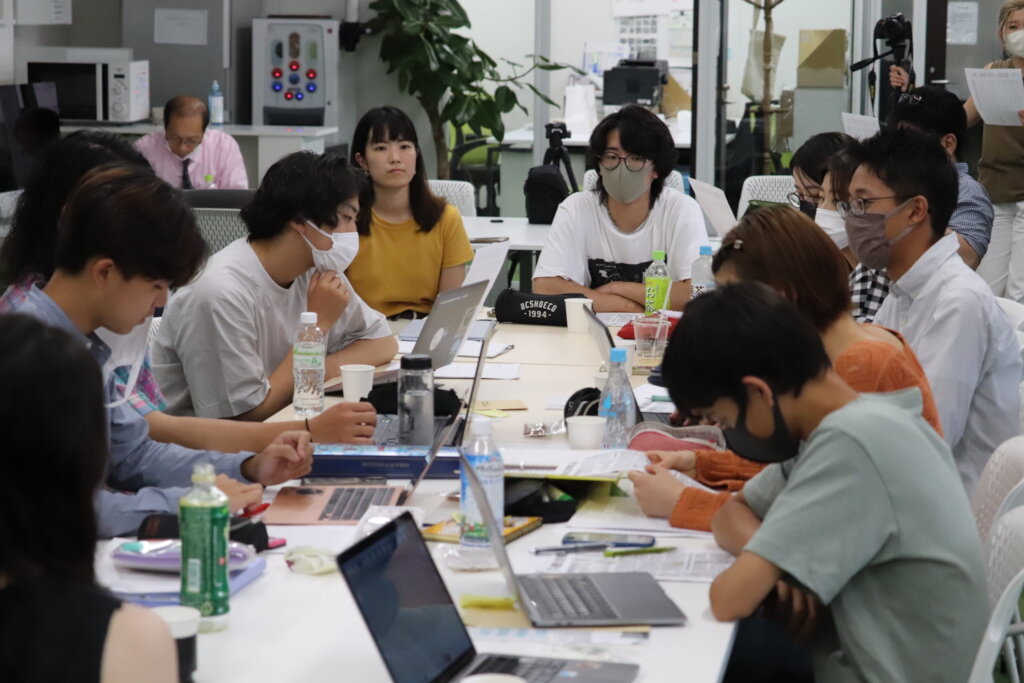 Dear all,
We, Tansa, would like to thank you again for your generous donation to our project.
We are pleased to inform you about Tansa's initiatives for young people.
Tansa believes that the youth of today needs the skills and mindset for investigative reporting. Whether or not they become journalists in the future, young people must be able to discern the truth from the vast amount of available information themselves.
Tansa is conducting a program for young people, between their teens and twenties, to learn the skills and mindset for investigative journalism.
Currently, three students are participating in this course. Each of them has chosen a social issue of interest as their reporting theme and they have been covering the issue since June 2022.
One staff member is assigned to each student so that they can immediately respond to the reporting and writing of the students.
Their themes are as follows: teachers' imposition of values on students in schools, the isolation of residents created by the redevelopment of a city after a major earthquake,and the issues that young people over the age of 18 who suffer domestic abuse are not eligible for protection under Japanese law. They interview not only the victims but also the person who caused the problem to identify the root causes of why such problems occur.
Although the students have no experience in investigative reporting, they continue to investigate with the hope of improving the situation of the victims as much as possible.
In addition, from 2021 to 2022, we conducted classes at an alternative school in Hiroshima Pref. to teach investigative reporting skills and mindsets to junior high school students. The students chose a social issue that they were interested in and completed the entire process from investigating to reporting.
So far, students have worked on three different themes. In the first part, we allow any topic that the students want to research. For the second part, we chose a theme of a social issue that was familiar to each student. In the third part, students interviewed local adults, introducing their work and activities, while also painting an in-depth picture of how they spent their childhood and who they became. This third part is accomplished by the students themselves, without the direction and help of Tansa reporters.
During the course, some other activities included a simulated experience of a press conference in which Tansa's reporters acted as politicians and the junior high school students acted as reporters to allow them to practice interviewing skills.
Tansa will continue to provide education and opportunities for young people to learn investigative journalism so that they can be active around the world.
From everyone at Tansa, we greatly appreciate your continued support, and we're looking forward to sharing more stories and events with you!