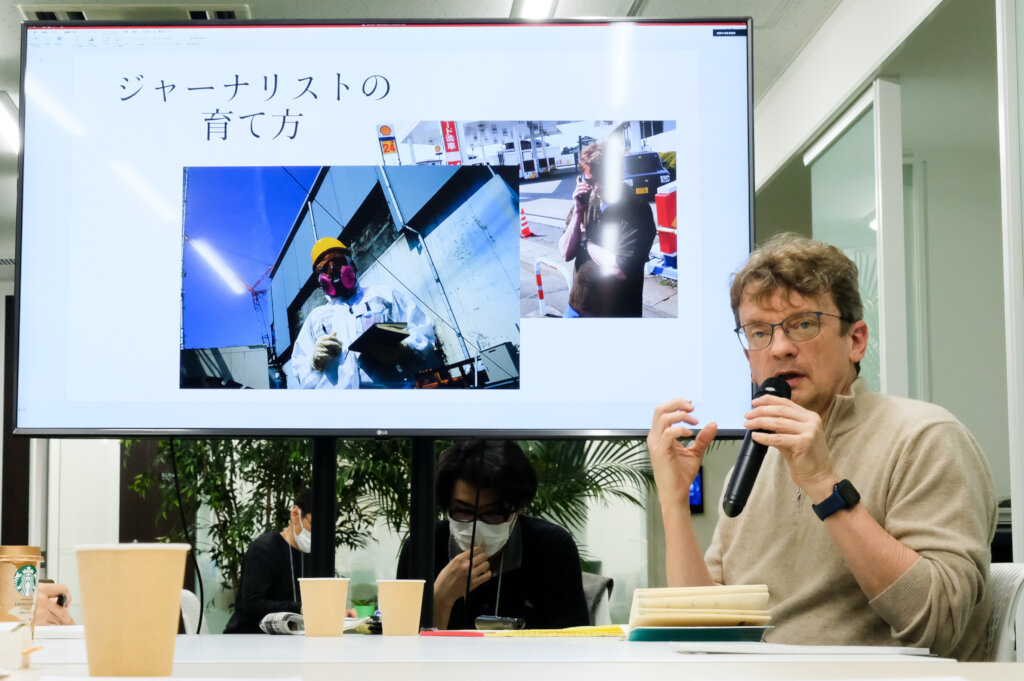 Thank you all once again for your continued support.
Last month, we held a 'Journalism workshop', and invited a speaker; Martin Fackler, former Tokyo Bureau Chief of the New York Times.
The theme of the keynote speech was ''The Rise, Fall and Rise of The New York Times." The participants such as reporters, researchers, and NGO staff learned how The New York Times achieved a V-shaped recovery.
The editor-in-chief of Tansa listed three things that impressed him in Fackler's talk. They are as follows.
1. Readers are looking for articles in which they can see the reporter. In the past, it was illegal for the "I" to appear in articles, but now articles without the "I" are not trusted.
2. Journalism is needed in an era when even presidents like Donald Trump lie and the lies spread through social networking services.
3. Readers are not stupid. They want one-of-a-kind reporting. Unlike "press club reporting," which is just what is published, investigative reporting is one-of-a-kind content.
Tansa will continue to create opportunities where both journalists and citizens can get the skills and mindsets of journalism.
That's all for now. From everyone at Tansa, we greatly appreciate your continued support, and we're looking forward to sharing more stories and events with you!
Thank you,
Tansa Team