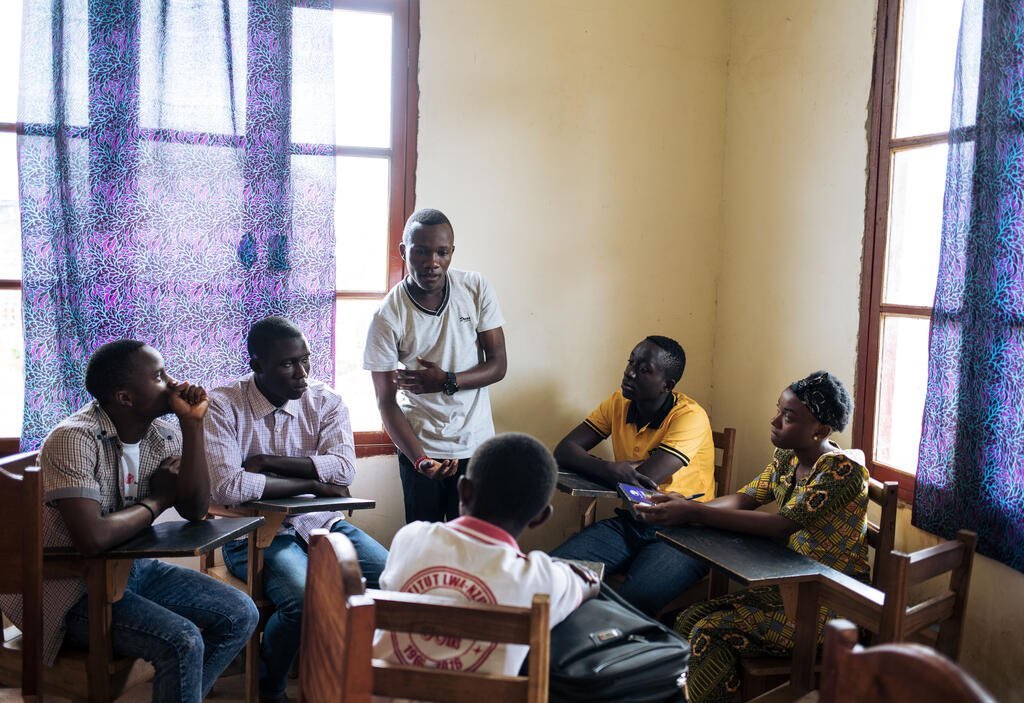 Seven ways the IRC is fighting COVID-19, one year in
One year into the pandemic, COVID-19 has taken the lives of nearly 3 million people and continues to jeopardize the health and wellbeing of millions more. People uprooted by conflict and crisis are among those most at risk.
As the world struggles to deal with the fallout of the COVID-19 pandemic, the needs of the most vulnerable must not be neglected or forgotten. Thanks to generous support from you and other donors, the IRC is responding in over 40 countries, including the United States.
Nearly 90% of the world's refugeeslive in lower-income nations that find it challenging to provide basic services, let alone stanch the spread of a highly contagious virus. That's why the International Rescue Committee (IRC) and our partners have been helping to protect families and communities from the most devastating impacts of COVID-19.
IRC staff on the frontlines have adapted our health services for social distancing, expanded access to clean water, provided remote education to children, and offered cash relief and job opportunities to help families meet basic needs.
In the coming months, we will play a vital role in training and supporting local health workers to help ensure equitable access to COVID-19 vaccines. As we know, no one is safe until everyone around the world is protected.
Innovating all the way
Here are seven examples of how, through their ingenuity and dedication, IRC teams are helping to ensure the people we serve can survive the global pandemic and rebuild their lives.
1. Colombia: Delivering telemedicine
Some 1.3 million Venezuelans affected by economic crisis have sought safety in Colombia, with more than 35,000 reaching official crossing points every day to seek work, buy food, and receive medical assistance.
The IRC moved our health services, including COVID-19 testing, closer to the border, and ramped up telemedicine to provide vital primary and reproductive care during the country's pandemic lockdown.
2. Iraq, Jordan, Lebanon and Syria: Strengthening families
Our partnership with Sesame Workshop, Ahlan Simsim, piloted WhatsApp and other digital tools to provide young children uprooted by the war in Syria with the support they need to learn at home, manage stress, and protect themselves from COVID-19.
Using multimedia content in local languages and dialects, families have been able to teach their children the alphabet, talk about emotions, and pass on the skills they need to heal and thrive.
3. Yemen: Delivering cash relief
The coronavirus pandemic arrived in Yemen after more than five years of conflict that has displaced over 3.6 million people and placed the country on the brink of famine.
The IRC stepped up our emergency cash support as disruptions related to the pandemic sent the cost of food and other essentials skyrocketing. While wearing personal protective equipment (PPE) to safely deliver cash relief, IRC staff also educated people about COVID-19 prevention.
4. Democratic Republic of Congo: Fighting a double epidemic
In April 2020–one month after the outbreak of COVID-19 was deemed a global threat—a second outbreak of the deadly Ebola virus was declared in Congo. The country has spent decades in the grip of violent conflict, and 15.7 million people require urgent humanitarian aid.
IRC teams were able to draw on the expertise, resources and local networks they had developed while combating Ebola to fight misinformation about COVID-19, build trust, and protect communities at risk.
5. Cameroon: Finding creative solutions
Half of people the IRC surveyed in northern Cameroon—a country where violence has left approximately 6.2 million in need of aid—lack access to soap and clean water during the coronavirus pandemic.
Among other creative solutions, we designed and built, using local materials, 50 public hand-washing stations that can be operated by a foot pedal. People can now sanitize their hands without physically touching a water tap or soap dispensers.
6. Pakistan: Teaching children to read remotely
School closures meant to slow the spread of COVID-19 have had a dire impact on education in a country already finding it challenging to keep children in classrooms. Some 79% of children in Pakistan will not learn to read by age 10.
The IRC trained teachers through webinars and devised ways to ensure thousands of children could build their reading skills (in any of seven languages) at home, even without a computer or smartphone.
7. Uganda: Supporting survivors of violence
Every year, more than 1 million women experience violence in Uganda. A nationwide coronavirus lockdown has left survivors confined at home with their abusers, often unable to seek help.
The IRC has adapted our programs to deliver psychological, medical and legal support to survivors remotely. We've also bolstered community-based services and coached social workers to provide code words women can use to indicate it's not safe for them to talk on the phone.
The way forward
While thecomingmonths are critical tosaving livesand keeping refugee families afloat economically,we know that COVID-19 will continue to have long-lasting effects worldwide.
From training community health workers todelivervaccines, to expanding ourglobal digital information platformSignpost, to developing remotely-delivered education, job-training, and protection programs,the IRC is already identifying and investing in the services the hardest-hit communities will need to get back on their feet.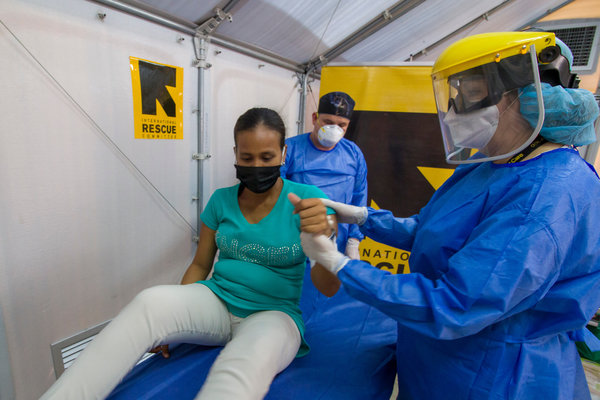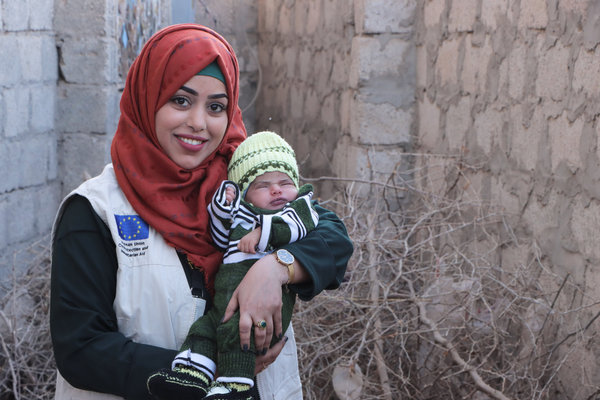 Links: