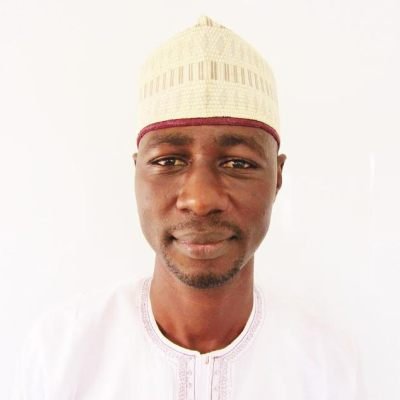 Dear Treasured Donor,
The season of giving is upon us once again; in the spirit of the holidays, we would like to take the chance to express our wholehearted gratitude for your irreplaceable contributions. Over the past decade, Leadership Initiatives' ultimate goal has been focused on fighting poverty by creating businesses in developing countries - a goal that would have been impossible to accomplish without your help; your efforts are the means by which we are able to make a difference.
In this letter, I would like to personally show you the priceless difference you have been making in the lives of individuals across the world. Although there are many success stories at Leadership Initiatives, however, I would like to focus one story that that has a special place at LI - the story of Muhammad Sani.
Sani, the firstborn of five, was brought up with strong family values; since he was young, he took on odd jobs to support his younger siblings. When his family did not have the money to finance his education, Sani worked hard to put himself through college, where he studied computer science.
Upon completing his education, Sani found himself looking for a job; it was at this time that Leadership Initiatives identified Sani as a community leader and provided him with specialized business management training, additional skills from an LI computer trainer (although the trainer admits that Sani taught him a number of things as well), as well as the means for funding. Armed with a variety of resources, Sani opened a computer business center with a single goal in mind - providing cost effective computer repair and printing services that would help members of his community grow their own businesses.
After months of dedicated hard work, the computer business center, M.S Dauda, has not only earned a reputation for high quality repair but has also earned a position as a pillar of the community. Many Nigerian high school students have the opportunity of receiving low cost computer training with M.S. Dauda, allowing those, who could not otherwise afford computer training, to develop important technical skills.
The successful M.S computer training program has slowly earned a reputation within the Bauchi State; government agencies and schools have hired their services to provide low-cost training to their government officials, teachers and students. The demand is so high Muhammad and his team have traveled to 14 different areas within the state, providing training to over 200 people this year alone.
As a pillar of the local community, Sani seeks to empower those who do not have access to job opportunities; he employs three hard working individuals, providing them with a stable income as well as specialized technical training that will allow them to enjoy success in the future. Sani's unique desire to help others has allowed him to rise to prominence in his community; based on what we have seen so far, we can only expect even greater achievements to come.
If you would like to learn more about our business creation programs, please visit our new website at www.lichange.org. There you can find personal stories, meet members of the community, view photo galleries, or even set up a Skype call with a business owner!
Once again, we cannot thank you enough for your dedication to our cause; the help that you have given us has come a long way in helping Leadership Initiatives prosper. Wishing you, your friends and especially your family the absolute best this holiday season!
Sincerely,
Marshall and the entire Leadership Initiatives Family
_____________________________
Marshall Bailly II
Executive Director
Leadership Initiatives
4410 Massachusetts Ave., NW #236
Washington, DC 20016
(p) 202-465-4796 (f) 202-280-1221