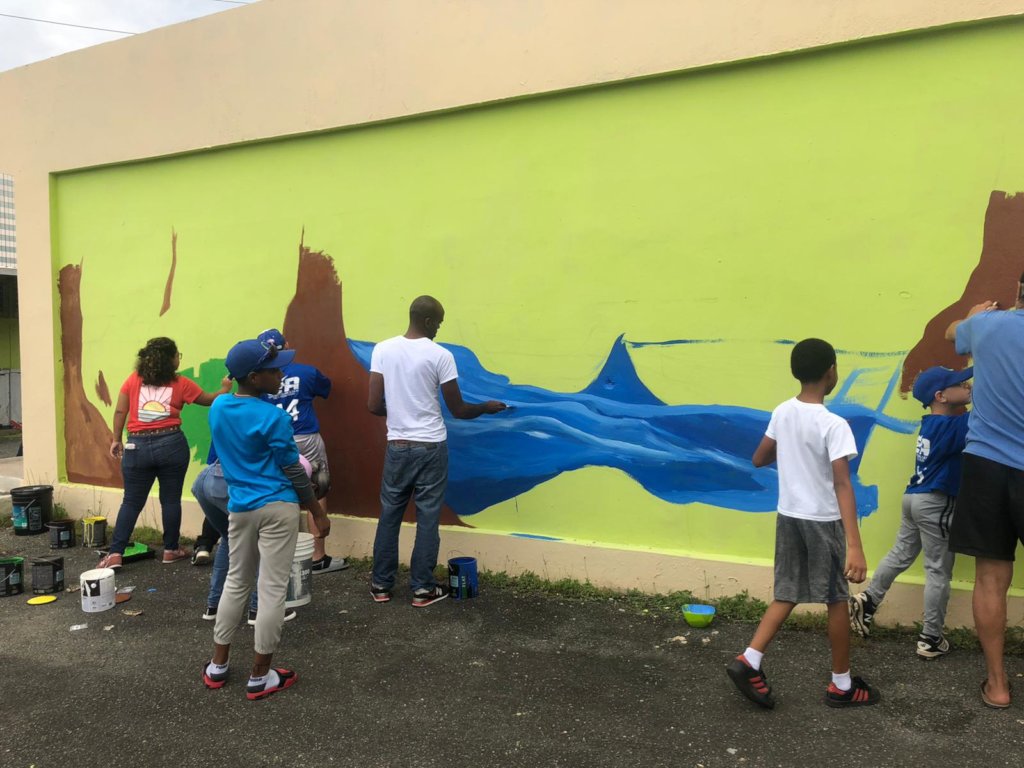 As we began our Resiliency Centers / Community Kitchens project, we wanted to ensure that the project is focused and successful, while also ensuring that community voices are heard throughout project planning and implementation. We created a project implementation committee, which includes community leaders as well as staff who can offer them technical assistance and support. The committee meets regularly to assign tasks among members, report on status, and make decisions.
Although installation of solar systems and rainwater harvesting systems has not yet started, other building-rehabilitation work has begun, including general grounds upkeep, some electrical system improvements necessary for solar system installation, and removal of old furniture, waste and debris left by the previous tenants. Volunteers also painted one of the buildings, the Santiago school.
As part of the process of the communities taking over the school buildings, a mural was designed through a participatory process by community members with the support of a Puerto Rican artist to be painted in the Santiago school. Residents decided that the mural should show something that represented them. They chose to depict a scene of the Caño Martín Peña, showing the water but also the homes and vegetation that surround it. This foments a sense of community ownership of the center and deepens a sense of belonging.
Community members have already begun to partially use the schools as community centers and for community activities, including for community board meetings and after-school programs, little league, among others. However, for these centers to fully reach their potential as resiliency centers and community kitchens that can continue serving people during emergencies, they need the self-sufficiency that solar energy and rainwater harvesting can provide. With your support, and through partnerships with volunteers and other allies, we can fully furnish the centers with what they need to succeed.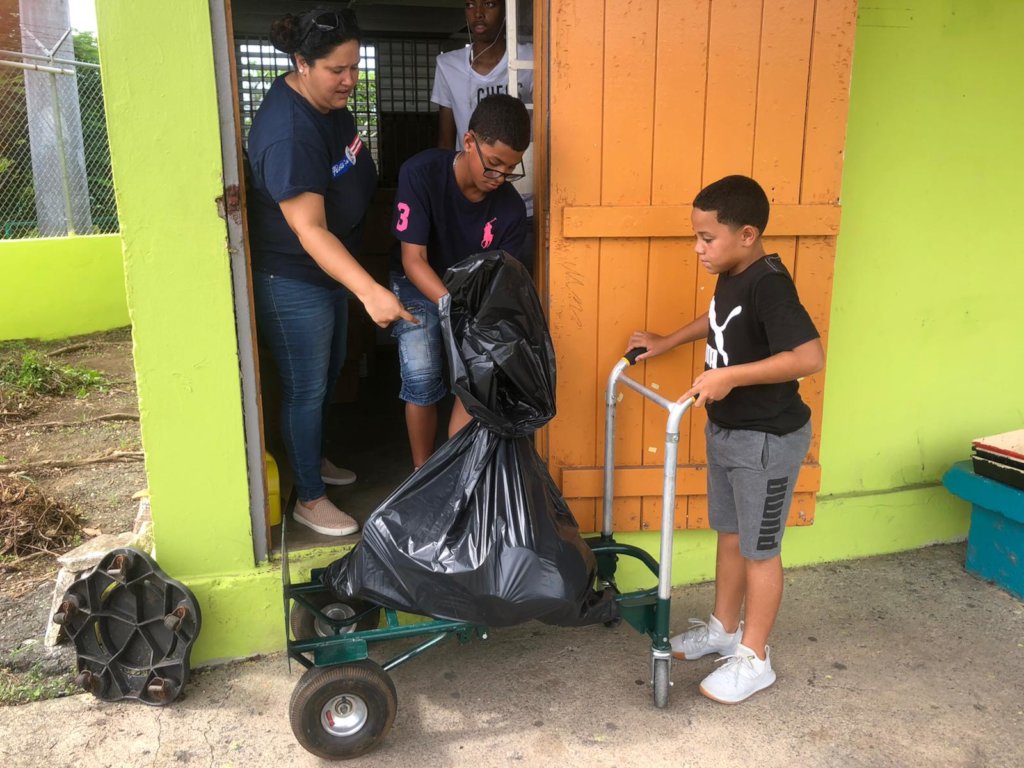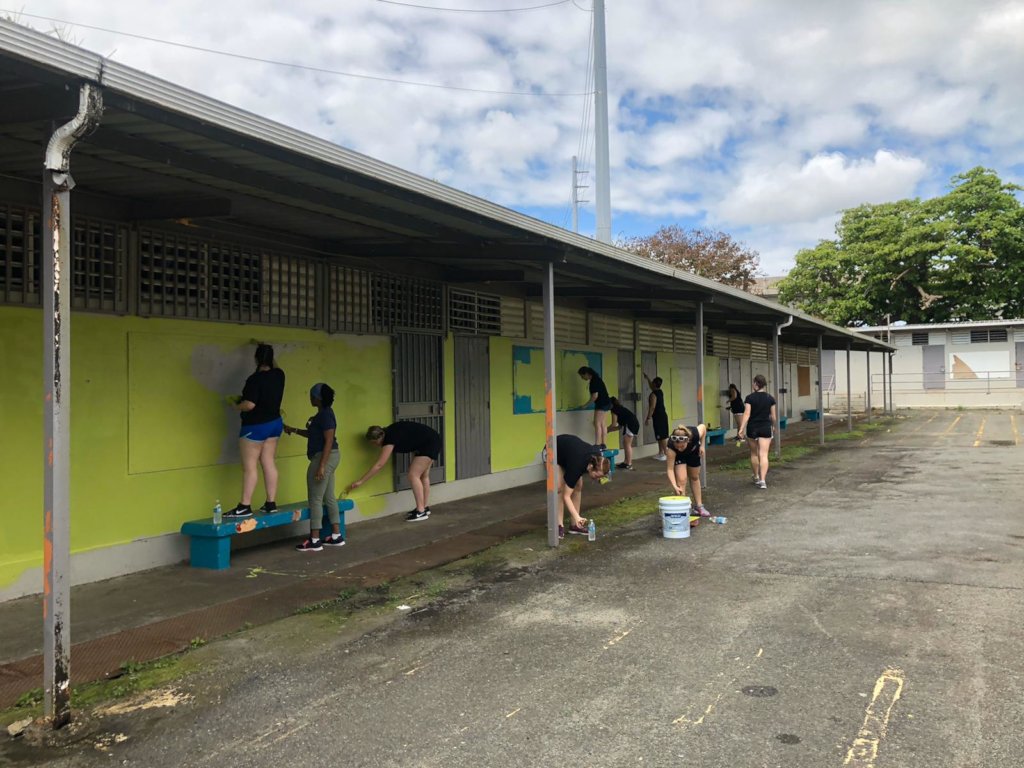 Links: