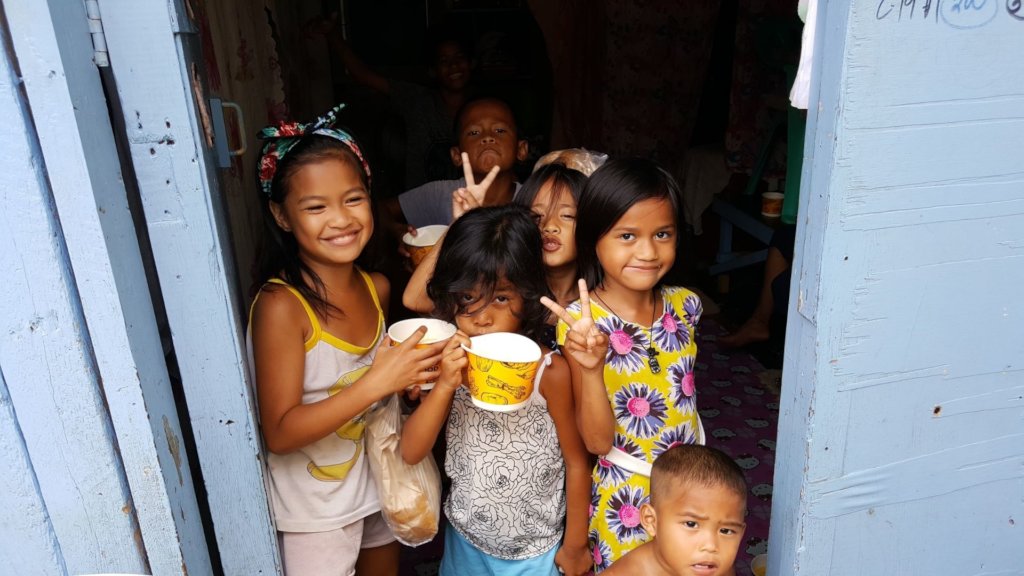 "It has been difficult because we haven't been able to eat on time. We wait for people who are giving meals so we can have food to eat. It has been hard. I used to be a street sweeper but because of the pandemic, my job was affected. My husband takes whatever job he can even if it's just P150 ($3) a day just so he can provide for our kids."- Irma, Mother and a Beneficiary at Sitio Dumpsite Antipolo
This report from the field paints a picture of just how families in poor communities in the Philippines now are left to struggle on their own to deal with unemployment and putting food on the table for their children. Metro Manila and Central Luzon were considered as the epicenter of the Covid19 outbreaks and sadly our country continues to struggle in containing the spread of local transmission of the virus. As of this writing, the Philippines remains to have the 2nd highest number of cases in Southeast Asia with now 398,449 reported cases and still an upward trend in both the number of cases and the number of deaths. (https://www.csis.org/programs/southeast-asia-program/southeast-asia-covid-19-tracker-0)
As we are still dealing with food security brought about by the Pandemic, last November 1, a strong typhoon hit the Philippines bringing strong winds, flood, and devastation mostly in the Bicol and Southern Tagalog regions. "Only our floor remained" -said a resident. With the threat of COVID-19 still remaining and many livelihoods destroyed by the typhoon, hunger is bound to rise again.
And so here we are providing you the update from our country and once again appealing for much-needed help to bring food security to thousands of affected families and their children, who like Irma haven't been able to eat on time, and "waits for people" who can give them meals so that they and their children can eat. From this Covid19 Relief Fund, we have so far served over 18,000 healthy meals. We VALUE your contribution to this effort and seek your help as we continue to assist thousands of families during this unprecedented crisis until they are back on their feet.
In our Sitio Dumpsite community, we asked some mothers how they have been during this pandemic, and here are their answers:
Aida: "My husband and I collect recyclable trash and sell it to junk shops to provide for our daily needs. My husband used to be a construction worker, but now he can't go to work because he needs to submit several requirements. Requirements that we don't have the capacity to provide for right now."
Jenny: "It has been hard. Almost every day we don't have rice to cook, sometimes we do have but it is not enough, and sometimes I go to my father to ask for rice. Before the pandemic, I used to sell candles by the church. My husband also used to have regular work but now he takes side jobs whenever he has friends he can work for. He used to earn P400 ($8) a day but now he only earns P200 ($4)."
When we asked them how the feeding programs have been of help for them this is what the mothers said :
"It has really been of great help for the needs of the children. They are able to eat delicious food." -Aida.
"It is helping us because sometimes the kids are not able to eat." Irma said, "For me, the feeding means a lot for my kids. They're able to get by for one meal because of the feedings."-Jenny
Again, on behalf of all the beneficiaries, a BIG THANK YOU for partnering with us in this cause. Please consider sharing this initiative with your friends so we can extend help to more families. Sharing some smiles brought by the meals you provided, hope it brings inspiration and encouragement to you all :)