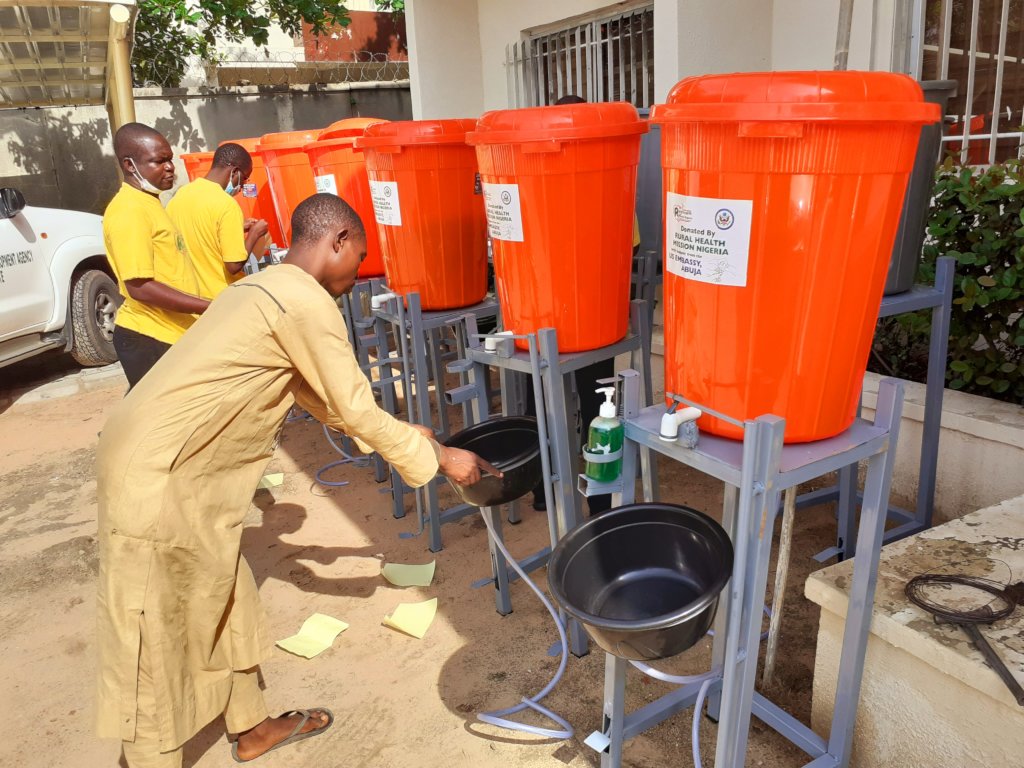 This project was designed to support the community with information, train primary healthcare workers on infection prevention and control and support primary healthcare centers with hand hygiene equipment as well as infection prevention and control tools. The overall goal of the project is to reduce the impact of the virus on the community and to enhance the response capacity of the healthcare facilities.
On GlobalGiving, the project raised $125 and in addition, I am excited to report that the project raised additional $20,000 from the Public Afairs Section of the US Embassy's grant in Nigeria bringing it to $20125.
With this funds, we are able to execute the following segements of the project;
1. Training: Infection prevention and control is very essential in disrupting the community spread on the virus. With support from the US Embassy in Nigeria, we are able to train 112 primary healthcare workers from 114 PHC facilities on infection prevention and control selected from 11 local government areas in Gombe state across over 100 communities. In addition, we have also developed a complete online IPC training package for primary healthcare workers which include weekly webinar on Infection prevention and Control. So far, we have enrolled about 45 PHC workers on the online IPC training and the weekly webinar.
In addition to this, we have also setup the state IPC Network for Primary Healthcare workers to share experiences. We hope to sustain this network to even tackle other endemics of public health interest such as Lassa fever.
2. Distribution of hand hygiene machines: Hand washing have been identified as one of the surest way of preventing the spread of the virus but most of the primary healthcare facilities in Gombe do not have hand hygiene facilities accessible to the public. With support from the US Embassy in Nigeria through its Public Affairs Section grant, we constructed 114 locally made motorised hand hygiene machines to be donated to primary healthcare centres in Gombe state to be place at the entrances of the facilities in other to encourage hand washing. So far, we have distributed over 50 of these hand hygiene equipments to primary healthcare centres in some local government areas.
3. Distribution of COVID-19 IEC Materials: Misconceptions, miscommunications and distorted informations shared on social media and other platforms is one of the major gaps that led to poor compliance to public health advisories and government policies on COVID-19 in Nigeria. To address this, we developed an information, communication and education package for COVID-19 translated in local language (hausa) to be distributed to the communities in other to create awareness about the virus. We also distributed over 2000 infection prevention and control posters at PHC facilities to guide health workers and patients. So far, we have printed and distributed over 50,000 IEC materials including flyers (shared to patients who visits the PHC clinic), IPC posters and banners placed on clinic walls serves as guide for health workers as well as patients. We hope to distribute over 100,000 IEC materials in the next 6 weeks across the 11 Local government areas in Gombe state with support from the US Embassy in Nigeria.
Our over 100 IPC Network members whom we have trained representing over 100 communities are working very hard supporting communities, especially the vulnerable groups to cope with the impact of Covid-19.

Thank you for all the support and I hope you will continue to support our ongoing efforts to address this biggest challenge that is mounting pressure on all of us.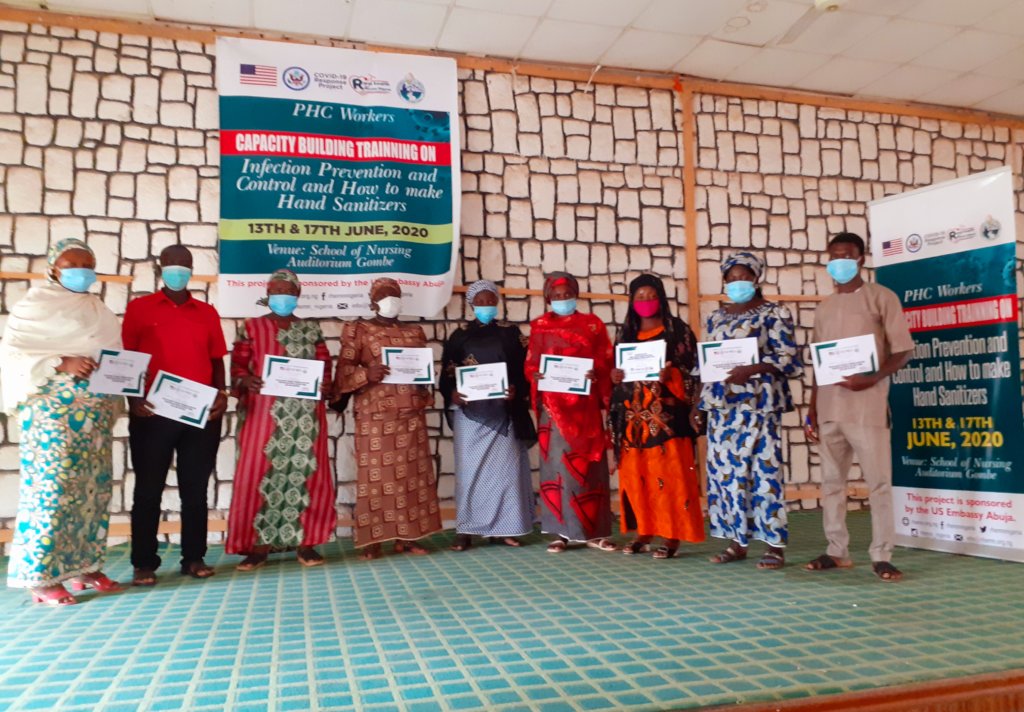 Links:
Attachments: