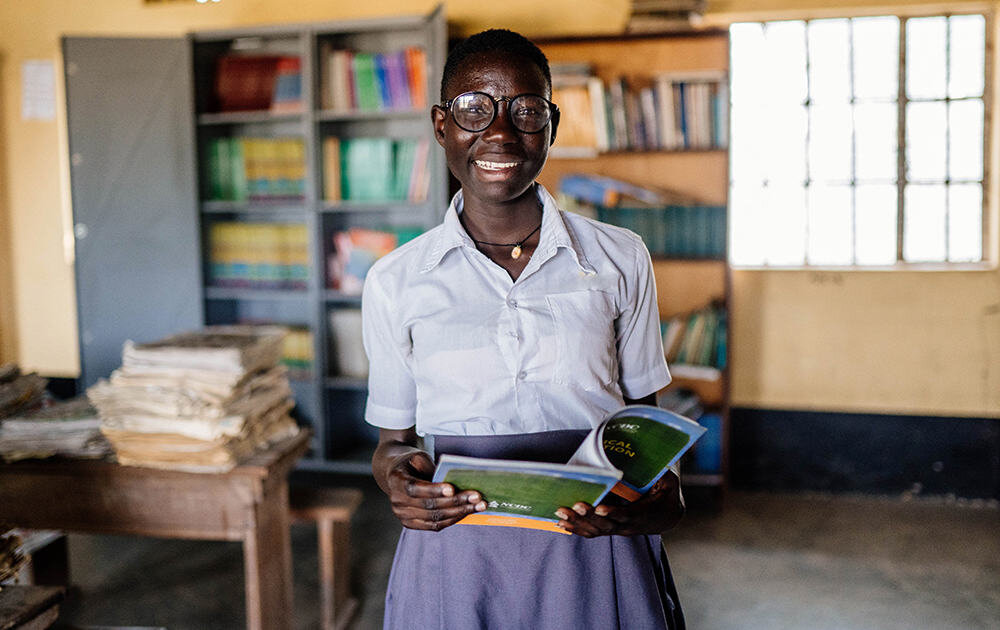 Schools in Uganda have finally begun to reopen after two years of closed doors. Girls are especially vulnerable to permanently losing their education due to COVID-19, but they're not giving up. Here is the story of one girl – Moreen - who is renewing her hope and excitement for the future.
This story is part of a new series called "In Her Own Words," where stories are directly from the experts with whom we work: the girls themselves.
Moreen, 19
My first day back at school was January 10, 2022. I feel so excited that school has resumed and I am going to continue with my studies. The first thing I did when I got back into the classroom was notice that there was so much mess, so I swept the classroom, and I was so excited to see my friends back [at] school.
During the lockdown, it was hard. We were so committed to our domestic work, you couldn't get time to revise.
I missed a lot — school and the teacher's explanations. At home you couldn't get anyone to help you. The best thing about going back to school is that I can achieve my dreams, and my dream is to become a lawyer.
It will be easier to study at school than to be at home where you don't study. There's no one [at home] to consult or ask to help you out with something that you don't know. Like the library — we don't have a library at home, and at school we have them. We can read some stories, and we have games at school like football and volleyball. You can relax and go play and come back.
Not all girls are going to feel good. My classmate didn't come back to school because she got married and maybe she is not feeling okay about that. Her other friends are coming back to school but for her — she is not coming back. So, I think it's not equal, that everyone feels the same way. Though I feel good, someone out there might be feeling bad.
All of the students that have been able to go back to school in Uganda are so excited.