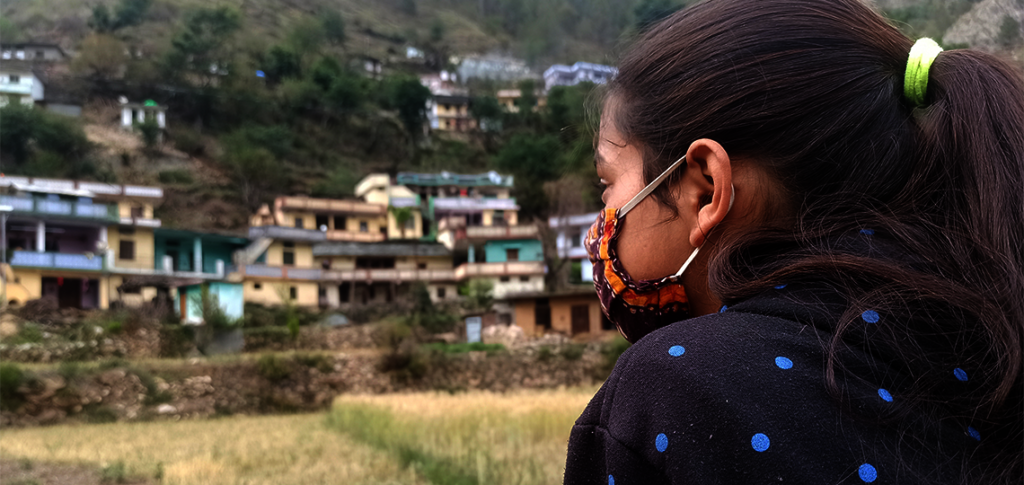 India is coping with multiple crises right now.
A devastating second COVID-19 wave has overwhelmed the health care system. This latest variant is not only highly transmissible, it's also infecting young people more severely.
The daily death toll in India reached a world record high of 6,000 on June 10.
And while the number of new cases is declining, a third wave could hit the country later this year. There is concern that future variants will affect more children. Vaccination distribution has picked up after a slow start, but it's unlikely the majority of the population will be vaccinated in time.
Then, in May, two cyclones struck just days apart, washing away homes and flooding communities. More than a million people were displaced, many forced to seek refuge in camps and shelters.
And now, there's another disease outbreak in India — black fungus.
What is black fungus?
Mucormycosis, commonly known as "black fungus," is a rare and deadly fungal infection that blocks blood flow, killing infected tissue and turning dead skin black. It spreads rapidly from the nose and sinuses to the jaw, eyes and brain. In some cases, the infection attacks the lungs.
Symptoms include black patches of skin, blurred vision, headaches, breathing difficulties and coughing up blood. Without immediate treatment, it can be fatal, with a high mortality rate of over 50%. Once the infection reaches the brain, the mortality rate spikes to over 80%.
Black fungus spreads through fungal spores in the air. Potential sources of infection in hospitals include linens, ventilation systems, adhesive bandages and contaminated oxygen equipment. It can also enter the skin through a cut, scrape or burn.
What's the connection between COVID-19 and black fungus?
With over 31,000 cases and more than 2,000 deaths reported so far, India is currently experiencing a black fungus epidemic. The vast majority of patients recently recovered from COVID-19, and many are also diabetic.
The steroids used to treat COVID-19 weaken the immune system and increase sugar levels, making diabetics more susceptible to infections, particularly in poorly controlled cases. It's estimated that more than half of diabetics in India are undiagnosed. Even before the pandemic, India's black fungus rates were 70 times higher than the rest of the world.
The pandemic has left hospitals overrun and oxygen supplies running out, which means that some hospitals were using older, outdated oxygen equipment to treat COVID-19 patients. It's believed this may have been another source of infection.
How is black fungus diagnosed and treated?
There are no blood tests to detect black fungus — diagnosis requires a biopsy, often followed by a CT scan, which many do not have access to or can't afford.
The only effective treatment is an antifungal drug, combined with the removal of dead tissue. But the medication is expensive, and India is currently facing a shortage.
In extreme cases, an eye or part of the jaw must be surgically removed to prevent the infection from spreading.
Is this epidemic affecting children too?
Yes. While most infected patients have been adults, there are several alarming pediatric cases, ranging in age from 1 to 15. Two older children — a 14-year-old girl and an 11-year-old boy — each had an eye surgically removed to prevent the infection from spreading to their brain. Both children have acute juvenile diabetes and were recovering from COVID-19.
The pandemic has already left thousands of orphans in its wake. Now, parents who survived the virus are losing their lives to this deadly infection. On top of the trauma and grief, orphans are extremely vulnerable to neglect, exploitation and trafficking.
The economic impacts of COVID-19 have been devastating. Every day it's pushing more families into poverty, a key driver of child marriage. India already has the most child brides in the world (about one-third of the global total). Now many more are at risk. The longer COVID-19 and black fungus plagues India, the more children will suffer. And millions of girls' futures will be in jeopardy.
Will you help India survive these terrifying nightmares?
Children and families in India urgently need support now. Your lifesaving gift will help to deliver PPE and oxygen concentrators, distribute food and raise awareness of the vaccine, which is the best hope of preventing a third wave. You can be there for vulnerable children and families in India, and help to ensure that no girls are left behind.